Photo Laura Rautjoki, Image bank of the Ministry of the Environment
There are many virtual events and campaigns that you can participate in from your couch. The event calendar also offers plenty of outdoor self-tours and guided tours for small groups, as well as other events where cultural heritage can be explored safely. In September Finns are encouraged to get to know their immediate neighbourhood and celebrate the cultural heritage on their own or with their family.
Finland celebrates Places to Grow throughout the year
Finland celebrates the European Heritage Days with common European themes. The 2020 European theme Heritage and Education has been modified into the national theme Places to Grow. The EHD will be celebrated in Finland between 7 and 13 September 2020.
There have been plenty of events this year, with plenty more to come, such as the International Landscape Day, which will take place on 20 October.
Events showcasing a wide range of Places to Grow
The events present a wide variety of environments, customs and stories related to growth. In Helsinki, you can get acquainted with the history and present day of day-care centres and schools during walking tours in the Kallio district. In Pori, you can get to know history during the time of war. Marttila and Koski Tl municipalities organise events in museums allowing you to explore their collections and ecclesiastical buildings. The Ancient Landscape Park Day in Vantaa highlights the past and its lessons.
For all the events and campaigns in Finland, see the national calendar at www.kulttuuriymparistopaivat.fi/tapahtumat and www.europeanheritagedays.com.
Cultural heritage celebrated throughout Europe – locally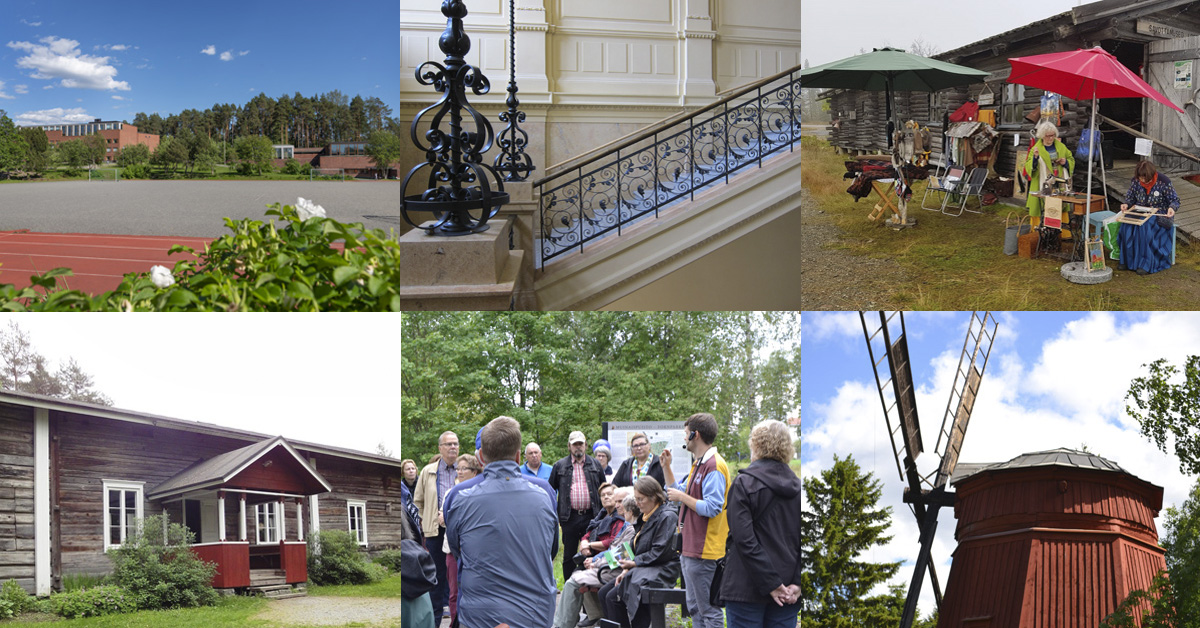 "A little surprisingly, events across Europe are this year perhaps closer and more accessible to locals than in previous years," says Liisa Lohtander from the Finnish Local Heritage Federation, Chair of the European Heritage Days in Finland working group. "We hope that, as a legacy of these extraordinary times, many new ways of organising and attending events will remain in use."
"Cooperation with the Council of Europe and the European Commission also has been smooth even during this exceptional year," continues Planning Officer Hanna Hämäläinen from the Ministry of the Environment.
In Finland, the European Heritage Days are coordinated by a working group consisting of the Ministry of the Environment, the Finnish Local Heritage Federation, the Finnish Heritage Agency, the Finnish National Agency for Education and the Association of Cultural Heritage Education in Finland.
Find more information about events in Finland on the European Heritage Days in Finland website kulttuuriymparistopaivat.fi available in Finnish and Swedish languages.
Inquiries:
Jonina Vaahtolammi, Coordinator, the Finnish Local Heritage Federation, jonina.vaahtolammi@kotiseutuliitto.fi , tel. +358 9 612 63229

Liisa Lohtander, Organisation Manager, the Finnish Local Heritage Federation, liisa.lohtander@kotiseutuliitto.fi, tel. +358 45 1509 109

Hanna Hämäläinen, Planning Officer, Ministry of the Environment, hanna.hamalainen@ym.fi, tel. +358 295 250 095