Taking a European culture stance, documentaries are a good way to open yourself up to new worlds and ideas. They can give you insight into different places and lifestyles and offer invaluable perspective outside of your own experiences. 
And film has a rich heritage in Europe. From the early days of film making to today, documentaries have been a source of education, entertainment, messaging and communication. 
Key organisations supporting film in Europe 
Europe is well supported when it comes to documentaries and film making. There are numerous pan continent organisations that support the individual country councils and institutes to amplify their message and work.
The Council of Europe supports film making through Eurimages, which provides financial support to promote independent filmmaking in feature-length films, animation and documentaries. Founded in 1989, it aims to encourage collaboration between people of different countries. Ukraine is the newest member, having joined at the start of this year, and 15 international co-productions supported by the Eurimages Fund were screened at the 70th edition of the Berlinale in February 2020. 
Creative Europe is the European Commission's framework programme for support to the culture and audiovisual sectors. In light of COVID-19, they are asking beneficiaries of the Creative Europe Programme to showcase their artwork using #CreativeEuropeAtHome. The organisation work with the European Film Forum, establish and run festivals, and reach audiences through cinema networks.
Creative Europe supports the project LUMIERE VOD. It is a directory of European films available on on-demand services in Europe managed by the European Audiovisual Observatory of the Council of Europe. It provides a resource to find films that cover all sorts of themes and ideas from countries across the continent, and includes platforms such as CineSquare, Filmtoro, Zmones and more.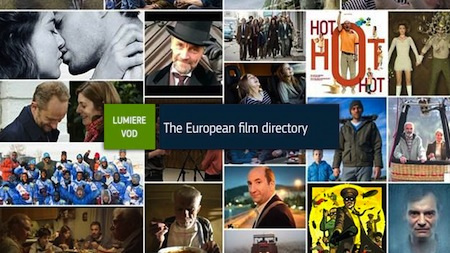 European Film Promotion is an international network of film promotion institutes, embracing the enthusiasm of filmmakers and creators. As part of it, 36 countries represent their national films and talent abroad, from Cultural Services of the Ministry of Education and Culture of Cyprus, to Istituto Luce Cinecittà (Italy) to Swedish Film Institute and Georgian National Film Center. In May they hosted The Changing Face Of Europe in collaboration with Hot Docs Canadian International Documentary Festival, which has gone online. 
The European Film Academy unites 3,800 European film professionals with the common aim of promoting Europe's film culture. Founded in 1988, as European Cinema Society by its first president Ingmar Bergman they have a rich offering and their goal is to build a bridge between creativity and the industry. 
The European Film Gateway Portal gives access to vast quantities of film historical documents as preserved in European cinemas and archives and cinémathèques. From posters and photos, periodicals to films, newsreels and propaganda, they have a rich resource that offers a look at and behind the scenes of filmmaking in Europe.
European Heritage Days in film
Every year European Heritage Days sees a varied range of activities and events, presented in different mediums. Film is a powerful source for education. Here are a few documentary projects that have been part of European Heritage Days in the past.
Capturing the History of Kvinnherad on Film One of the winners of the European Heritage Days Stories in 2018 was a project focused on the History of Kvinneherad in Norway. It focused on exploring how things have grown and shifted in villages to revive the past of the municipality. A filmmaker who specialises in local history documentaries worked with pupils from nine schools to create films about the history of their villages and their local heritage, bringing creativity and learning together in the development of 11 films, which showed imagination and delivered information.
Lovćen film, Montenegrin Cinematheque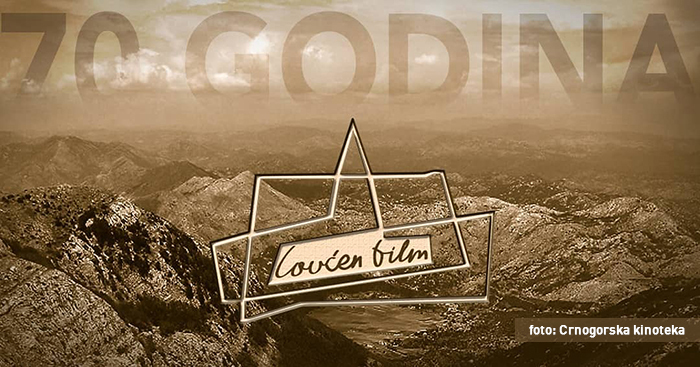 In 2019, to mark the 70th anniversary of the foundation of Lovćen film, Montenegrin Cinematheque screened documentaries and feature-length films in production of this movie company, which includes film works of the greatest Montenegrin cinematographers such as Velimir Stojanović. Lovćen Film Company was founded in 1949 and has been prominent in Montenegro ever since. It has been a pioneering organisation, and one of its notable achievements is the first feature film in Montenegrin production "The Fake Emperor" directed by Velimir Stojanović, made in 1955.
AEI CineFest In 2018 the AEI CineFest 2018 in Cyprus was a highlight. Twenty-eight different perspectives in the form of photographs, lectures and documentaries were part of the International Archaeological, Ethnographical and Historical Documentary Film and Culture Festival. Stavros Papageorgiou, the owner of Tetraktys Films, established the Α.Ε.Ι. Audiovisual Forum was established in 2019.
Previous European Heritage Days events have seen filmmakers successfully reach their existing communities and new audiences, through the power of storytelling. 
If you want to explore more documentaries, why not consider organising an event with films at the fore? Organise a classic film night at home or in your garden, weather-permitting. Consider a screening followed by a discussion panel exploring some of the issues and themes raised. Come up with a topic relevant to your local community and find a film, a book, a television programme and a song that relates to it, and share through social media networks. Then have a group meeting (online or offline) where you debate them all. Foreign language films can be a great way to learn a new language, so why not watch something in a language different from your own, and follow along with subtitles? Explore a movie which has been directed or written by directors or authors of European origin and discover more of their work. There really is so much to do.

If you are feeling more like getting behind the camera, why not make a film interviewing local people? Or pick a question and get out and explore it, by visiting local sites, or doing some research and online. Film your results. Explore sites where key events in European history have taken place. Do you have one in your local area? If you do, tell the story on film! 
Film and documentaries are wonderful ways to learn. They offer an excellent opportunity to share a message that connects with people through sight and sound. We hope to see many more films come to the fore this year.