In-person events and online campaigns
Finland celebrates the European Heritage Days with common European themes and with 200–300 events and campaigns every year. The EHD will be mainly celebrated in Finland between 5 and 11 September 2022, but events are organised throughout the year.
In the spirit of the Sustainable Heritage theme, Finnish event organisers are encouraged to think about what kind of cultural heritage they would like to pass on to future generations. What kind of actions could we all take for a sustainable tomorrow? And how is sustainability taken into account in the practical arrangements of the events?
Sustainability can be promoted through the transfer of traditional knowledge and skills, restoration and presentation of cultural-historical sites and measures that enhance biodiversity, such as landscaping community efforts. Presentation of locally important sites, for example, in the form of walking tours, will ensure that the next generation will also want to look after them. This year, sustainable heritage will be presented in many different ways in Finland. 
National costume skiing to launch the year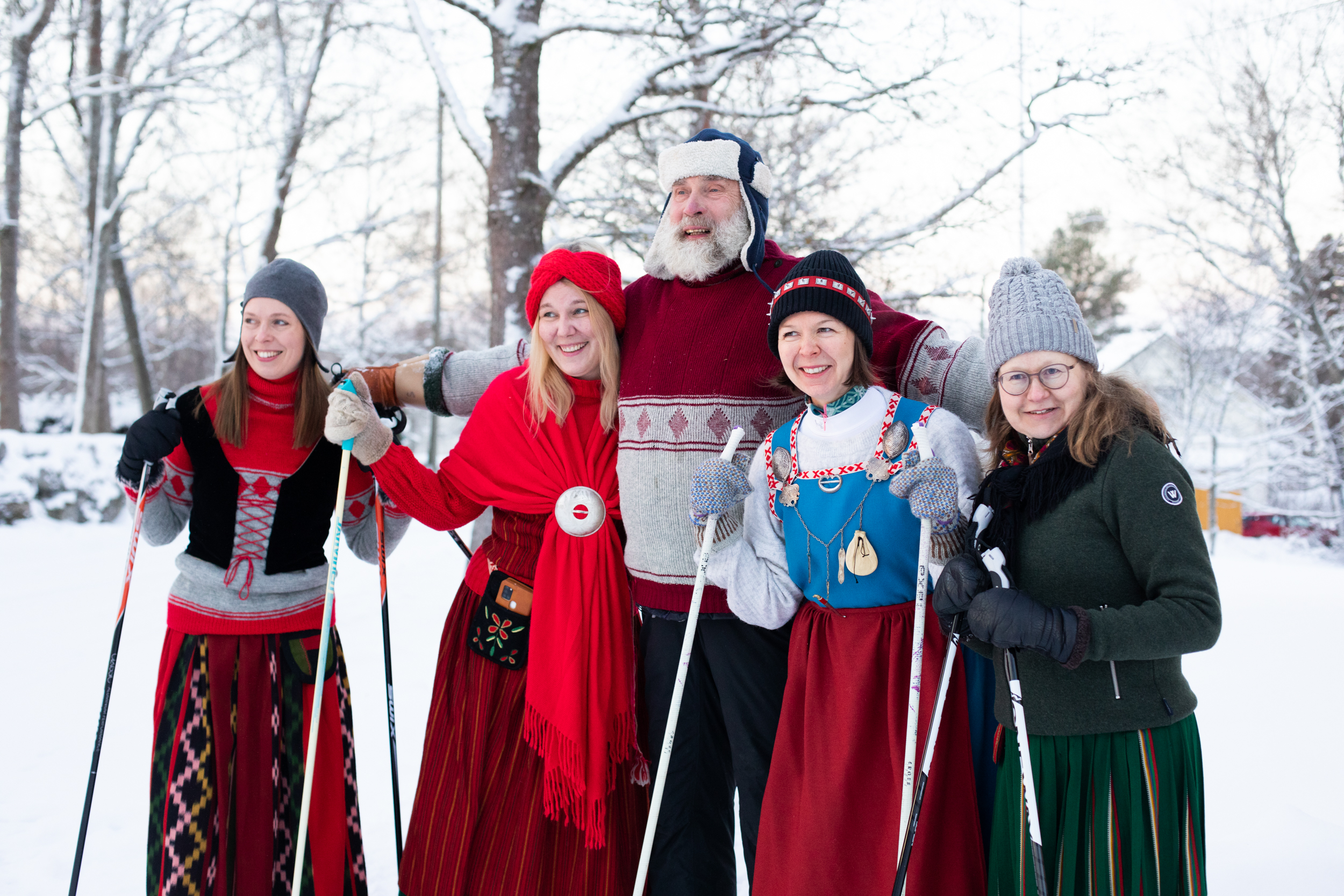 Kalevala Women´s Association, a cultural organisation in search of new aspects in tradition, challenges everyone to enjoy skiing, national costumes and wintertime nature. The event is a statement on behalf of traditions, responsibility and Finnish nature.
Anyone can participate in national costume skiing at anytime and anywhere in the world simply by wearing a national costume, part of it or other traditional clothing on a skiing trip. If there is no snow in your area, you can enjoy the outdoors in some other way. Publish your pictures of the challenge in social media with the hashtag #nationalcostumeskiing.
Architecture and design are celebrated in February

Architecture and Design Days held in February are part of this year's European Heritage Days programme. Architecture and Design Days are celebrated around the birthday of famous Finnish architect Alvar Aalto. The theme of the 2022 event, spreading around the country and online on 3–6 February, is Everlasting Design.
The event highlights the role of architecture and design in creating ecologically, socially, economically and aesthetically sustainable built environments and objects that last from generation to generation.
More information
Inquiries:
Hanna Hämäläinen, Planning Officer, Ministry of the Environment, hanna.p.hamalainen@gov.fi, tel. +358

400 143 956

Jonina Vaahtolammi, Coordinator, the Finnish Local Heritage Federation, jonina.vaahtolammi@kotiseutuliitto.fi, tel. +358

44 974 1705
Photo credits:
The opening event of this winter's national costume skiing season was held in Vähäkyrö in December. Members of the Kalevala Women's Association from the Ostrobothnia region and Finnish ski legend Juha Mieto participated in the event. Image: Kalevala Women's Association.