Last year, taking place across 2,500 towns and cities, and with around 8,000 open monuments and events attracting millions of visitors, European Heritage Days in Germany represents a real celebration of cultural heritage. From castles, churches, gardens and houses, to windmills, archaeological sites, ships and even industrial plants, visitors can explore and learn about a wide range of Germany's heritage sites. Usually held on the second Sunday in September, the festival creates cultural experiences, reveals secrets of its participating monuments, and makes history come alive through the country's treasures and stories.
Call for Online Participation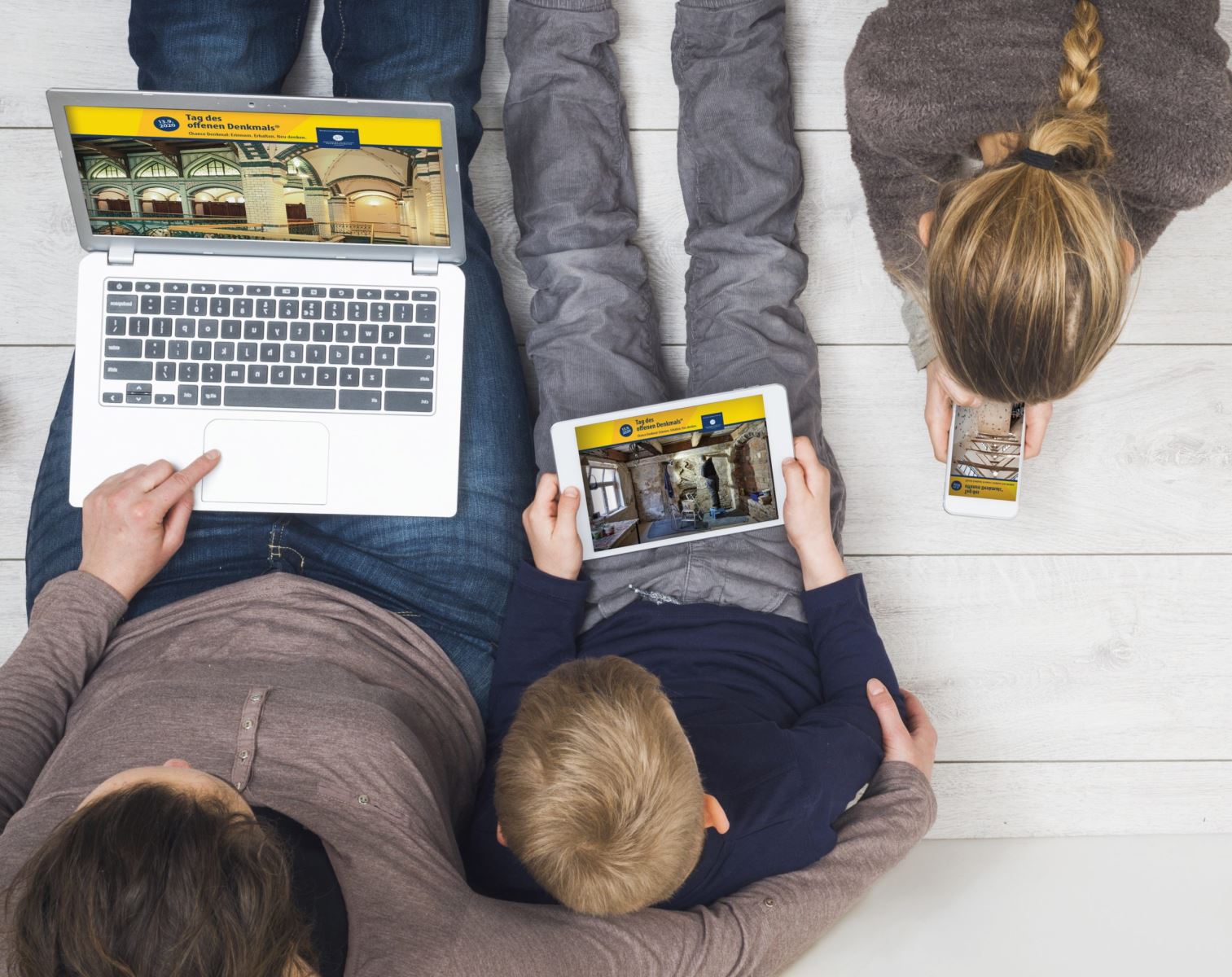 Photo: © Deutsche Stiftung Denkmalschutz, Photos: Roland Rossner, M.L. Preiss
In the context of COVID-19, Germany's participation in European Heritage Days 2020 will be a versatile programme, and organisers can apply to take part in the one-day event online. This call from The German Foundation for Monument Protection gives opportunity to break new ground and create innovative strategies for communicating cultural heritage with the public. It also targets new, media-savvy visitor groups and hopes to inspire organisers to develop creative ideas, such as virtual tours, recorded lectures and online photo galleries with spectacular views of monuments and heritage objects. 
Whether made with a smartphone or professional equipment, organisers can simply upload their contribution to the website, or social channels such as YouTube, Facebook or Instagram. And tagging of posts with Deutsche Stiftung Denkmalschutz and hashtags like #tagdesoffenendenkmals #deutschestiftungdenkmalschutz and #denkmale will help visitors find and connect with all the content. Additionally, organisers are being encouraged to make their projects downloadable, for example via brochures of handicrafts or instructions for paintings and games for children and families. 
Detailed information about how to participate in this year's event can be found on the Tag Des Offenen Denkmals website.
This Year's Theme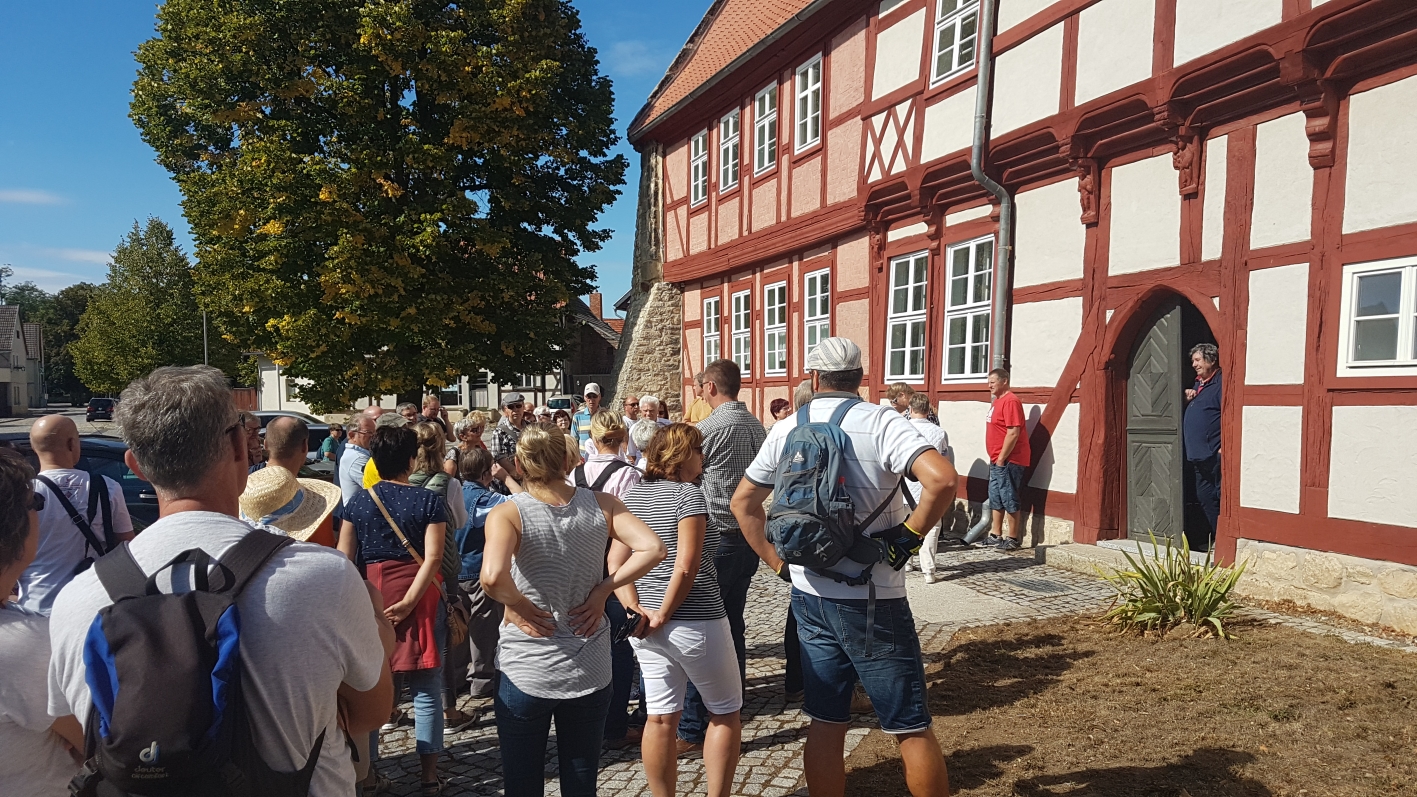 Photo: © Eleonore Multhaupt
In 2020, European Heritage Days in Germany will be looking to the future while finding opportunities to rethink heritage. The national theme of the year is 'Opportunities for Monuments: Remember. Keep. Rethink.' - Chance Denkmal: Erinnern. Erhalten. Neu denken.   
Can heritage become a driver for innovation? What does sustainability mean in the context of historical preservation? Can heritage preservation contribute to climate agreements and life cycle assessments of buildings? And ultimately, how sustainable is our cultural heritage? These are the questions European Heritage Days in Germany will focus on this year. 
Very often, the ecological value of heritage is underestimated and even considered inefficient. Using the pillars of longevity, environmental benefits, construction methods and repurposing, the German Foundation for Monument Protection will be showing how heritage conservation and protecting the climate can work together. 
I. Repairs and Longevity 
Historic monuments are characterised by their longevity and an underlying preference to repair rather than replace. Gilding, church painting conservation, manufacturing and application of traditional lime mortar, thatched roofing, organ construction, and various techniques for restoring floors, windows and frames are all examples of the many skilled craft techniques used to maintain historic buildings. While the life cycle of new buildings is typically assumed to be around 50 years, the skills and techniques used by professionals to create historic monuments means they often survive for centuries.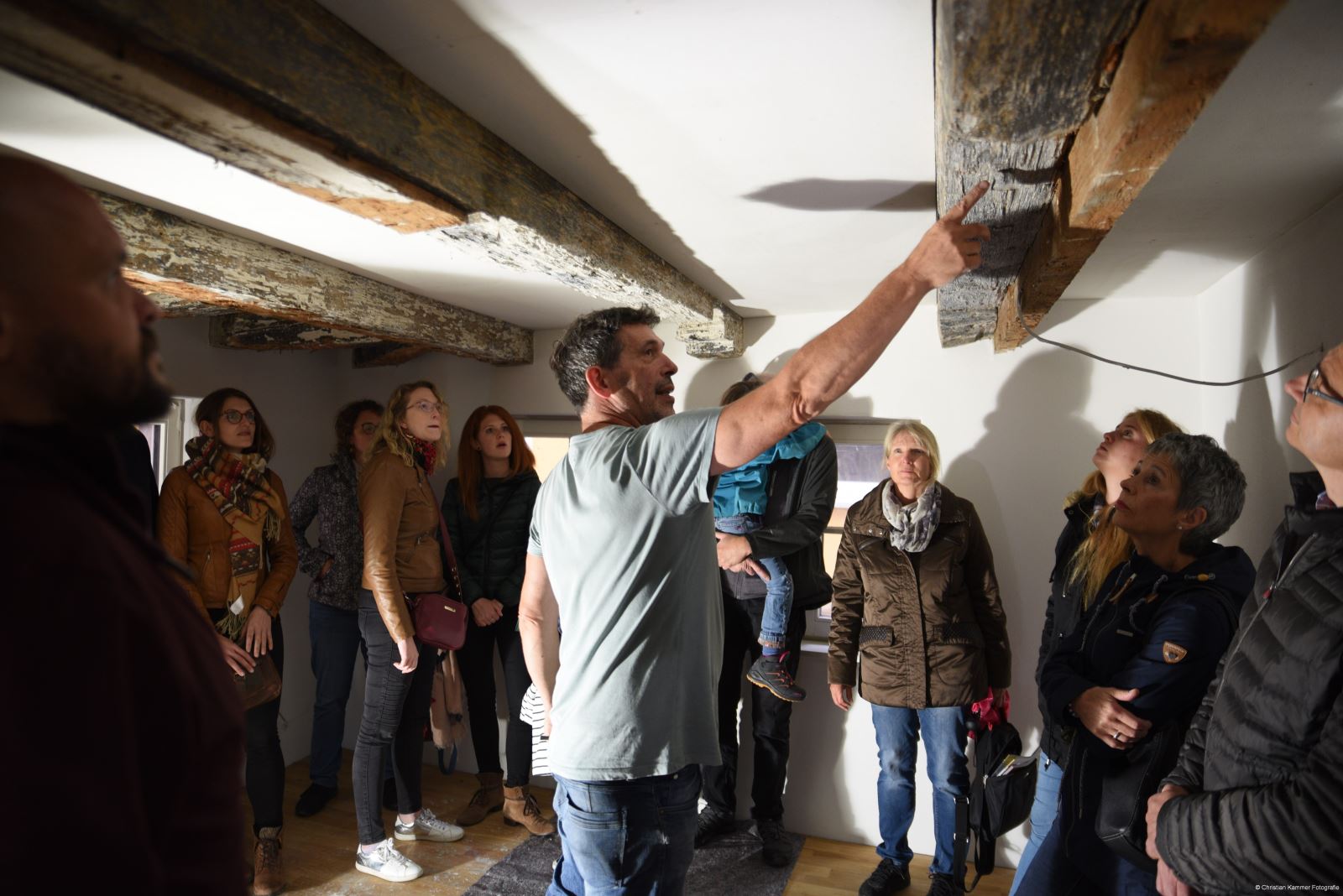 Photo: © Christian Kammer Fotografie
II. Nature Meets Culture
Green spaces, parks and cemeteries all serve as scenic open spaces and modern natural oases. Our cities are becoming increasingly dense, but historical green spaces can have a positive impact on the quality of life for their inhabitants. They also make an important ecological contribution and add value to European cities by ensuring the circulation of fresh air and providing a habitat for rare species of animals and plants.
III. Construction of Monuments 
Be it a Gothic church, a half-timbered courtyard or a brick house - they all have something in common that greatly contributes to the ecological balance of Europe; they were built using natural and local raw materials that saved energy and emissions during construction. Until the end of the 19th century, the main regional building materials were straw, clay and wood, with only those who could afford it building with stone. In fact, it wasn't until 1920 that concrete, which uses much more energy to produce, became available and emerged as the most used building material from the 1950s. However, previous projects have shown that it is possible to renovate historic monuments built with low-energy materials to meet modern criteria - such as thermal insulation and acoustics - while maintaining an authentic appearance.
IV. Repurposing Existing Monuments
According to the Federal Statistical Office, 2.9% of all buildings in Germany are listed as monuments. In some cases, the revitalisation of one of these buildings is part of a wider plan to change its function and use. This is a creative challenge but is often important in preventing its vacancy and decay, such as in the case of converting a non-functioning factory to accommodation or offices. Using this approach not only preserves economic values but creates something attractive with social interest leading to sustainable, inclusive and friendly indoor environments. 
Highlights of Open Monuments Day in Previous Year
Previous years were just as exciting! The country opened doors for millions of visitors to enjoy and learn more about the tangible and intangible ties that bind Germany to the rest of Europe. The national Open Monuments Day (Tag des offenen Denkmals), Germany's largest cultural event, provided heritage enthusiasts with remarkable opportunities to visit otherwise inaccessible interiors and explore the secrets of historical buildings and sites. Taking part in the Open Monuments Day means walking for a day on the traces of our history.
Within the last years we visited hidden places, looked over the shoulder of conservators or listened to very personal stories from monument owners in all 16 federal states - since Germany's monuments are as varied as its countryside. The starting signal for the nationwide event is given by the grand opening ceremony, which traditionally takes place in a different city every year such as Berlin in 2006, Cologne in 2018, or Ulm in 2019. In 2018, the German Open Monuments Day celebrated its 25th anniversary.
The national Open Monuments Day (Tag des offenen Denkmals) is coordinated nationwide by the German Foundation for Monument Protection and organized by numerous voluntary teams, associations, museums, municipalities, private owners of the cultural heritage sites and other individuals who wish to contribute to shared European heritage. As the largest private initiative for monument preservation and protection in Germany, the Foundation bundles all events at the Open Monuments Day since 1993 and thus makes the cultural event visible as a joint action.
The full programme of 2020 will be announced on the website of the German Foundation for Monument Protection (www.tag-des-offenen-denkmals.de), as well as on the country's page on our portal.
Cover photo: © Jan Bosch