Encouraging diverse participation
Heritage: All Inclusive is designed to encourage diverse participation, both in the stories being told and places involved, and through the visitor audiences taking part. The Belgian coordinators have created helpful sections on their website looking at ways to consider aspects of diversity such as gender, age, religion and the LGBTQIA+ community when creating events.
Case studies of diverse cultural heritage in practice include 'Hallo Baby', a project which collects stories about birth rituals across cultures; an archive put together to celebrate the 40th anniversary of Belgium's LGBTQIA+ organisation umbrella Çavaria; a film about a Greek Café in Molenbeek which has been a hub for migrants for over half a century; and 'DOEK', a workshop focusing on social themes such as identity and sustainability through art and textiles. 'Dialogue Tours' are also highlighted on the website. These events involve someone from a different cultural or religious background taking visitors on an art tour around the PARCUM Museum - a centre for religious art and culture – in Leuven. The guides explain the works from their perspective, providing a space and opportunity for multicultural conversations.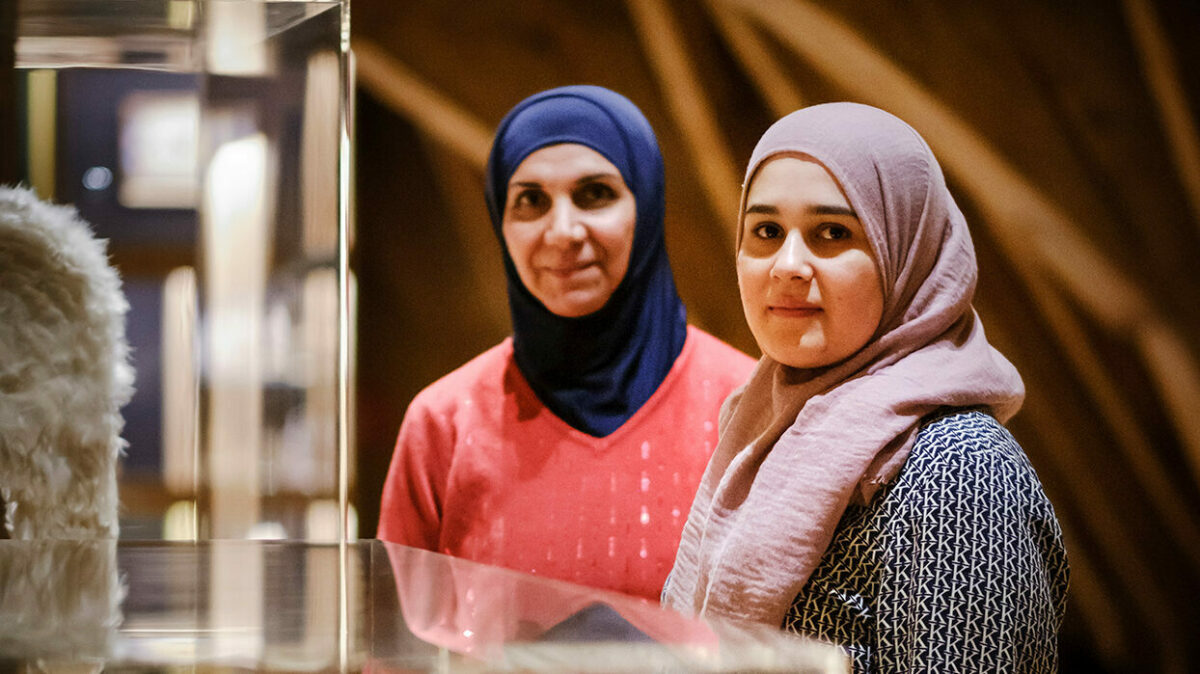 Key ideas provided on the website to encourage diverse participation include collaborating with community organisations, working with volunteers and allowing flexible co-creation. The programme coordinators also hosted a webinar on diversity alongside companies and speakers looking at how to strive for a more open, inclusive and participatory society, which can be watched online here.
Improving accessibility at events
Ensuring that everyone can access and take part in European Heritage Days is a key part of Heritage: All Inclusive. Working alongside organisations aiming to address barriers, the Belgian coordinators in Flanders have put together a series of case studies, resources and blog guides to help. Ideas covered on the website include how to open experiences to blind or partially sighted people by transforming visual information into multi-media tactile and audio forms, and planning for neurodiverse audiences who may need quiet spaces to feel relaxed. As a good starting point, coordinators also suggest scenario-based assessments of events and venues through the perspective of people with disabilities to see how spaces currently operate and where improvements could be made.
A specific example of a venue which has considered accessibility as a key part of its visitor interactions is Gravensteen, a medieval castle in Ghent. Here, Historic Houses Ghent have created portable digital 'vision guides' available in both Flemish and International Sign Language to help D/deaf visitors learn more about the area, while a downloadable step-by-step plan of the castle is designed to help those with autism feel more prepared for their visit. Free entry for companions of anyone holding an EU Disability Card reinforces the venue's commitment to improving access for everyone to enjoy the building and its history.
Other guides and resources include a link to the Flemish Government's 'icon library' which can help with non-verbal communication and signage, while an infrastructure guide from Tourism Flanders shows how to adapt and design buildings to put accessibility first, with photos and drawings explaining best practices for all facilities, from restaurants to toilets. Earlier this month coordinators also held a webinar discussing universal design with an architectural company which works to help visualise a more inclusive built environment where everyone can participate fully and independently. The webinar can be watched on the programme website here.
The website includes many more topics and ideas for organisers looking to embrace Heritage: All Inclusive in their programme. To discover more and explore the resources further, visit www.openmonumentendag.be and read their Inspiration Brochure. Open Monuments Day in Flanders will take place on 12th September; stay up to date with their plans on Facebook and Instagram using the hashtag #OMD2021.
Image credits - Gravensteen: HHG & Parcum: Cedric Verhelst