The last few months have been challenging for us all. The Covid-19 pandemic has meant that movement has been restricted, arts, culture and heritage organisations have been closed, and opportunities for learning curtailed. We have been physically isolated, and sometimes cut off from our networks.
Technology has saved us. It has enabled and empowered us to stay connected with the people and places that matter to us. 
According to the Survey on the impact of the COVID-19 situation on museums in Europe by the Network of Museum Organisations 80% of museums have increased their digital services to reach their audiences, and almost half of the respondents stated that their museum is now providing one or more new online services, and 2 out of 5 museums reported an increase in online visits, some even up to 150% during the reporting time.
They say that 'digital cultural heritage and digital engagement have demonstrated its value in the past weeks by bringing people together, encouraging creativity, sharing experiences, and offering a virtual space to build ideas collectively.'
Technological developments have influenced access, production and dissemination. They offer a way of creating that goes beyond the traditional means. But it's not only creation that has been transformed. So has the experience of consumption. Whether it's live streams, watch parties, apps, or videos, there has been so much creativity shown in the culture and heritage sector.
Digital experiences can also open up spaces to people who would ordinarily be unable to visit, whether that's due to location, money, disability or other factors. Our cultural experience can be enhanced by increasing opportunities in participation and learning, and technology is enabling us to do just that.
Here are a few examples of how technology is supporting heritage and culture.
Cross-sector collaboration
In France, the Ministry of Culture has set up the digital cultural platform #Culturecheznous, which brings together the online offer from operators in numerous areas, including archaeology, cinema, museums, audiovisual, performing arts, youth, heritage, dance, educational resources, archives and more. 
The Cultural and Heritage Division of the Council of Europe has set up an online page enabling people to explore art, culture and heritage of Europe from home. From museum views to cultural trips from the sofa, there are lots on offer.
Heritage going online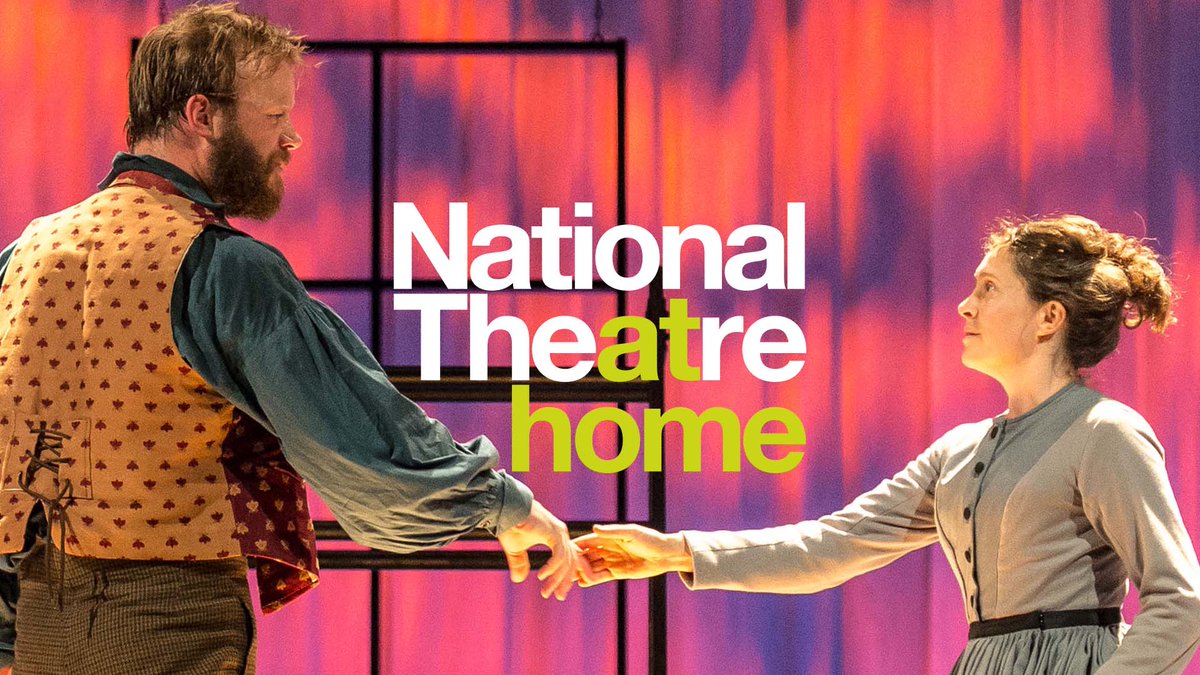 Photo source: www.nationaltheatre.org.uk/nt-at-home
Many theatres have been using the digital environment to stream shows to the public at home. The National Theatre in London has opened up its archives and stream a new show on a weekly basis. Past shows include One Man, Two Guv'nors featuring James Cordon, which clocked up over a million views. For opera lovers, the Vienna State Opera is streaming some of its latest performances. The legendary literature festival Hay Festival has taken its entire programme online, and for free, with speakers recording from their homes. 
Through partnerships with Google Art and Culture, the British Museum has gone online, with an impressive website offering access to objects and artefacts and the stories behind them. The famous Uffizi Gallery in Florence is also accessible online, and it's possible to walk empty corridors and see the exhibits. The same is true of Musee d'Orsay in Paris, with 278 of its many artworks online to view with captions and descriptions. While it's not the same as seeing an object in person, going online means that additional information can be made available, and it's possible to curate your own experience. 
Creativity at home
The project Cities and Memory have initiated #stayhomesounds Sounds from the global Covid-19 lockdown, which is a crowdsourced project documenting the sound of lockdown. It is a global, collaborative sound art and mapping project that covers more than 100 countries and territories with more than 4,000 sounds and over 750 contributing artists.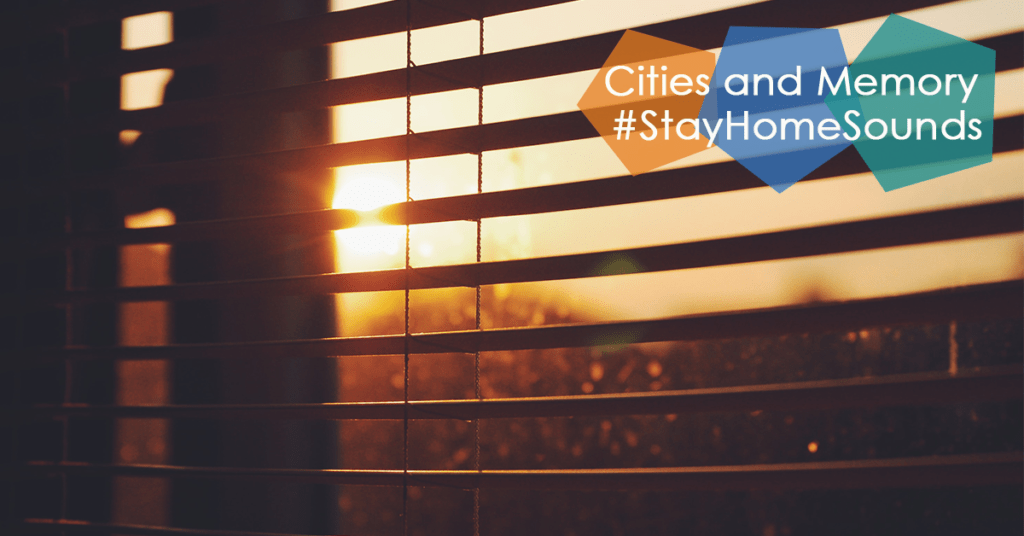 Photo source: Cities and Memories website
There are opportunities to collaborate on arts, even as we're alone. The Sofa Singers is a free weekly online singing event from James Sills that aims to bring people together from around the world to spark joy and human connection through the power of song. The Glucksman contemporary art museum in Cork, Ireland, proposes a new art activity each week, based on their collection, which you can follow with the hashtag #Creativityathome.
It's also making culture and heritage more accessible. The Museum of Cornish Life has developed an innovative way for care home residents to visit the museum through digital tours. This is an excellent example of making collections available to all.
Social media as a main platform for sharing cutlural experiance
GEM, who are the voice for heritage learning in the UK, feature important voices from the museums and heritage education sector in their Education Skills Sharing Sessions Twitter chats. These offer opportunities to connect and network with other key people in the industry, and offers opportunities to enhance knowledge and skillsets. And of course, through technology and digital reach, it's not unique to those who live in London or wherever the in-person events are, but instead can be accessed by anyone, anywhere.
The live music industry has been decimated with COVID-19, which is a big concern as touring is how many artists make the majority of their money. It's also likely to be one of the last elements of the arts to recover, as it's difficult to distance at a gig physically. Many bands are doing online live streams from their bedrooms, with Instagram TV being one of the most popular platforms. Some performers are even sharing their knowledge with their online audience. Such as esteemed folk singer Laura Marling who is doing guitar lessons via IGTV. And ex Pulp frontman Jarvis Cocker has been streaming weekly Domestic Discos from his living room in Paris.
Apps
The Egyptian Museum of Barcelona asks people to download an app to enjoy curated events and individual objects. A University of Stirling academic created a free smartphone app is helping people to experience and explore Scotland's coal mining heritage and the remnants of the industry during the lockdown. Creating an app means that it's possible to always have the opportunity to engage, wherever you are.
Innovation
Back in May, participants in EU vs Virus hackathon came up with 2,000 ideas on how to defeat Covid-19 over one busy weekend. Full of creativity and energy, their efforts spanned multiple categories. One winner of the Arts and Culture category was GuideYourGuide, an app that enables personalised and interactive guided tours to sites and museums. For the visitor, it allows access to cultural heritage sites or museum collections, and for the organisation it provides an alternative source of revenue. Art Hub is billed to act a virtual marketplace providing the space for artists and individuals to connect, schedule and pay for live performances and events. It doesn't replace the live experience, but enhances it, and offers an opportunity to cross borders and breakdown restrictions. It unites technology with the arts and helps artists move to the digital realm. 
We know that this year's European Heritage Days festival will be a very different experience to usual. Many countries are taking some or all of their events online and looking at how they can create digital activities. This is an opportunity to learn how to engage more people and enhance opportunities for education and access, all in the spirit of this year's #EuropeanHeritageDays shared theme: Heritage and Education: Learning for Life!. There is plenty of inspiration out there – just get clicking!
Cover photo: A photograph taken on March 23, 2020 in Montreux shows the statue of Queen's late singer Freddie Mercury wearing a protective facemask