Each year, during the third week of August, many organisations across Ireland participate in National Heritage Week by hosting events throughout the country. The Week is organised by the Heritage Council, and both national institutions and local community groups get involved, to preserve and promote cultural, built and natural heritage. 
Over 2000 events are hosted annually, with more than 600 volunteers taking part, which covers everything from art to buildings, nature to museums, and more. 2019 was super successful, with 424,000 visitors attending. Ireland's National Heritage Week is part of European Heritage Days, the annual continent-wide celebration of cultural heritage. 
National Heritage Week success in 2019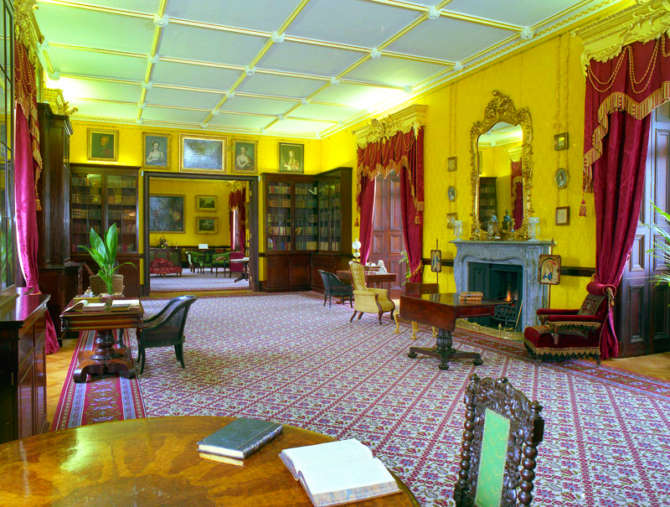 Pastimes in the Victorian Era, Photo Credits: National Heritage Week
As in every year, there was an inspiring and diverse range of activities, including everything from the heritage of trees in a magical installation called If Trees Could Talk to a Wild Child Day where young people could take part in nature-based activities. 
The Woodford Furnace Festival was a firey week of creativity and skill, there was a Wood Turning Demonstration at Manorhamilton Church of Ireland in County Leitrim, and the Irish Peatland Conservation Council in County Kildarre gave a talk on butterfly life. 
Indoor events included Pastimes in the Victorian Era at Kilkenny Castle, The Woman is Present: Women's Stories of WWII, a creative re-imagining of moments from the lives of women during WWII, and a chance to relive showband memories at The Rainbow Ballroom in County Leitrim.
And of course, young people were not left out. The Clara Bog Visitor Centre in Co Offaly ran a group field exercise during which children were invited to help solve a simulated 'wildlife crime'. The event, run by the National Parks and Wildlife Service saw each member assigned a role and allocated clues to help solve the crime. As well as being great fun, it educated them on the importance of protecting habitats, the Wildlife Act, the role of rangers, and focused on promoting knowledge and respect for conservation.
National Heritage Week Awards
In February 2020 year the prestigious National Heritage Week Awards ceremony took place, recognising the work of the heritage community and showcase the commitment of individuals and communities to promoting and preserving Ireland's heritage. This awards ceremony was a chance to celebrate 2019's activities, and look forward to 2020. 
The winner of the Hidden Heritage Award was 'Look Out Post 76: An hut ar ghualainn an chnoic' at Bloody Foreland, Co. Donegal. This project looked at the built and cultural heritage associated with Look-Out Post 76, a building constructed and occupied during 'The Emergency' (1939-1945). The event shared undocumented stories from the local community alongside those of families of men who had served, narrated in Irish, and featured a commemorative ceremony and small exhibition. 
The Heritage Hero Award went to the Egan Family from Birr, Co Offaly. The Egan family who are responsible for the survival of an extraordinarily rare, intact furnished Carrigeen farmhouse, near Birr, Co Offaly. Every year they generously open up the cottage and show people around the traditional farmhouse, sharing family memories and stories.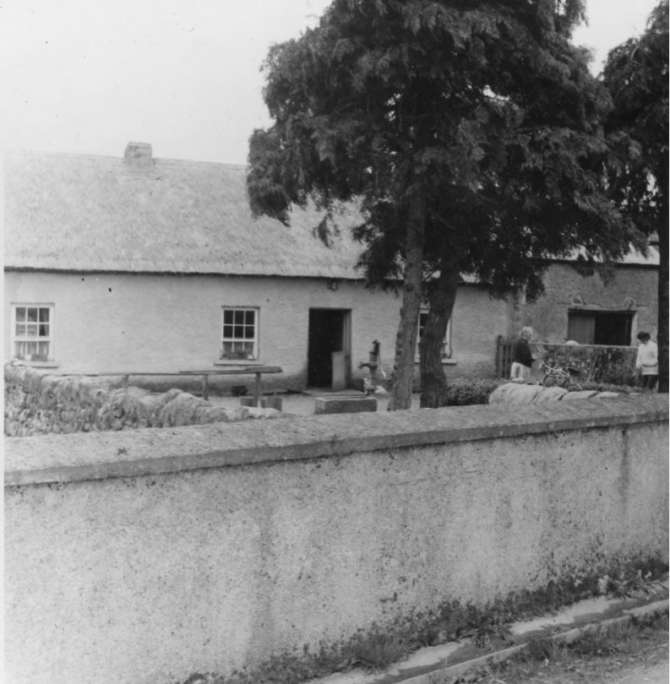 Carrigeen farmhouse
'Rosses Radio: 'Stories, Music and Traditions of Donegal' won the Heritage Communities Award. This event featured two days of heritage radio programming, featuring interviews, documentaries, history, pastimes and local events. It was a great example of connecting people through communications and media, and is an idea for activities that are focused on accessibility or inclusivity, and can be done without leaving the house.
The Le Chéile san Eoraip Award was added in 2018, to give special recognition to event organisers who explore heritage links between their community and a country in Europe. For 2019 the winner was the 'Myshall Muintir na Tìre - St Columbanus and the idea of Europe' in Co Carlow, which featured a lecture by Dr Alexander O'Hara on St Columbanus and the Idea of Europe, and a pop-up exhibition explored the Patron Saint of Europe's influence with a focus on the Columban Way, which runs from Myshall to Bangor. Embracing the theme of shared culture and heritage, they ran events looking at how the European Union developed. 
Ireland is celebrating Heritage and Education in 2020
This year the theme of European Heritage Days is Heritage and Education: Learning for Life!. This shared theme for 50 participating European countries offers an opportunity to consider how education plays a part in our culture. 'Heritage and Education: Learning from our heritage', Ireland's interpretation of the shared theme, encourages people to think about how learning from the past can illuminate the present and provide new ways of thinking about the future. Cultural heritage is about more than just documenting the past – it's about valuing learnings for the future. Irish articles are encouraged to learn something new about a heritage site nearby, consider how education has changed over history, or learn a skill to help them engage in more sustainable living. They have described the theme as 'a rich source for learning, and an opportunity to rediscover and reconnect with the knowledge, traditions and skills of our ancestors.'
Irish monasteries were repositories for learning and the forerunners of education in the country, so we are likely to see historians revealing treasures of the past at these institutions. Hedge schools in the eighteenth and nineteenth centuries were designed to secretly provide primary education to children of 'non-conforming' faiths - Catholicism and Presbyterianism. The organisers hope to see the history of these explored. And of course, education continues to be paramount, with initiatives such as Erasmus joining students up from across Europe. 
It's not just about academics, universities, and libraries. Crafts and practical skills such as plants for medicine, preserving foods, and making and mending clothes were all common skills in Ireland's past. Learning them again can help enable us to use resources in a more sustainable way, and the organisers are excited to see what practical skills buildings sessions will be delivered. 
Heritage Week and COVID-19 percussion measures 
In light of COVID-19, the Heritage Council has decided that this year National Heritage Week won't be focused on events but instead, communities around Ireland will be encouraged to develop projects that explore the theme of 'Heritage and Education: Learning from our Heritage'. But whether it's physical events or online activities, National Heritage Week and European Heritage Days invite you to take part in heritage and education activities and join in Europe's celebration of shared cultural heritage. For more inspiration, check out our 101 Event ideas.