Here are a few traditional crafts and topics being taught:
Working with Traditional Textiles
Traditional textiles and clothing are one of the most visually distinctive aspects of cultural heritage, and a vast number of different techniques, styles and fabrics are used throughout Europe.
Leather making is one of the earliest human industries, and while cowhide is the most common raw material used, Sweden has a rich tradition of tanning fish skins. This technique will be on show at a special exhibition 'Arctic Leather Preparation - a World Cultural Heritage' at Lotta's Tannery Museum in Sigtuna. Visitors will get to see inside the tannery as well as going outside in the yard to learn about traditional methods such as grease and bark tanning.
Woven fabrics are also being highlighted through European Heritage Days. One of last year's stories looked at the art and skill of 'Authentic Embroidery of the Municipality of Koprivnički Ivanec' in Croatia, and the use of natural motives such as flowers and leaves to decorate folk costumes made of linen or cotton canvas. This year in County Galway in Ireland there will be demonstrations of 'Carrying on Traditional Crafts' with spinning wheels and looms. Using both sheep and alpaca wool from local breeders, visitors can learn how the yarns are dyed in a traditional way using natural ingredients before being turned into fabrics or compressed to make decorative felt items.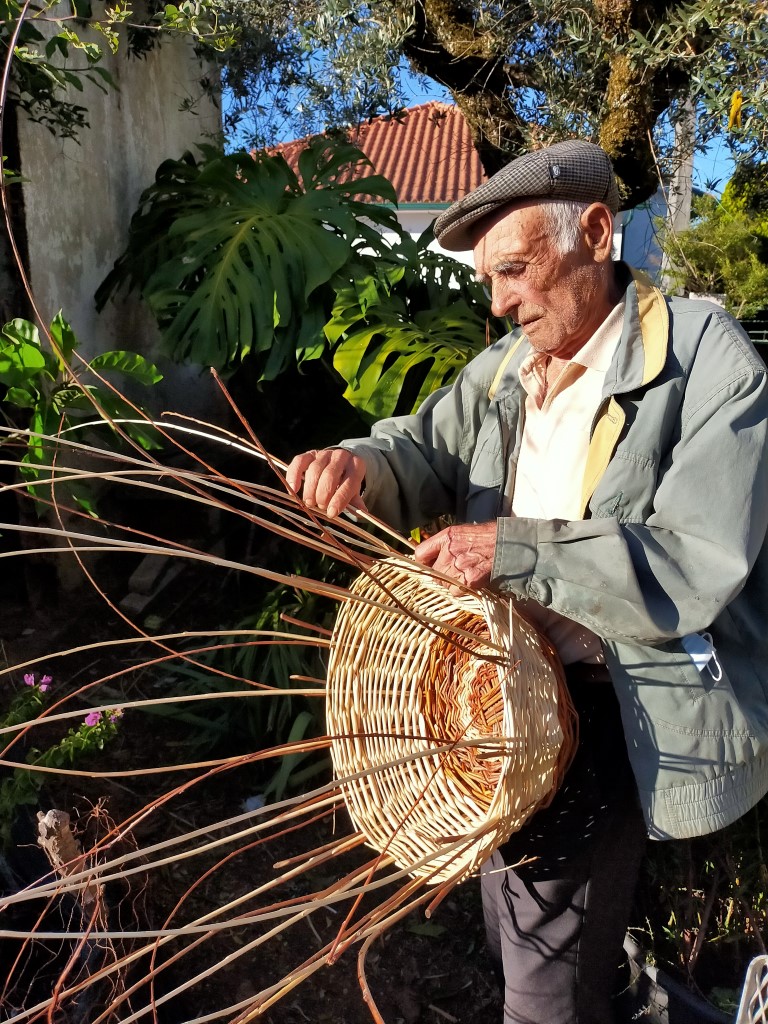 A completely different type of 'weaving' is that done with plant materials, such as reeds or trees branches, to create wicker. Typically used to make furniture or baskets, the Municipality of Ansião in Portugal has organised a 'Learning From our Craftsmen: Wicker Basketry Workshop' with one of their local artisans who works with this material. England is another country where wicker is still commonly used, and will be exploring the 'The Wonders of Willow' in Reading.
Admiring the Details of Handmade Objects
Decorative objects are a visual representation of our shared cultural heritage, as well as a way of celebrating distinctive local traditions. Our story about the 'Hallmarked Tradition' of Montenegro is an interesting example, as symbols such as grapes and olives branches on items made of gold, silver, platinum and palladium are unique to the area and connect national values with a guarantee of technical requirements.
'Get Ornamented' is another fascinating story from last year looking at a wide range of traditional patterns - from geometric shapes to anthropomorphic motifs - used by producers, designers, and artists to reflect central European folkart culture. This September, creative workshops at ÚĽUV School of Crafts in Slovakia will be showing students of the UNESCO Associated Schools in the Slovak Republic techniques using traditional materials such as wire work and glass painting.
Learning Historic Building Techniques
The Museum of Older Techniques in Belgium is focused on reviving and promoting traditional skills, and this year they will be holding a special 'Scaffolding and Stone' event. A stonemason will be explaining the different techniques, tools and finishes, as well as demonstrating how to cut straight building blocks from rough chunks of natural stone.
Mosaics are another traditional skill, and 'Nolla's Mosaics' in Spain were highlighted as one of last year's stories. These mosaiquero (mosaic makers) produce high-quality ceramics which can be arranged in an infinite number of decorative compositions to make luxurious flooring, baseboards, or ornamental facades. For those wanting to try making something themselves this year, a 'Medieval Tile Workshop' is being held at Hyde Abbey in England. Based on the findings of centuries-old tiles found during excavations on site, visitors of all ages can have fun replicating the designs in clay!
With so many opportunities to discover more about the traditional crafts of Europe, what will you learn?