Photo: Žinių turnyras "Pažink, vertink, saugok", Knowledge tournament "Know, appreciate, protect", Credits: Žagarės Kultūros Centras, Lithuania
Lithuania: 8th – 17th September
In Lithuania, Europos paveldo dienos is taking inspiration from the shared theme for its motto 'Living Heritage: Laboratory of Excellence'. Around 200 organisers are taking part this year and 15,000 visitors are expected across the week at events such as meetings with heritage experts, taking part in educational and creative workshops and accessing cultural heritage sites which are not normally open to the public. This year's theme particularly acknowledges the skills, knowledge and technologies passed down from previous generations which are required to make cultural heritage objects. It also recognises the interplay of creativity and science, as well as the ideas and innovations of both historic and contemporary creators and conservators such as architects, researchers and restorers. The launch event took place at Vilnius St. George's Church with speeches and discussions on the theme, as well as Quartet concert.
Events are all free and listings can be found online, including opportunities to take an interactive tour around Tauragė Region Museum to learn about traditional crafts, work tools and products, discover the historic practice of amber processing in Vilnius, watch live demonstrations of painting, sculpture, textile and furniture restoration techniques at Panemunė Castle, and experience the perfumes and scents used in Lithuanian estates during the 19th century in Ukmergės.
Find out more: europospaveldodienos.lt
Poland: 9th – 10th and 16th – 17th September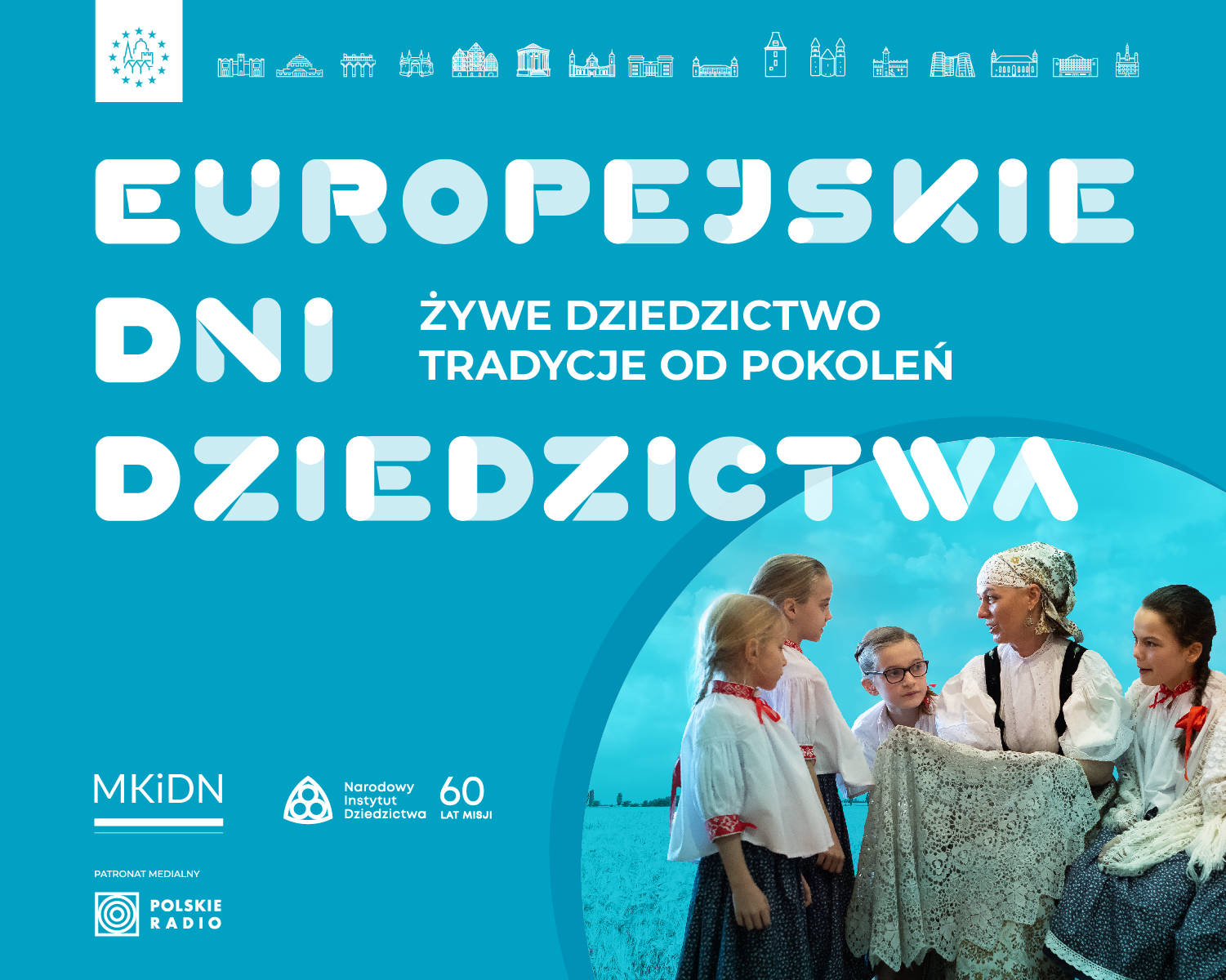 The tagline for this year's Europejskie Dni Dziedzictwa in Poland is 'Living Heritage - Traditions for Generations'. The theme covers traditions and living cultural expressions, highlighting aspects of intangible heritage such as the performing arts, knowledge of nature and traditional crafts, with a particular emphasis on how cultural heritage is passed from one generation to the next and the work which is being done to inspire future generations to discover their past. A wide range of organisations are expected to take part from museums, theatres and libraries to universities, local governments and private individuals, with a variety of exhibitions, concerts, workshops and competitions.
Over 650 events are planned this year and can be found online. These include the chance to see behind the scenes at a nativity scene maker's workshop in Kraków, hear performances of traditional music and folk singing in Kalisz or watch a concert on a recently restored organ in Zamartem reflecting on the skills and craft of organ building. Many events are interactive, including a family-friendly walk through Poznań to solve puzzles and discover local legends, playing traditional Viking, Roman and medieval games from across Europe in Konin and the opportunity to get creative with workshops teaching traditional skills such wooden toy painting in Stryszawa.
Find out more: edd.nid.pl
France: 16th – 17th September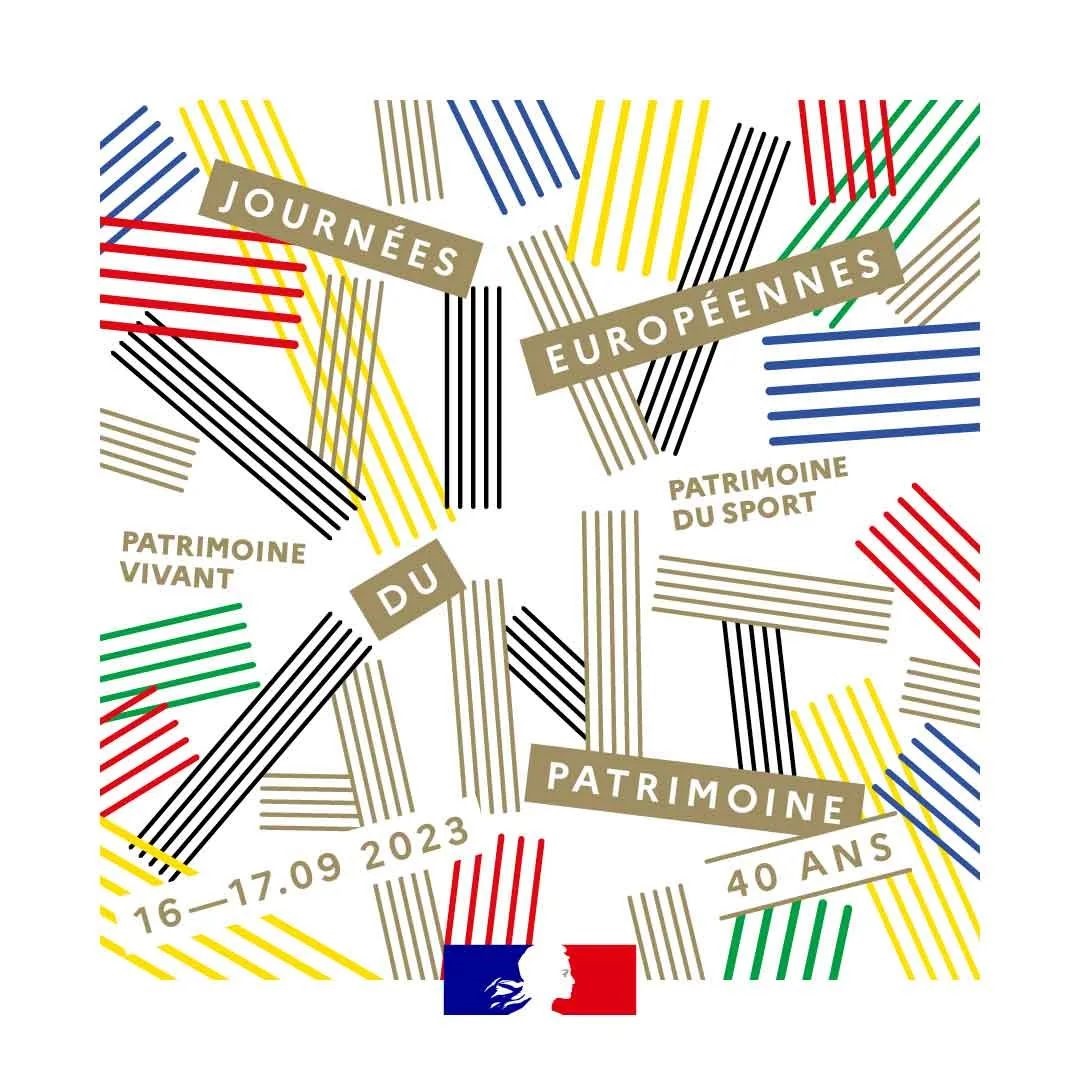 This year sees the 40th anniversary of Journées européennes du patrimoine in France! Organisers have been encouraged to explore the shared 'Living Heritage' theme and look at aspects of intangible heritage such as family and cultural interactions, while the inseparability with tangible heritage will be examined through conservation and restoration work on historic buildings and objects. In the run up to the Paris 2024 Olympics there will also be a particular focus on 'Sports Heritage'. This year's French European Heritage Days programme has been named as one of the special projects of the Cultural Olympiad, and many sports sites and unique artistic events will be taking part to celebrate the connections and shared values of art and athletics.
Thousands of events are planned for the weekend across the country. Events can be browsed via the online map, and there are also range of articles highlighting events in specific locations in the 'visitor area' of the website. Special events include a circus performance at Mont-Saint-Michel Abbey, a fusion of urban dance, skateboarding and symphony orchestral music at the Château de Chambord, a medieval fencing demonstration in Colmar, and underwater virtual reality experiences at the Art Deco Pailleron swimming pool in Paris.
Find out more: journeesdupatrimoine.culture.gouv.fr