The European Heritage Days Stories initiative identifies and celebrates inspiring heritage work across Europe, with selected stories featured on our website. Here is a look at some of the previous stories demonstrating examples of Living Heritage topics which have been explored through community-based activities.
Interactive activities about Living Heritage
One of the domains of intangible heritage includes social practices, such as rituals and festive events. A specific example within this is traditional play and games, and activities based on this can offer an interesting way to get younger people involved in the theme. One story from Albania used a traditional board game called Mos u Nxeh (Don't Get Mad) to help children discover their heritage in a fun and engaging way, by reimaging the classic family game as a platform for learning. In the game, players move around the outdoor life-sized boards, discovering heritage stories along the way. Alongside history and buildings, intangible heritage features prominently throughout with players 'meeting' craftspeople and learning about their traditional skills, such as wool weaving, ironmongery and carpentry. The games were installed in various locations around Albania, with the content tailored to each specific place to highlight the micro-culture of each area and encourage communities to preserve their local culture. The game is helping to teach young Albanians by providing an educational tool for schools and also aims to empower both children and adults to share their stories and connect with others. Find out more about the game here.
Encouraging intergenerational learning and connections
The nature of Living Heritage requires knowledge, skills and memories to be passed from one generation to the next. One such story exploring this idea took place last year in Greece which focussed on local food production and consumption. Called 'Set the Table', the initiative brought together school children and senior residents of Tragana, with the aim of bridging the generation gap through the intangible heritage of the Mediterranean diet. The children were tasked with recording the stories of those born before 1950 who described their experiences of food such as olive oil, bread and cheese and provided a social history narrative with local customs explored such as marital bread made for wedding celebrations. The children then created improve, role-playing and theatre games addressing questions about modern-day ingredients and production and exploring how the traditions and habits of their grandparents could benefit their health and friendship bonds. The pupils then cooked some of the recipes provided by their elders in a traditional oven to enjoy a celebratory meal together. Find out more about this project here.  
Celebrating culturally diverse oral histories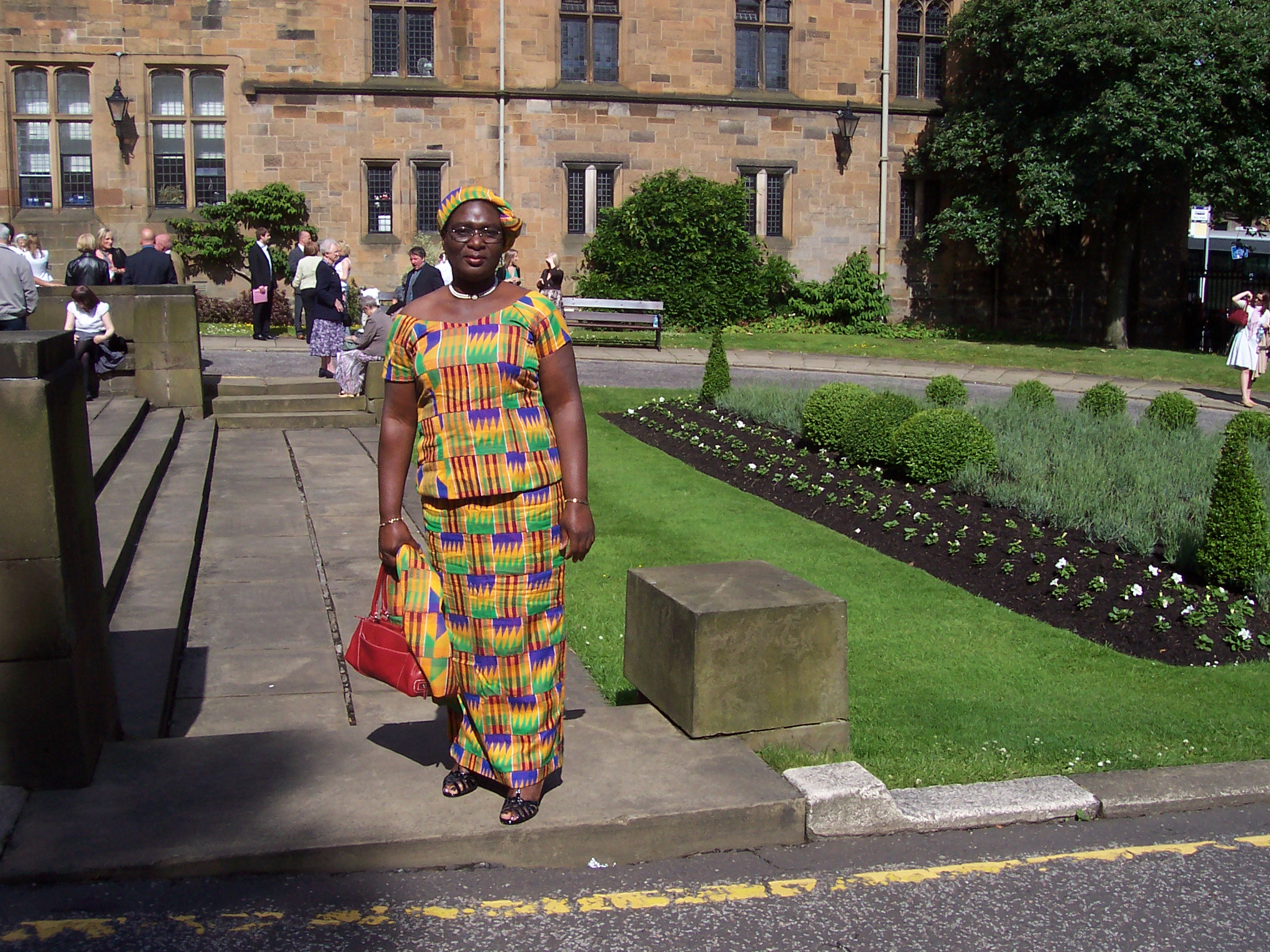 People are central to the theme of Living Heritage, and events promoting inclusivity and representation are always encouraged at European Heritage Days. One story from the UK called 'One Life, Two Cultures' celebrates cultural diversity by documenting the experiences of African and Caribbean Scots over the past 50 years. The stories collected include funny, sad, compelling, and relatable experiences as told by participants in their own words, and establishes their voices as integral to Scottish and wider European society. This project is run by the African and Caribbean Elders in Scotland, which is an organisation providing support and companionship for African and Caribbean over-60s living in Scotland. An event which took place during Doors Open Days in 2021 was an online intergenerational storytelling session, with attendees aged 5 to 94 joining from Scotland, Kenya and The Gambia sharing folktales, personal experiences and reminiscing about everything from clothing and food, to work and education. This oral history project is now focused on compiling an illustrated print publication to ensure these memories are preserved for the future. Find out more about the project and read the stories of two participants here.
Performances of unique local creativity
Creative cultural expressions are a key part of Living Heritage, and provide opportunities for performances and interactive workshops. 'Survival – Voices of Hills' is a story from Montenegro exploring the dedication of a group of girls in their aim to save their area's music heritage, and is an example of active conservation work. In response to a decline in the knowledge of traditional archaic singing, a female vocal group called 'Djude' was formed to learn the distinctive two-part a cappella style and carry these skills forward into the future. The women wear traditional clothing to perform songs related to significant cultural rituals such as weddings, funerals, religious dates and lullabies. The lyrics and delivery are also rooted in intangible heritage and feature legends and myths including 'the dragon is flying over the sea to Danube', poetry about ancestry, as well as funny lyrics and some accompanied by dance. Find out more about how and why the singing group was established and hear some of their songs here.
Preserving Living Heritage for the future
Living Heritage is made up of collective memories, but as these are passed down through history they are constantly reshaped by communities and individuals in response to their needs and environment. As this is always evolving, an interesting element of this year's theme is exploring how the transmission of heritage is changing and might be communicated in the future. The 'Writings of Memories' story from Slovenia explored this idea and how stories from our ancestors could be a "powerful tool transferring values, wisdom and meaning to our everyday lives". Utilising emerging digital technologies, the project created an online and mobile app to collect and share stories from older people in written, audio and video formats. The project aims to preserve these stories for the future and make the content accessible and easy to find, for example by allocating each story to an intangible heritage category. The project also promotes intergenerational dialogue by encouraging young people to help their grandparents record their stories and by highlighting the platform's use as a learning tool for schools. Find out more about the project and an overview of some of the featured stories here.
Find out more about European Heritage Days Stories and the 10 selected projects from 2023 which were awarded grants to further develop their community-focussed activities.