Italy: 25th – 26th September
European Heritage Days in Italy – Giornate Europe del Patrimonio – is taking part in the shared overall theme with 'Cultural Heritage: ALL included!'. Organisers are aiming to encourage wide participation in a series of guided tours, special openings and digital initiatives. Day time and evening activities are planned, while special openings of state museums on the Saturday will be at a reduced rate of just €1.
Events planned across the weekend include a sensory walk of touch, taste and smell through the salt pan in Cervia, a musical concert and light installation at sunset in the Ome Botanical Gardens to celebrate their 25th anniversary, guided tours of female portraits in the Martinitt and Stelline Museum, a children's treasure hunt through the Museum of Civilizations in Rome and a guided tour around 14th century Pavia Castle which was once the residence of the Lord of Milan.
The events calendar is regularly updated on the Ministry for culture website.
More information at: http://musei.beniculturali.it/en/notizie/notifies/the-european-heritage-days-2021-are-back-in-italy &  http://musei.beniculturali.it/en/eventi/european-heritage-days
Portugal: 24th September – 3rd October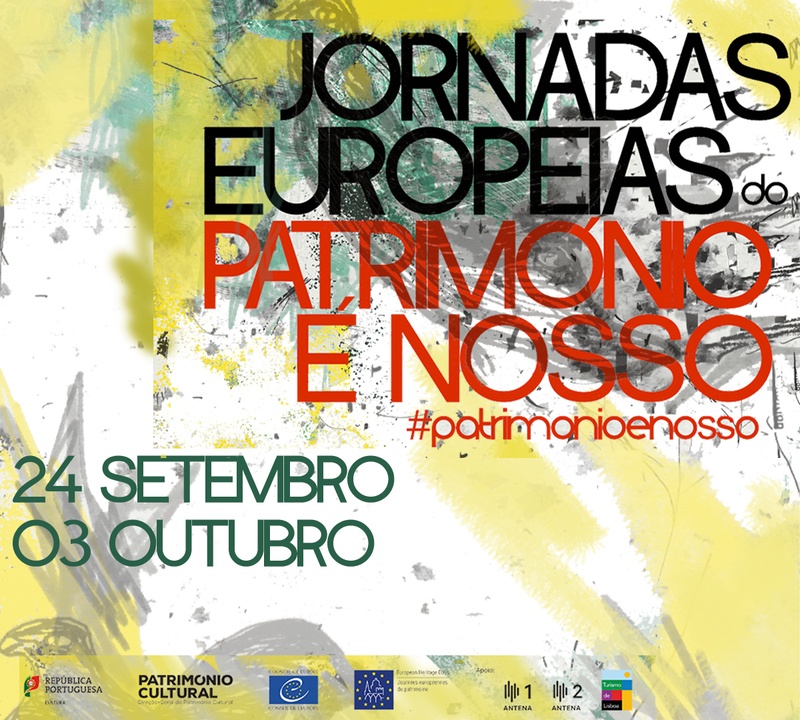 In Portugal, European Heritage Days – Jornadas Europeias do Património – will be looking at 'Inclusive and Diverse Heritage' following the overall shared theme for the year. Organisers are aiming to create open and welcoming experience of everyone, with promotion on social media using the hashtag #patrimonioenosso meaning 'heritage is ours'.
Nearly 300 events are planned across the country for the week-long programme. A selection of these includes an expert-led birdwatching and ornithological tour in Vila Real demonstrating the area's natural heritage, a game using QR codes throughout the Alberto Sampaio Museum challenging visitors to discover more about its collections, while costumed enactments of an 18th century ball at Biscays Museum in Braga will create an immersive experience following the lives of both nobility and servants.
More info at: w3.patrimoniocultural.pt/jep2021/digital
Slovenia: 25th September – 9th October
In Slovenia, Dnevi Evropske Kulturne Dediščine will be all about food! The Bon Appetit – Dober Tek – theme has been chosen after the country was named the European Gastronomic Region 2021 by the International Institute of Gastronomy, Culture, Arts and Tourism (IGCAT). Events are expected to showcase everything from agriculture to the dining experience itself and highlight the country's unique culinary culture and heritage which spans a diverse area of gastronomy traditions from the Alps to the Mediterranean Sea and the Pannonian Plain.
Events include a guided walk through the prehistoric Debela griža site near the village of Volčji Grad to learn about ancient spices, demonstrations of traditional Slovenian foods for schoolchildren in Ljubljana and an exhibition about the cultural importance of inns as crossroads of cuisine and social life in Kranj.
More information at: zvkds.si/sl/dekd/dekd-tkd
Luxembourg: 24th September – 3rd October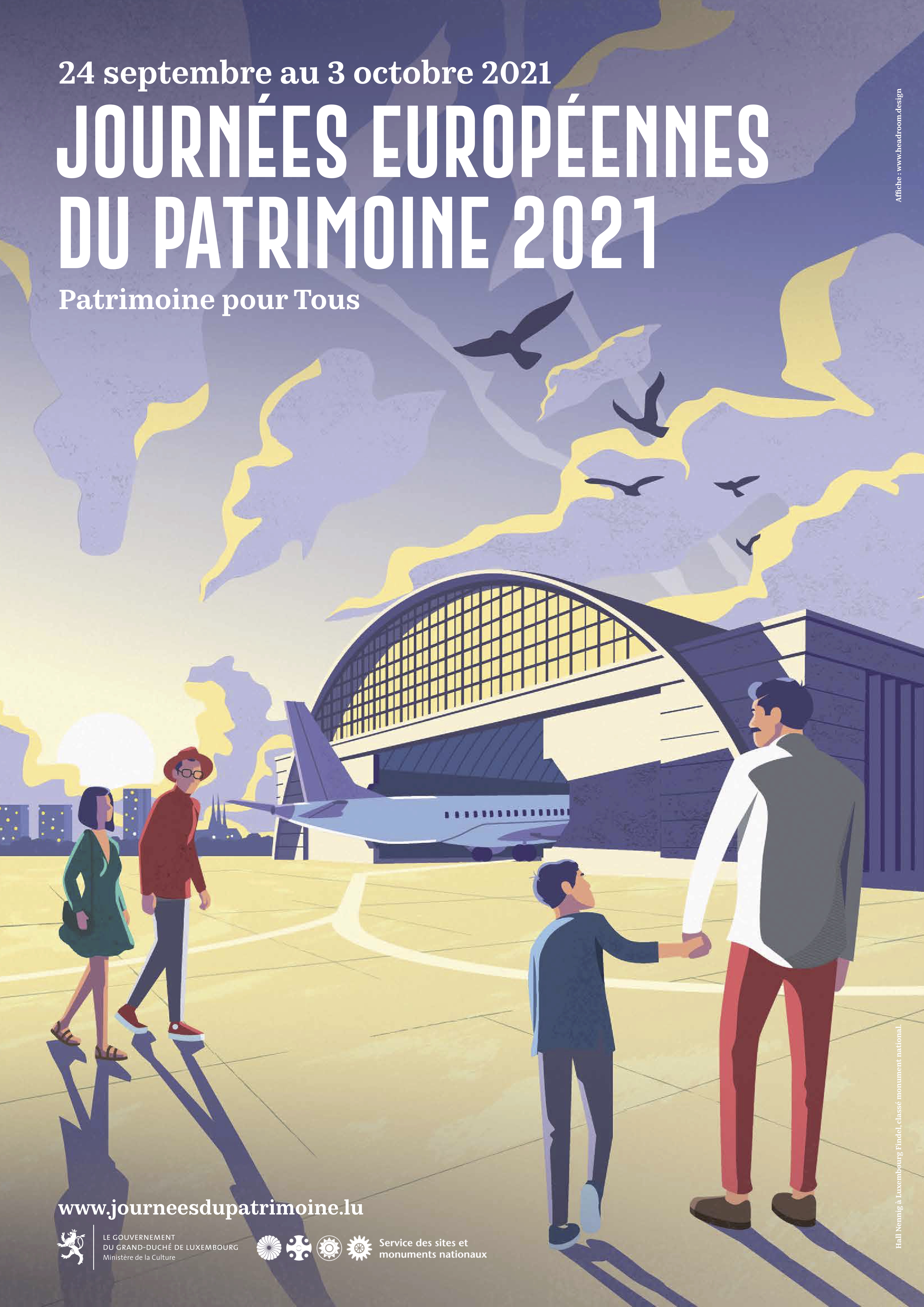 Luxembourg's European Heritage Days programme - Journées Européennes du Patrimoine - will be taking part in this year's shared Heritage: All Inclusive theme, with the goals of 'Heritage for Everyone' being to celebrate inclusive and diverse heritage, address physical, cultural and social barriers to participation and encourage a shared appreciation of the country's cultural heritage.
Events include a guided tour around the UNESCO World Heritage site of Luxembourg, old town and fortifications which has been specifically designed to be accessible for visitors in a wheelchair or with reduced vision, and a storytelling session at the Dräi Eechelen Museum inviting the whole family to spend an afternoon enjoying the children's book 'Mysteries at Museums'. Online, a virtual tour – Diversity in the U.S. Ambassador's Residence - will look at the lives of those who have held the role over the years, while a historic role-playing computer game will allow virtual discovery of the historic Pfaffenthal district and the ability to compare the area as it looked in the 19th century with today.
More info at: journeesdupatrimoine.lu
Austria: 26th September
In Austria, Monument Day – Tag des Denkmals – will be focusing on the theme 'Inclusive Monuments' to illustrate the importance of historic buildings for people and society. The theme will particularly address aspects of cultural heritage sites including accessibility, sustainability, religion and the role of modern architecture in preservation and contemporary use. A special photo competition run by The Federal Monuments Office in collaboration with Wikipedia is also encouraging documentation of the theme for the general public to access permanently.
Events include a musical tour of statues in the Theatre Park of Berndorf organised by the Krupp Stadt Museum, a guided walk through architecture from the 1960s - 1970s including the Town Hall in Villach which was the first post-war building to be officially listed as a historical monument, behind-the-scenes access to learn about contemporary restoration practices using traditional crafts such as engraving and gilding at the Atelier and Gold Workshop in Vorau, and a guided tour through the  Jewish quarter of Hohenems
More info at: tagdesdenkmals.at
Monaco: 26th September
In Monaco this year, the Journées Européennes du Patrimoine will be focusing on 'Women and Heritage' to better balance the visibility and celebration of the area's historic, artistic and social heritage figures. The theme will particularly focus on highlighting the contribution of female artists, intellectuals and creators of the past and coincides with Monaco's launch of the 1ere Journée du Matrimoine in the Principality.  
40 events are planned, including a look around the newly restored 1920s house of renowned architects and designers Eileen Gray and Le Corbusier, a walk around the Princess Grace Rose Garden to find an exhibition of 15 portraits of distinguished women with a link to Monaco with accompanying information via QR codes, and special guided 'discovery tours' of the Oceanographic Museum to learn about Jeanne Henriette Caroline Le Roux and Hanna Resvoll-Holmsen – respectively, a pioneering painter and botanist in the scientific campaigns of Prince Albert I.
More info at: journeepatrimoinemonaco.com
All events during this year's European Heritage Days or mentioned in this article may be subject to change or cancellation due to public health regulations. All participants should follow the Covid-19 guidelines and restrictions for their area and circumstances to allow everyone to enjoy events safely.