Mid-November saw the completion of a magnificent European Heritage Days project by the Hellenic Ministry of Culture and Sports. A series of augmented murals were unveiled on the streets of Athens, Thessaloniki, and Ioannina, opening the dialogue between cultural heritage and urban life.
Organised by the Directorate of Archaeological Museums, Exhibitions, and Educational Programs of the Hellenic Ministry of Culture and Sports, the project promotes a marvellous encounter of the past and the present. Inspired by museum exhibits presented in archaeological museums of the three cities, the artworks have been recreated using special augmented reality technologies.
Applying modern techniques to traditional frescoes, the six murals have presented a new vision of heritage. In their themes and forms, they follow the European Year of Cultural Heritage 2018 motto "Our Heritage: where the past meets the future," creating new memories and redefining the way of experiencing our cultural heritage.
In addition to combining traditional and modern techniques, the project also encouraged the public to use their smartphones and tablets to give life to the artworks. Such an interactive approach enabled citizens to become active participants in the project and have a close encounter with their past.
The project was started in September and the celebrations overlapped with European Heritage Days celebrations in Greece, which took place 28-30 September. Each of the cities now has two of these majestic art works, symbolically marking this year's celebrations of European Heritage Days and European Year of Cultural Heritage 2018 in Greece. More importantly, the works depict the everlasting values of heritage, as well as its continuous relevance for the contemporary society. 
Below are the photos of the murals that are now a part of urban landscape of the three cities.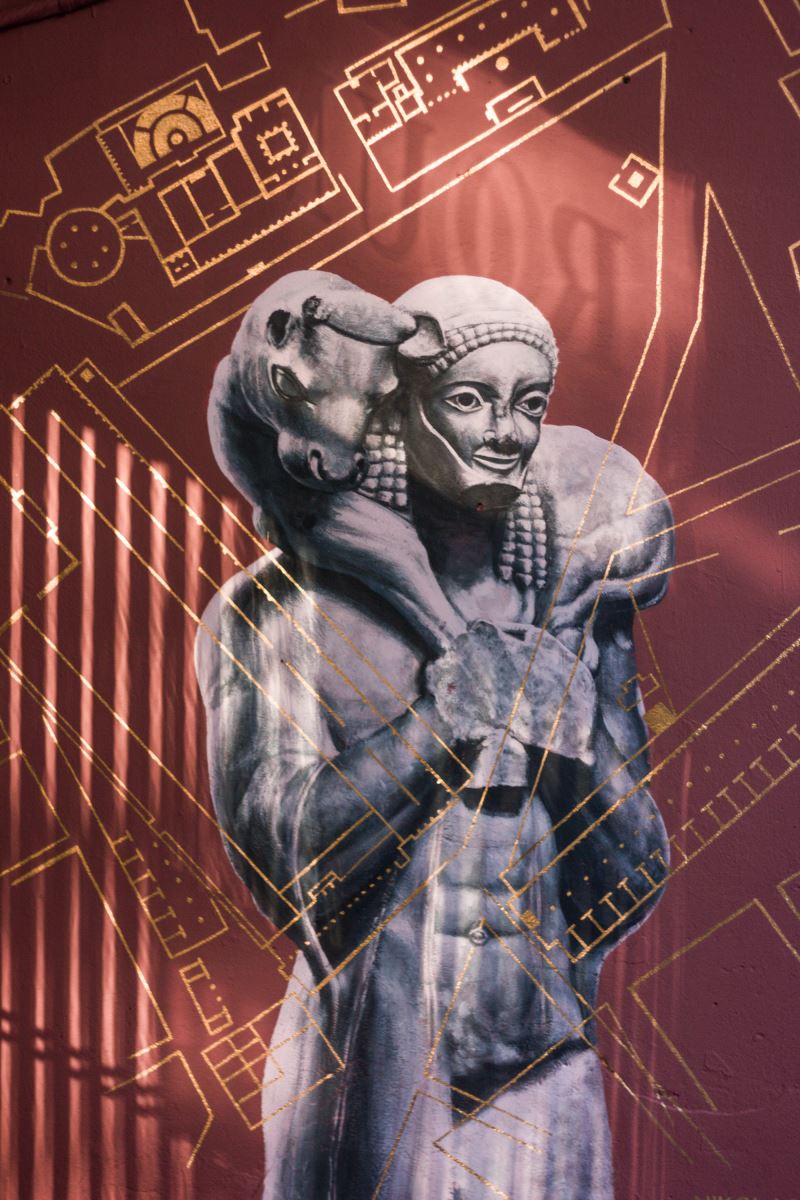 Αθήνα/Athens, Πραξιτέλους 22, α/ 22 Praxitelous str. a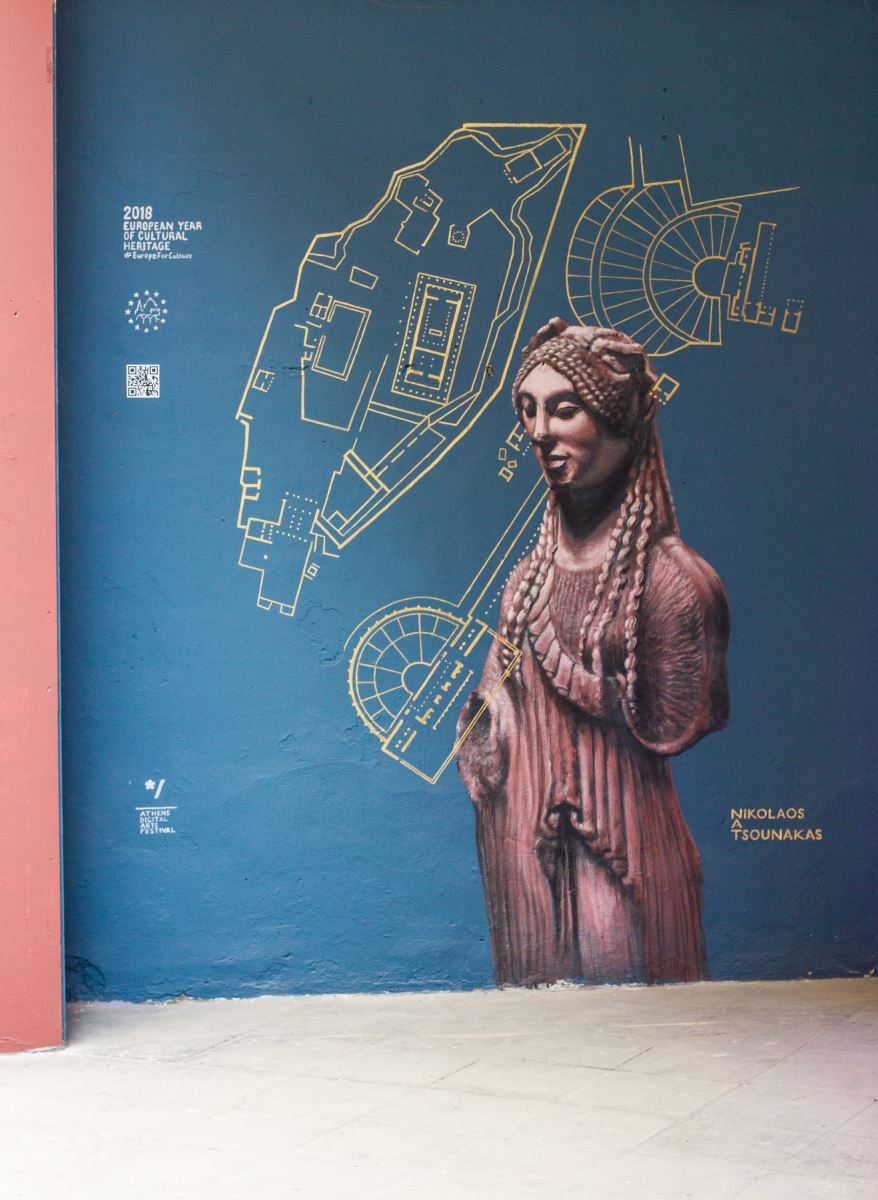 Αθήνα/Athens, Πραξιτέλους 22, β/ 22 Praxitelous str. b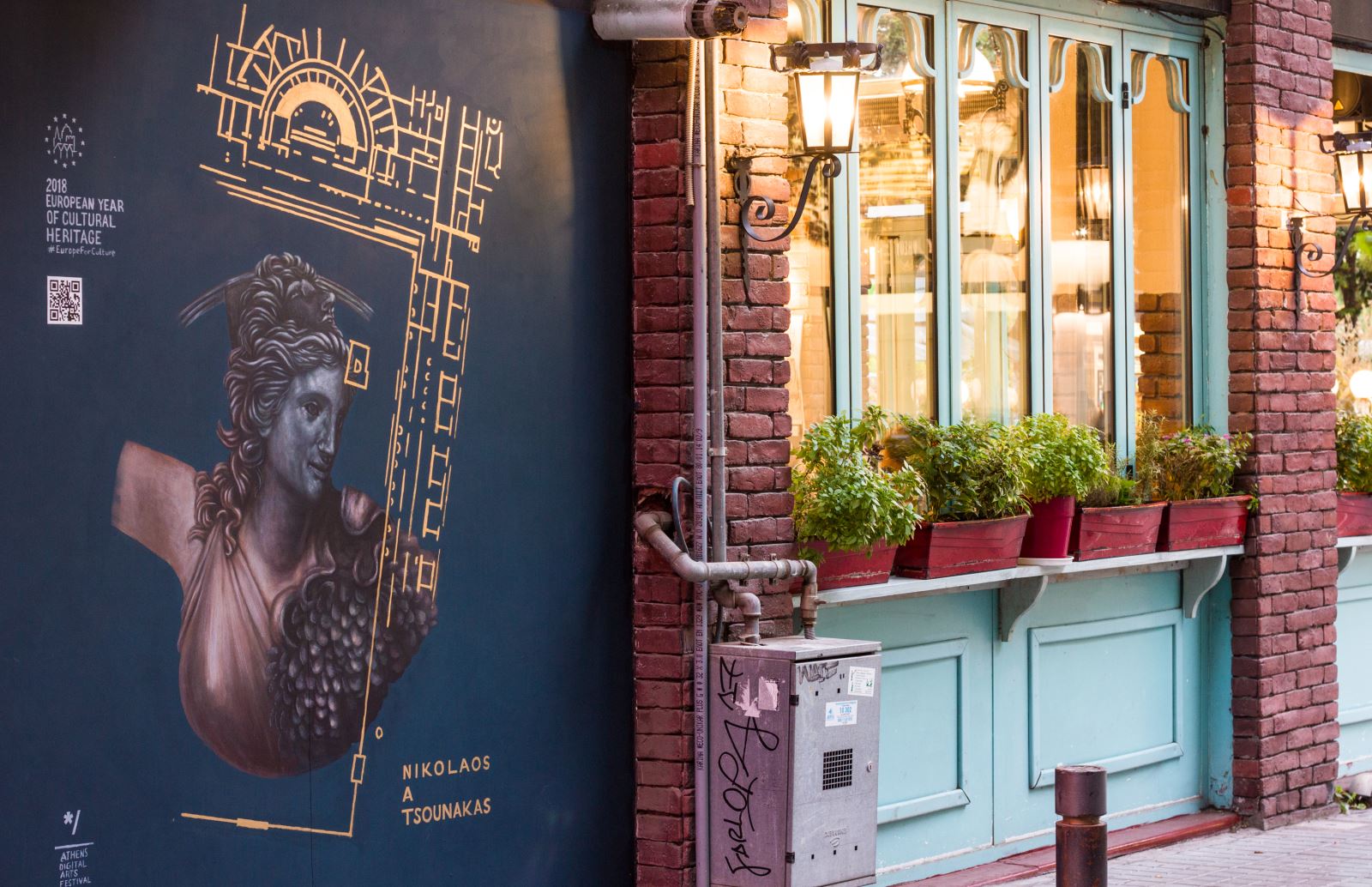 Θεσσαλονίκη/ Thessaloniki, Νικηφόρου Φωκά 2/ 2 Nikiforou Foka str.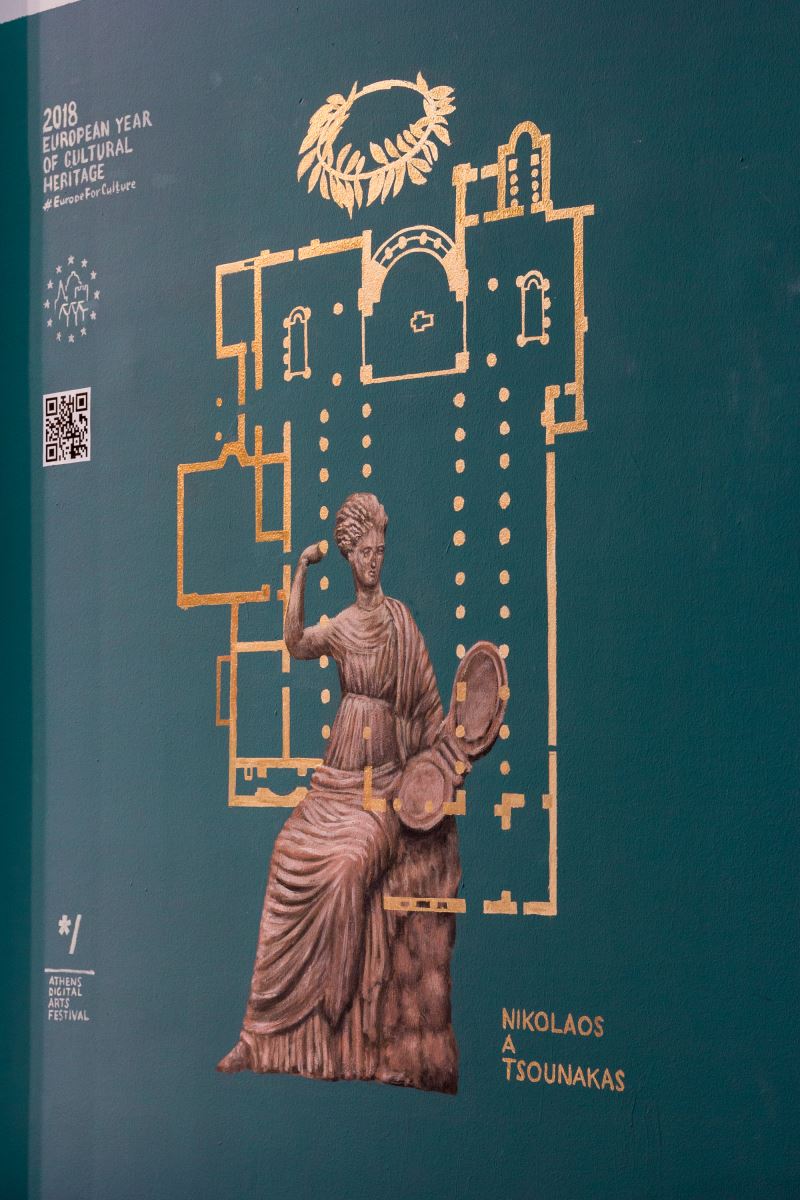 Θεσσαλονίκη/ Thessaloniki, Αγ. Δημητρίου 138/ 138 Ag. Dimitriou str.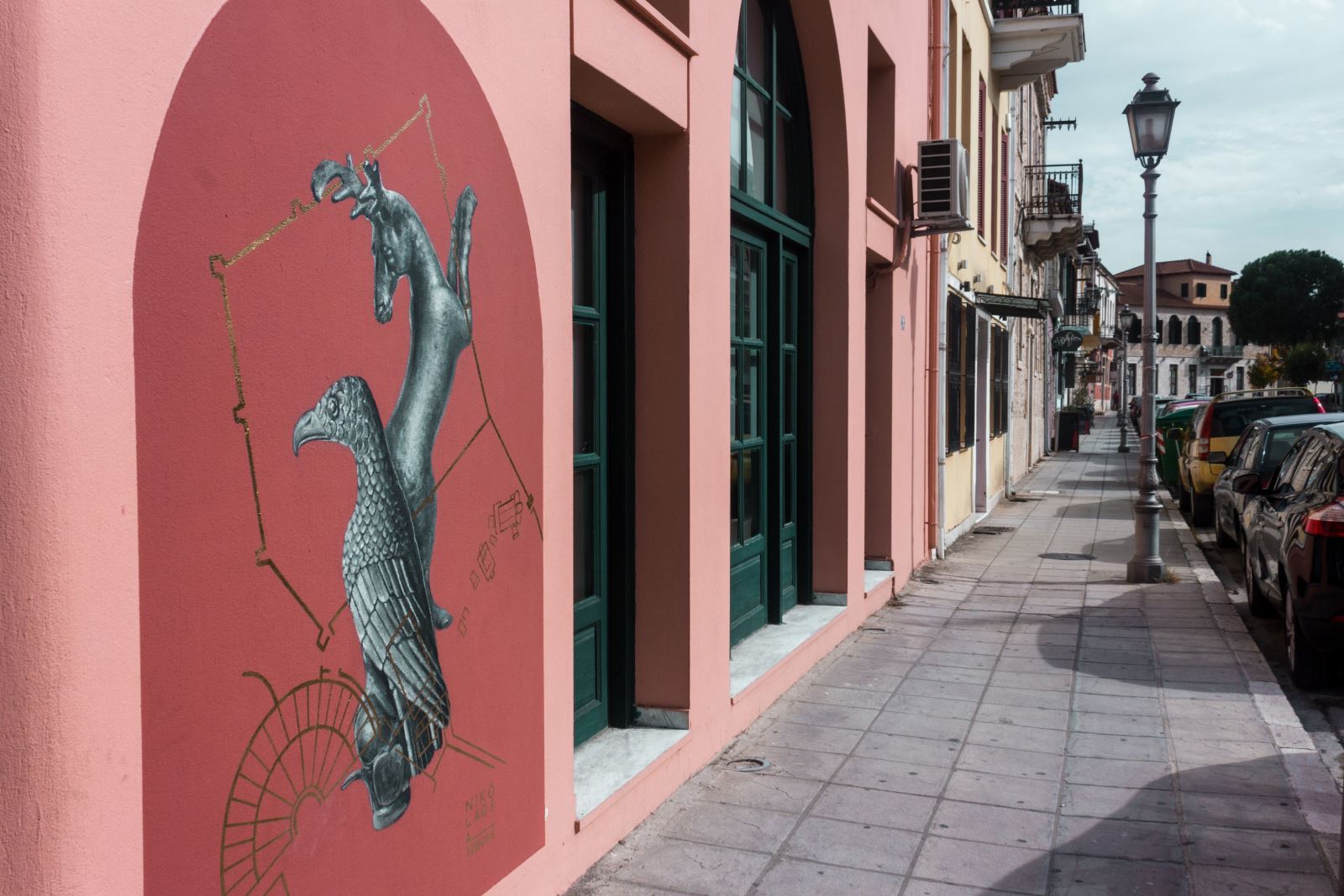 Ιωάννινα/ Ioannina, Κουντουριώτου 56/ 56 Kountouriotou str.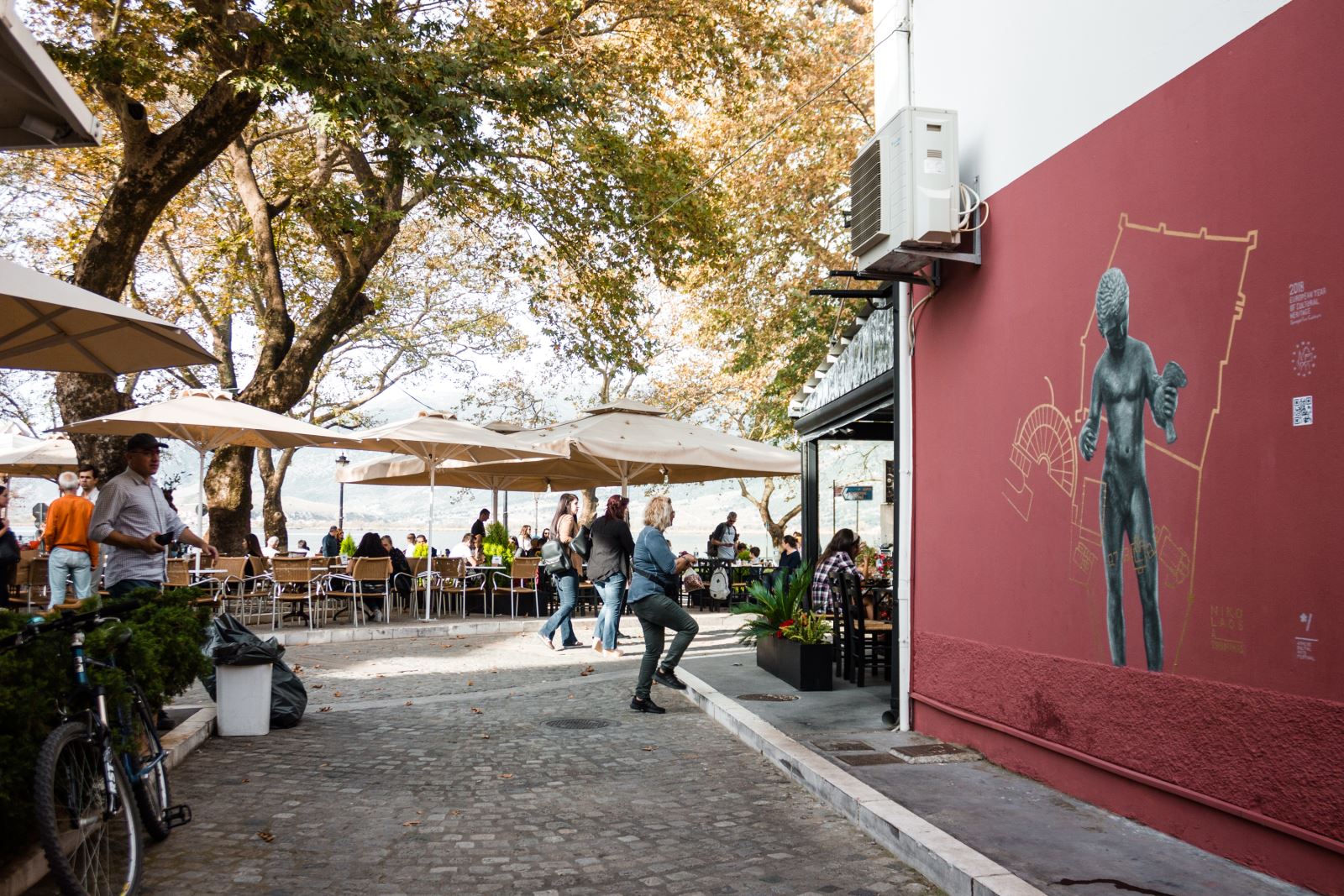 Ιωάννινα/ Ioannina , Πλ. Μαβίλη 1/ Mavili Pl. 1