The heritage education community in Romania is growing year by year, continuing the efforts to bring heritage closer to the young. This fall, educators and cultural professionals will have an opportunity to reconnect once again at a national conference dedicated to tangible heritage.
Organised by the educational platform Education for Heritage, the conference will take place on 27 September within European Heritage Days. The event represents an extension of the successful heritage education initiative that started several years ago and will be a great opportunity for the participants to share their experiences and success stories.
With several thematic activities implemented in the school curricula last year, the initiative has seen a great response among both students and educators. For 2018/2019, the participating schools will look for new ways to enable Romanian youth to learn about heritage.
Connecting teachers and students
The concept of the 2018 conference will be similar to those in previous years, but with a greater emphasis on case studies and student perspectives. The main theme will revolve around the best practices in promoting the inclusion of Romanian heritage to the UNESCO list, particularly focusing on the Calusarii folk dance, the Doina musical style, ceramica de Horezu, and the tradition of Martisor.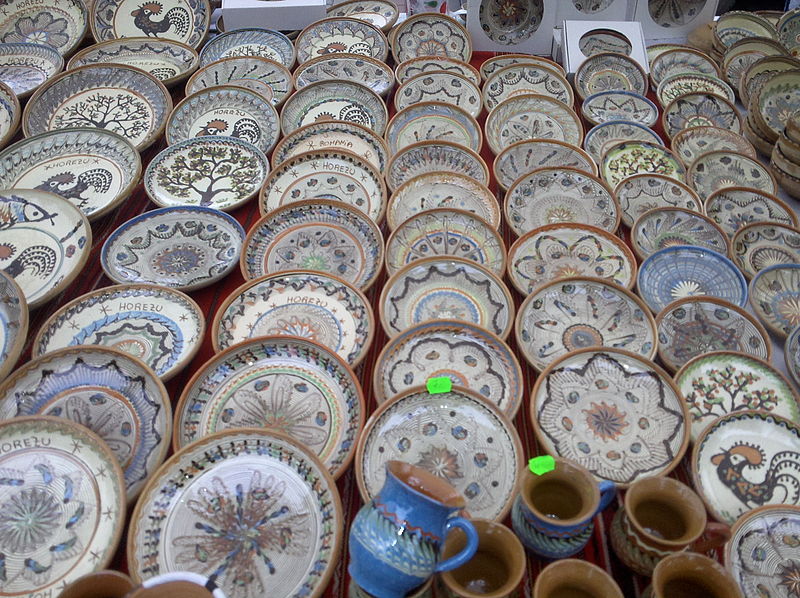 Photo: Ceramica de Horezu vase, source: wikipedia
The first part of the conference will be dedicated to the presentation of case studies and interdisciplinary approaches to intangible heritage. The presenters will share details about the projects that have been successfully completed this year and give their recommendations for further steps to successfully promote Romanian heritage in schools.
The second part of the conference will be more interactive. It will enable teachers and cultural specialists to discuss their ideas with project coordinators and students who participated in the initiative with an essay titled The story of a craft entered into the UNESCO heritage - origins, traditions, and meanings. The participating students are currently enrolled in 9th-12th grade and their active involvement in heritage activities is a great illustration of the success of the initiative.
The conference is organised in partnership with the Bucharest Teaching Staff House and the Romanian Cultural Association "Matricea Romaneasca," with support by the National Commission of Romania for UNESCO. For more information, visit the Education for Heritage Facebook page or contact the organisers directly at patrimoniuleducativ@gmail.com.