Photo from the XXVII Latvian Song and XVII Dance Festival, Photo credits:Janis Romanovskis, 

Latvian National Centre for Culture Archive
European Heritage Days dates vary by country, with most taking place between August and November. This year, the season is launching with events in Ireland and Armenia. Here is a look at what to expect from the first programmes of 2023, and a video to welcome the start of events across Europe from the Latvian organisers. 
Message from Latvian Minister of Culture
This year, Eiropas kultūras mantojuma dienas in Latvia, taking place in September, will delve into the concept of Living Heritage. The chosen theme aims to recognize the delicate nature of intangible heritage, which relies on the efforts of individuals to preserve and pass it down through generations. At the same time, this heritage exhibits resilience as it is deeply ingrained within communities and their cultural practices.
Minister for Culture, Nauris Puntulis, expressed gratitude to those dedicated to preserving and nurturing cultural heritage in a video message that marked the opening of this year's EHD season. The message takes on special significance for Latvia as it assumed the presidency of the Committee of Ministers of the Council of Europe, succeeding Iceland in this role.
Latvia holds the presidency from May to November during which it's three key priorities are strengthening democracy and the rule of law, promoting freedom of expression, the safety of journalists and the digital agenda of the Council of Europe and, advancing reforms of the Council of Europe, including through implementing the decisions of the 4thSummit. 
This year's celebration of Living Heritage comes to life at the Latvian Song and Dance Festival, a vibrant cultural event shared with Lithuania and Estonia. The festival, celebrating its 150th anniversary in Latvia, brought together an impressive gathering of 45,000 people who shared in the joy of dance, music, singing, theatre, and storytelling, showcasing the rich intangible cultural heritage traditions of the country.
Furthermore, 2023 holds another significant milestone—the centenary of Latvia's cultural heritage protection system. This occasion will be commemorated through lectures, expert discussions, exhibitions, and tours organized by the National Heritage Board during European Heritage Days. The focus will extend to exploring the role of monuments in people's quality of life, examining the history and future of monument protection, and emphasizing shared European heritage.
The events are being coordinated by the National Cultural Heritage Administration, which can be found at nkmp.gov.lv, on Facebook at @mantojums, Twitter at @Mantojums and Instagram at @mantojums. 
Ireland celebrating European Heritage Days during National Heritage Week: 12th – 20th August
National Heritage Week in Ireland this year will be exploring Living Heritage with many events and projects focussing on keeping heritage crafts and skills alive, such as at the launch event which took place at one of the last remaining Traveller tinsmithing workshops. Walks, talks and workshops will explore the theme across range of topics, including foraging, philosophy, genealogy, music, storytelling, sports and agriculture with communities, families, holiday makers and people of all ages and backgrounds encouraged to take part. "Anybody who has learned a skill from a family member, who has repeated a story told to them by an ancestor, or even anybody who has played GAA, has played a part in preserving our cultural heritage. Many of the events registered this year will highlight how valuable these traditions are and how richly they contribute to our understanding of who we are as a people." says Virginia Teehan, CEO of the Heritage Council which coordinates the week.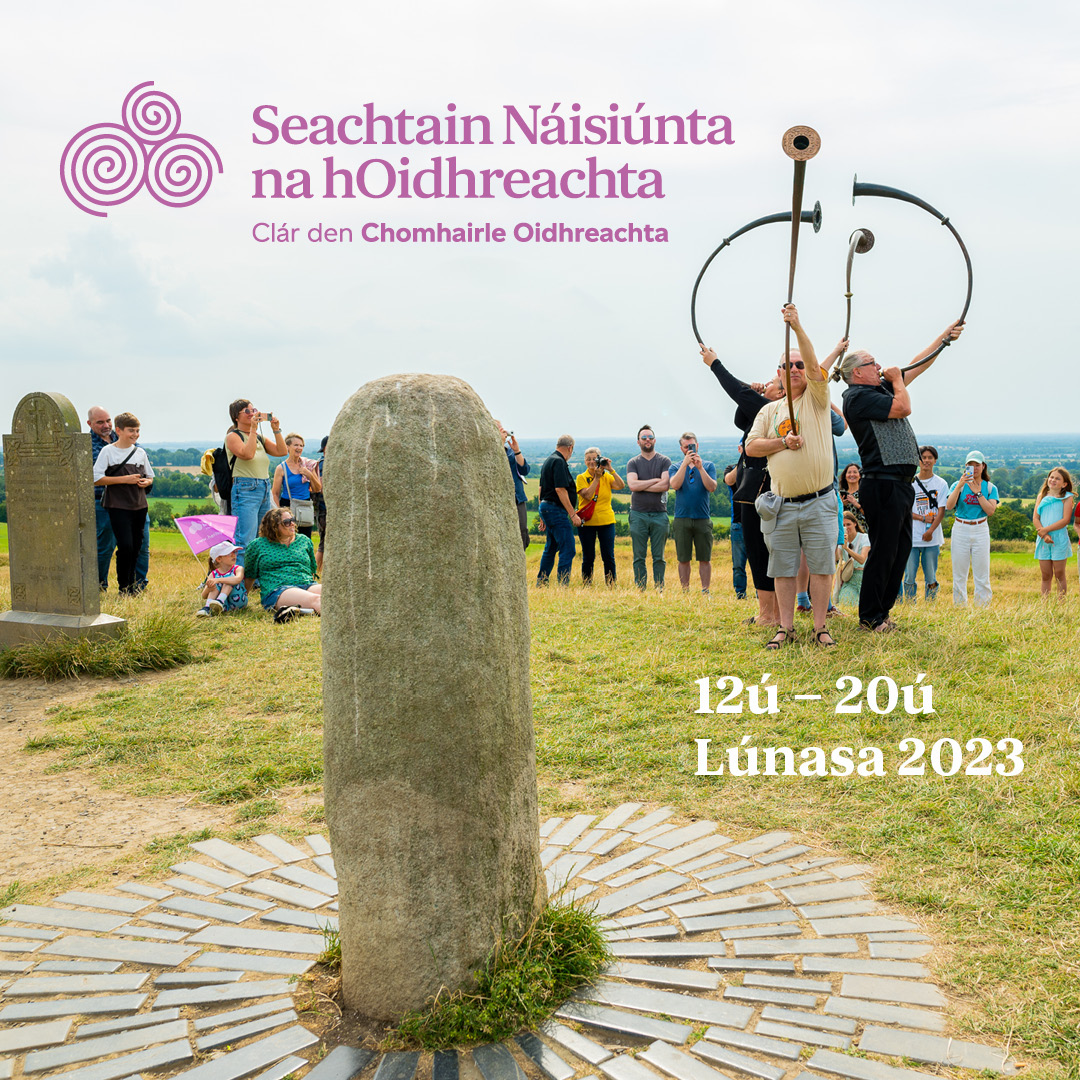 Highlights include a four-day course in Limerick which will immerse participants in learning blacksmithing skills, while in County Cork a family friendly workshop will teach all ages how to make a willow basket. Folk singing will be on show during screenings of the documentary 'It's a Fine Thing to Sing' in Donegal, while visitors to the ancient Celtic 'Fair of Muff' festival at Cavan will see the customs and pageantry of the horse-fair and play traditional fairground games.
Around 2,000 free events are expected to register this year as part of one of Ireland's largest cultural events. Events listings can be found at heritageweek.ie, and plans can be followed on Facebook at @HeritageWeek, Twitter at @HeritageWeek and Instagram at @nationalheritageweek.
Armenian Living Heritage: Celebrating Intangible Culture and Traditions on 26th and 27th August
The Armenian programme for European Heritage Days – Եվրոպական ժառանգության օրեր – is taking part in the shared common theme of Living Heritage. Most of the events will be related to the rich intangible cultural heritage of the country such as the performing arts, traditional craftsmanship and cultural rituals. And in recognition of the way intangible heritage is continued and preserved from generation to generation, many of the activities are being aimed at children and young people.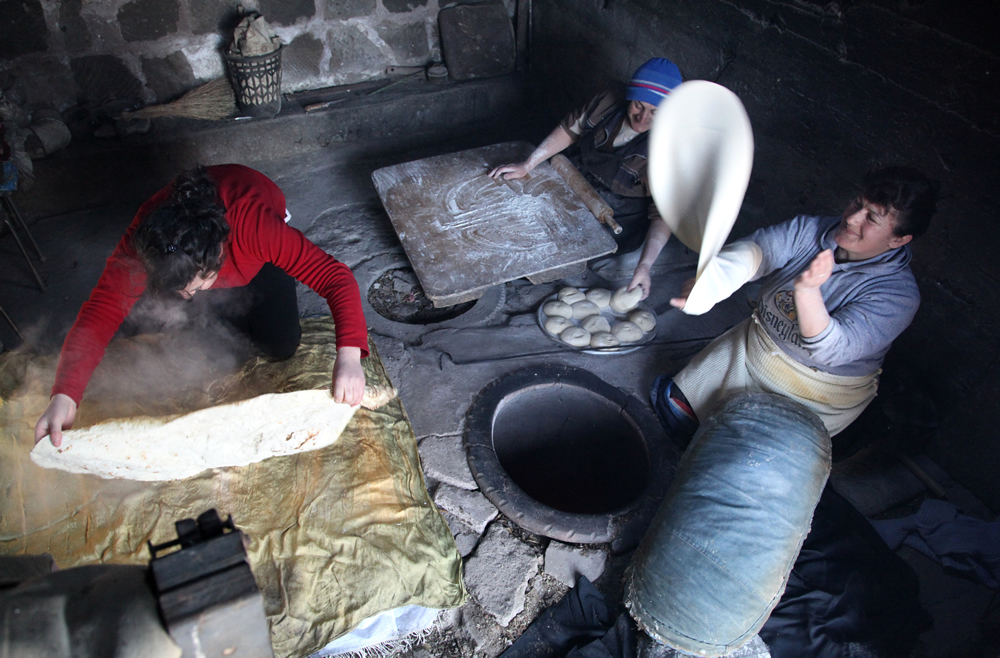 One key event will be held on 27th August at the medieval temple of Zvartnots, where attendees will be encouraged to take part in a range of traditional games from Armenia and of other nationalities and teach them to their children. The evening will then see the opening of a new exhibition at the newly renovated museum of Zvartnots Cathedral, with a performance by the Yerevan State Pantomime Theatre. Other events will particularly focus on the seven elements from Armenia inscribed UNESCO's List of Intangible Cultural Heritage. These include artistic performances such as music played on the duduk (Armenian oboe), kochari group dances traditionally performed at festive celebrations and family ceremonies, and epic storytelling and singing of one of the most important and encyclopaedic works of Armenian folklore, 'Daredevils of Sassoun'. Other domains to be explored include the preparation, meaning and appearance of traditional lavash bread, Armenian letter art and its cultural expressions, the symbolism and craftsmanship of Khachkars (cross-stones) and the annual three-day pilgrimage to St. Thaddeus Apostle Monastery.
More than 200 events are planned at over 100 venues including museums, libraries and other cultural centres. The events programme is coordinated by the Ministry of Education, Science, Culture and Sports at escs.am, on Facebook at @minESCSarm, Twitter at @minESCSarm and Instagram at @min.escs.arm. 
Find out more
Listings of what's on during this year's European Heritage Days are available on the EHD events page, with new events and projects being regularly added. Follow us on Facebook and Instagram for more news about the upcoming events happening across Europe from August to November.