Country profile
Croatia
Contact
Ms. Anuška DERANJA CRNOKIĆ
National Coordinator for Croatia
Overview
HERITAGE AND EDUCATION - LEARNING FOR LIFE!
This year's European Heritage Days in Croatia will be held in September and October at the time of great challenges caused by the COVID-19 pandemic. Heritage and Education – Learning for Life, as the main topic of this year's initiative, serves us as an incentive for further mobilisation of the society in the field of education in general, and in particular, in the segment of heritage and culture, which represents a valuable pledge for the future generations.
Heritage and education are woven into everything we do. They define our environment. A network of knowledge, tradition and skills makes a potential that offers creative solutions and a basis for creation of new ideas intended for a wide audience – children, young and elderly, vulnerable groups, local population and other.   
The possibilities of new technologies and the current situation caused by the COVID-19 pandemics motivated the organisers of the European Heritage Days to expand the programme with the abundant online content of various forms, like virtual exhibitions, online workshops and lectures using web applications, online educational content and promotions. It is a one more step towards a faster and easier access to information and knowledge about the culture and cultural heritage. The various content will emphasise the importance of a lasting interaction between the heritage and individuals in a creative and easily accessible way.
The initiative will include 16 forms of online content focusing on promotion of cultural heritage, over 60 various events in 23 places and around 40 restoration projects, either beginnings of huge projects, those that are already in progress or the presentations of completed works on the archaeological immovable and movable heritage.
It is necessary that we all act responsibly and comply with the safety recommendations for COVID-19 pandemic at this time of crisis. Therefore, we invite the interested audience to follow the news on web pages and social networks regarding the possible changes and delays in the event schedule. The information can also be obtained through the contacts provided by each individual organiser of the European Heritage Days in Croatia.
Find more information on: https://min-kulture.gov.hr/.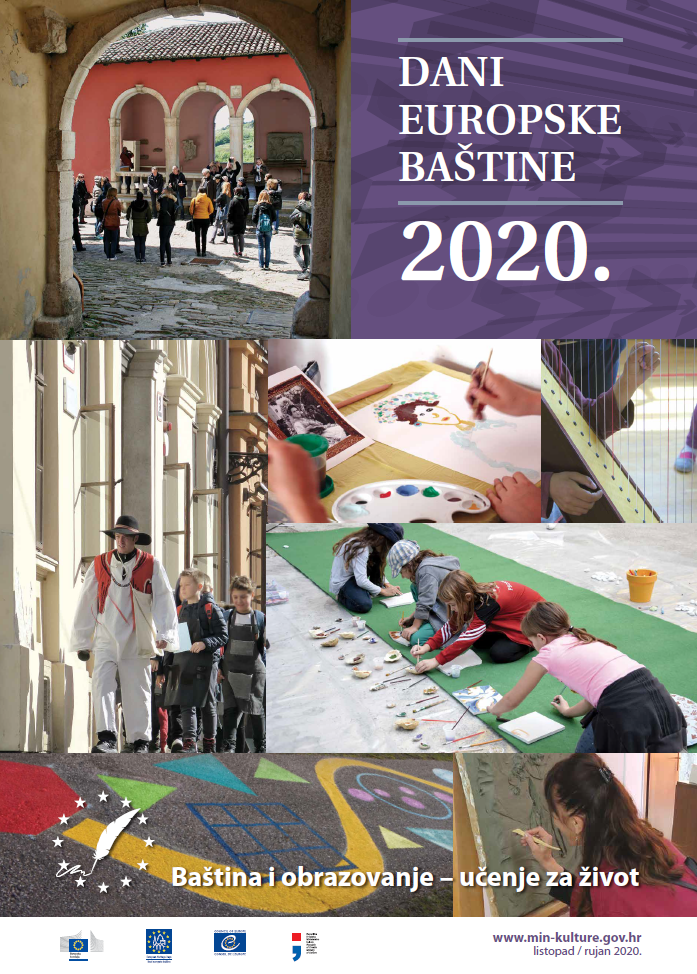 Additional information
Ms Anuška Deranja Crnokić

Division for the Protection of Cultural Heritage
Ministry of Culture
Runjaninova 2
HR - 10000 ZAGREB
CROATIA

+385 (1) 4866523
+385 (1) 4866680
www.min-kulture.hr