Country profile
Czech Republic
Overview

European Heritage Days -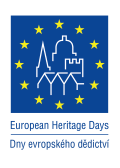 Dny evropského dědictví
Theme for 2022: Sustainable Heritage
Dates: 9 - 18 September 2022
2021 Theme:
Monuments for all - 
Památky pro všechny

Dates: 11-19 September
Dny evropského dědictví každoročně v měsíci září otevírají nejširší veřejnosti brány nejzajímavějších památek, budov, objektů a prostor, včetně těch, které jsou jinak zčásti nebo zcela nepřístupné. 

Every year in September, the European Heritage Days (EHD) open the gates of the most interesting monuments, buildings, structures and spaces to the general public, including those that are otherwise partially or completely inaccessible. 


For more information click here.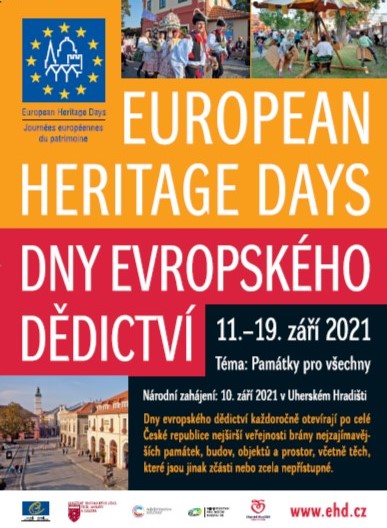 Additional information
Association of Historical Settlements in Bohemia, Moravia and Silesia
Opletalova 29
CZ - 110 01 PRAHA 1
CZECH REPUBLIC

+420 2 24213166
+420 2 24213166
www.ehd.cz