Country profile
Iceland
Overview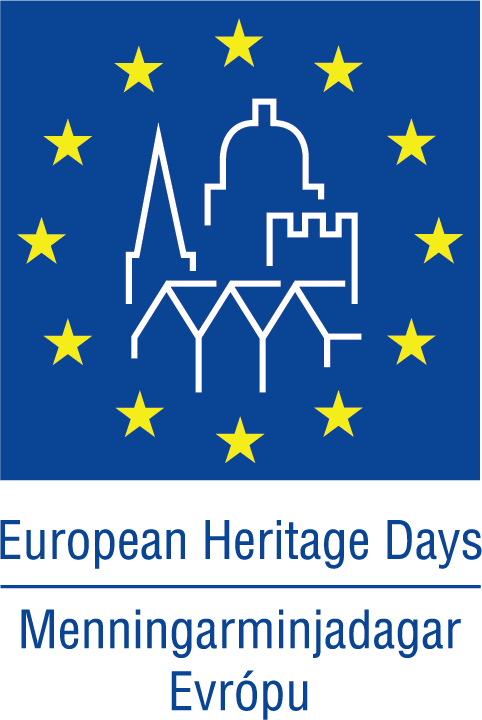 Theme for 2022: Sustainable Heritage
Theme for 2021: Allir með! (Heritage All-Inclusive!)
Dates: 30 August - 5 September
Þema menningarminjadaganna árið 2021 er "Heritage - All Inclusive" - "Allir með!"
Menningarminjadagarnir verða haldnir hátíðlegir á Íslandi vikuna 30. ágúst - 5. september.
Markmið menningarminjadaganna eru:
· Vitundarvakning á meðal íbúa Evrópu um þá auðlegð og þann menningarlega fjölbreytileika sem fyrirfinnst í Evrópu
· Skapa andrúmsloft þar sem hvatt er til aukins skilnings á hinum mikla menningarlega fjölbreytileika sem Evrópa býr yfir
· Vinna gegn rasisma og útlendingahatri og ýta undir umburðarlyndi í Evrópu - þvert á landamæri
· Fræða almenning og stjórnvöld um mikilvægi þess að vernda menningararfinn gegn nýjum hættum
· Bjóða Evrópu upp á að bregðast við þeim félagslegu, pólitísku og efnahagslegu breytingum sem hún stendur frammi fyrir.
Minjastofnun Íslands heldur utan um menningarminjadagana á Íslandi og er hægt að skrá viðburði á dagskrána eða óska eftir frekari upplýsingum með því að hafa samband á póstfang asta@minjastofnun.is

--------------------------------------------------
The theme of the 2021 European Heritage Days is "Heritage - All Inclusive!".
The European Heritage Days will be celebrated in Iceland during the week of August 30 - September 5.
The aims of the European Heritage Days are to:
· Raise awareness among Europe's people about the richness and cultural diversity of Europe
· Create an atmosphere that encourages greater understanding of Europe's great cultural diversity
· Fight against racism and xenophobia and promote tolerance in Europe - across borders
· Educate the public and the government about the importance of protecting cultural heritage from new dangers
· Offer Europe a response to the social, political and economic changes it is facing.
The Cultural Heritage Agency of Iceland manages the European Heritage Days in Iceland and you can register events on the programme or request further information by contacting the e-mail address asta@minjastofnun.is
Additional information

The Cultural Heritage Agency of Iceland

Suðurgata 39
IS - 101 REYKJAVIK
ICELAND

+354 570 13 10
+354 570 13 01
www.minjastofnun.is