Poland 11th-12th and 18th-19th
The theme of this year's European Heritage Days in Poland is "Tastes of Heritage". This slogan emphasizes the importance of the cultural richness of culinary traditions, which played a significant role in cultivating the customs of Poles and creating a community of families and friends feasting at the same table. "Tastes of Heritage" encourage to learn about the broadly understood culinary heritage: traditional regional products, recipes that reigned years ago on Polish tables and monuments of food processing. This year's edition of Europejskich Dni Dziedzictwa focuses not only on the material traces of craft traditions (e.g. facilities such as confectioneries, bakeries, candy factories), but also on intangible heritage (old Polish recipes and culinary customs).
The European Heritage Days have been celebrated in Poland for 29 years. Every year, the inauguration takes place in a different city, district or province. For 2021, the official opening of the festival has taken place in Kruszwica in the Kuyavian-Pomeranian Voivodeship. On September 11, 2021, Kruszwica became Polish capital of "Tastes of Heritage".  Culinary shows of chefs, tasting of regional dishes, presentations of rural housewives' clubs, workshops of old professions and sightseeing of monuments have been a highlight of the opening day. 
On 11-12 and 18-19 September 2021, hundreds of events are taking place throughout Poland as part of the European Heritage Days to share the knowledge about traditional cuisine, regional products, home and local processing, and - by popularizing places such as old breweries, bakeries or mills - they will show how the process of creating products based on old, traditional recipes was carried out.
All events can be found in the mobile application and on the website www.edd.nid.pl. 
Lithuania: 17th – 26th September
In Lithuania, European Heritage Days – Europos Paveldo Dienos – is taking part in the overall shared concept for the year with its 'Inclusive Heritage' theme. The programme is being coordinated by the Department of Cultural Heritage under the Ministry of Culture in collaboration with local communities, tourism information centres and cultural sites including museums and libraries, with aim of encouraging the wider public to get involved.
Around 300 events are planned, with the opening day including a look at the restoration of St. George the Martyr Church and the Maironis Lithuanian Museum of Literature, as well as a telling of the story of the bell at the Vytautas Great War Museum tower explaining its history and significance in Lithuania's independence. Digital lessons for school children created by Kaunas District Municipality will also continue this year, with virtual walks through Sitkunai radio station, Kaunas Fortress and the resort area of Kačerginę.
More info at: facebook.com/Europospaveldodienos
Latvia: 17th – 19th September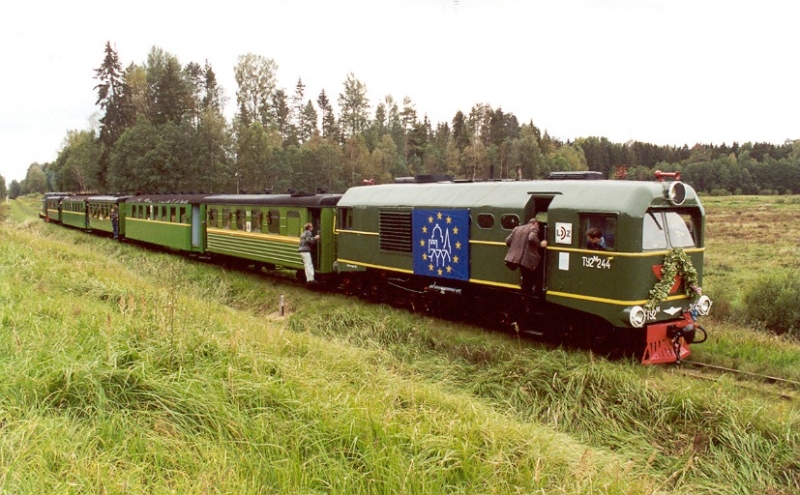 In Latavia, European Heritage Days – Eiropas Kultūras Mantojuma Dienas – are focusing on the European Year of Rail with a transport theme. More than 80 sites will be opening to show the development and impact of mobility and transport infrastructure on culture both past and present.
Events planned include a look at how mail was once delivered by horses in Straupe, an exhibition on 120 years of electric trams and public transport in Riga, while visitors to the Sēlija region can take a trip along the Daugava river towards Krustpils Castle. Additionally, historic railways stations will be opening across the country from Dobele to Eglaine and Sigulda to Vidzeme.
More info at: nkmp.gov.lv/lv/ekmd-2021
Hungary: 18th – 19th September
At the Cultural Heritage Days in Hungary - Kulturális Örökség Napjain – historic buildings, gardens and places which are not normally open to the public welcome visitors to enjoy the sites and learn about their history and the importance of their preservation for the future. The country's programme has been running since 1999, and this year's theme is 'Inside and Out' with over 400 venues, walks and events offering a mixture of indoor events and outdoor activities.
Highlighted events include a presentation and special tours showing the restoration of the Neo-Renaissance ceramics at Millennium House in Budapest, entry to the Színéma Gallery at Nemcsics Memorial House to learn about colour dynamics in art and architecture, and a walk around Békéscsaba to discover the holiday, relaxation and travel habits of the 19th century.
More info at: oroksegnapok.gov.hu
France: 18th – 19th September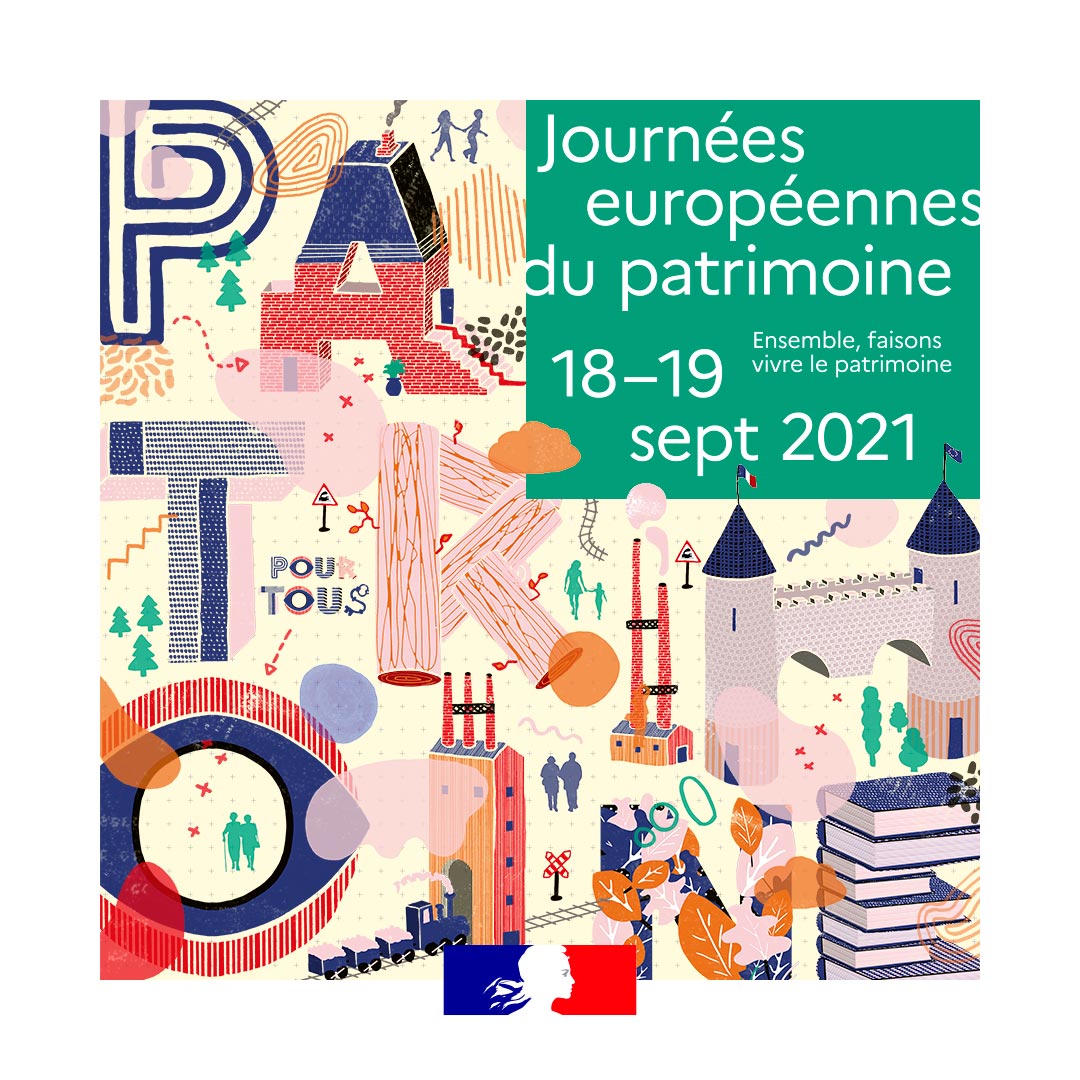 In France, the Journées Européennes du Patrimoine will be focusing on the overall theme 'Heritage for All' with a mix of in-person and online events, including a special 'Look Up!' day aimed at introducing school children to aspects of heritage protection and enhancement. The festivities this year will also be looking to celebrate the country's railway heritage as the European Year of Rail coincides with the 40th anniversary of the TGV – the intercity high speed rail service. These events will be particularly looking at the influence of rail on literature and the collective imagination.
'Look Up!' events will include a range of activities, from assisting archaeologists to behind-the-scenes tours of historic theatres. Other events include a digital behind-the-scenes tour of the SNCF de Bordeaux-Saint-Jean Station showing the history of the station over the past two centuries, a blindfolded guided tour of The Archaeological Museum of the Battle of Gergovia allowing participants to find the hidden meanings of its collection through a unique sensory experience, while a talk at the town hall in Sainte-Marie-aux-Mines will explain the origins and development of Amish history in the area.
More info at: journeesdupatrimoine.culture.gouv.fr
Andorra: 18th – 26th September
The Ministry of Culture and Sport which coordinates European Heritage Days in Andorra – Les Jornades Europees del Patrimoni – are supporting participation in their 'A Heritage for All' theme by encouraging residents to bring objects over 50 years old from home to make window displays in local shops. Bringing together social culture with commerce, the objects will be curated by theme, with items such as a family sewing machine being displayed in a haberdashery, or a mid-20th century radio receiver in a modern electronics store.
As well as the window displays, other activities planned include a concert of music from the era of the Casa Rossell performed by the National Classical Orchestra of Andorra, the inauguration of a new exhibition 'Abracadabra: Illusionism and Magic' in Cal Plandolit and openings of sacristies and installation showcases in churches across Andorra.
More info at: govern.ad/cultura
All events during this year's European Heritage Days or mentioned in this article may be subject to change or cancellation due to public health regulations. All participants should follow the Covid-19 guidelines and restrictions for their area and circumstances to allow everyone to enjoy events safely.