What is National Heritage Week?
Coordinated by the Heritage Council, National Heritage Week runs throughout Ireland and 'celebrates all things heritage'. The week aims to bring together cultural organisations and academics with communities and families as a way of demonstrating the value of natural, cultural and built heritage through building awareness or educational output and supporting conservation. Maximising community involvement and inclusivity are also key objectives for the programme.
Venues and attractions taking part in National Heritage Week events aim to offer something different to their usual year-round options, either for free, for a donation or at a discounted rate. Last year over 1,000 projects were involved, with digital options such as online talks, podcasts and social media campaigns proving popular across the past couple of years during the pandemic. This year, the programme will continue to showcase digital projects, but organisers have also announced that this year will see the full return of in-person events.
Sustainability and Biodiversity
As announced during the special pre-launch event at Nano Nagle Place, winner of the 2022 Council of Europe Museum Prize, this year's National Heritage Week is being inspired by the shared European Heritage Days theme, 'Sustainable Heritage'.
Activities across the country will focus, in particular, on cultural traditions, as well as on the promotion and conservation of biodiversity, with events looking at "engaging with heritage to create a more resilient world" and which address topics such as "how we can conserve our rich built, cultural and natural heritage in order to develop a more sustainable future", and asking "how can we connect with the skills and traditions of the past and pass them to the next generation?"
Speaking at the launch, the Minister of State for Heritage and Electoral Reform, Malcolm Noonan, said, "I'd like to encourage groups and organisations across the country to think about the nature-related events that they could run in their communities, and submit them for inclusion in the National Heritage Week programme. Our natural heritage is precious, and protecting and conserving it is something that everyone can take part in and enjoy". Types of events suggested by the '100 Event Ideas' brochure cover sustainability in the context of homes, families, worlds and communities.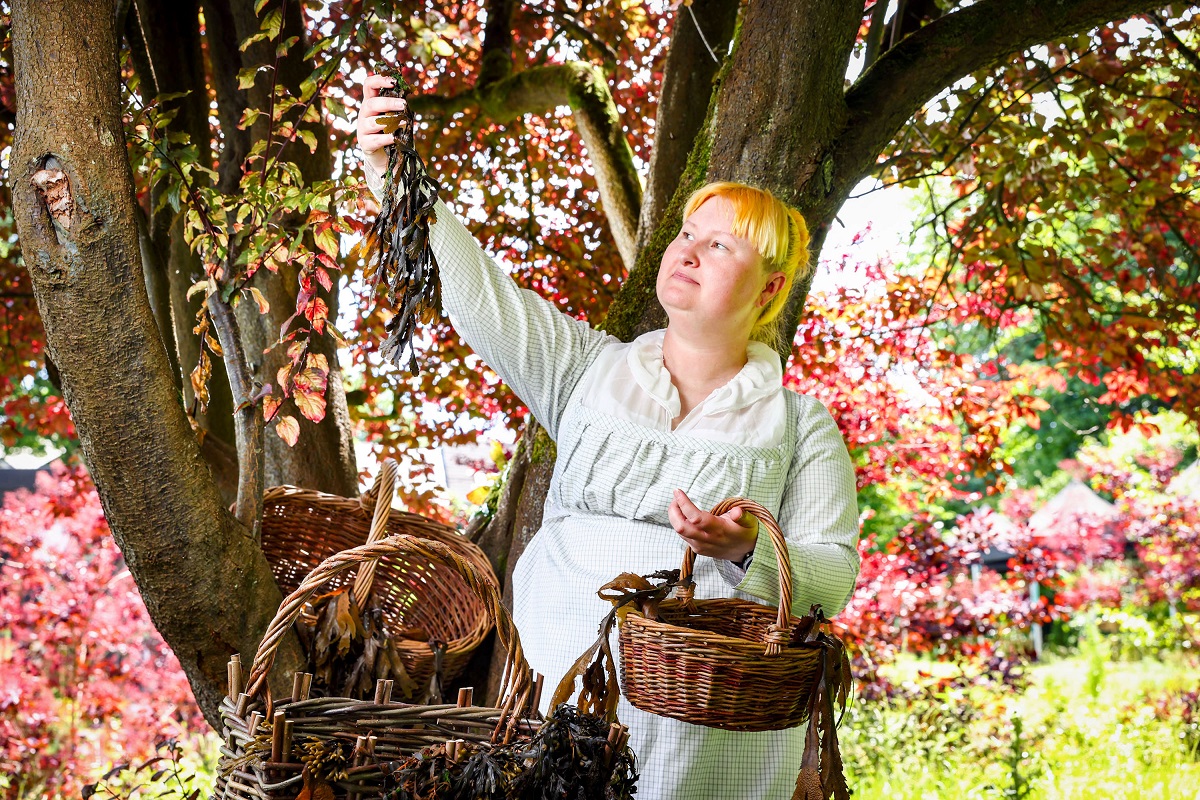 One of the key elements of National Heritage Week's sustainability theme looks at highlighting cultural traditions, such as using research about Irish history to create events shedding light on Irish society today. The theme will also explore the role of passing on crafts, skills and stories from one generation to the next within families and communities, as well as finding new audiences to share them with. Organisers are hoping to build on previous events demonstrating these concepts, such as the digitisation of images documenting the past 130 years of Jewish life in Ireland which was displayed by the Irish Jewish Museum in Dublin last year; demonstrations of traditional thatching techniques and discussions about how they are still used in Irish buildings at Bunratty Castle and Folk Park; and online workshops held by the National Folk Theatre of Ireland which taught Munnix dancing, an art form from Kerry which dates back to the 1700s.
Another aspect of this year's theme is biodiversity, and the importance of maintaining and promoting the variety of plant and animal life living locally as well as the conservation of native species, particularly within the context of climate change. A greater appreciation of the natural world also includes looking at natural landscapes, as well as sustainable farming practices and green spaces in cities. Inspiring events from previous programmes include a talk about the life cycles of eels by the Nore River Catchment Trust; a biodiversity walk about conservation work to protect the unique environment of the Hill of Howth by the Irish Uplands Forum; and a video by Bí URBAN which looked at developing nature-based solutions for biodiversity, drainage and access to nature in urban areas.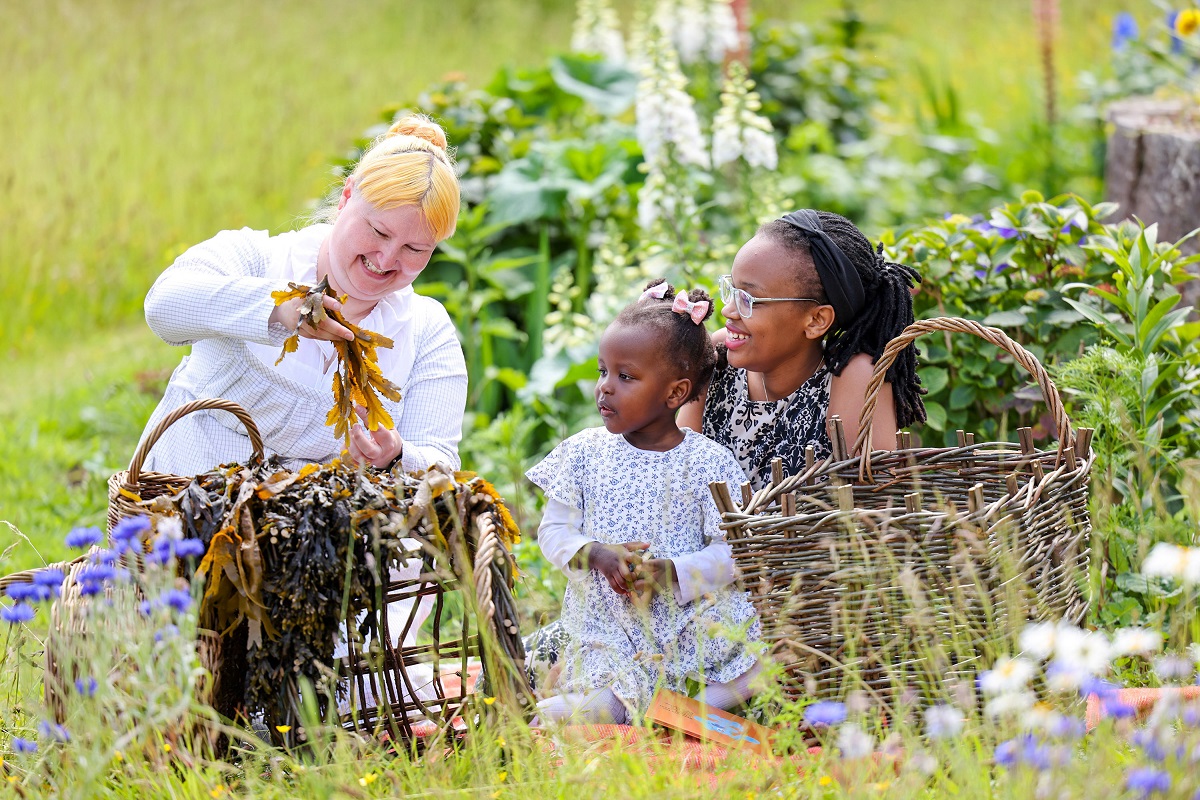 Special days for children and water heritage
Alongside the overall theme, National Heritage Week hosts two popular themed days each year; 'Wild Child Day' and 'Water Heritage Day'.
As the name suggests, Wild Child Day focuses on engaging with children. The day aims to get children to explore nature by encouraging families to head outdoors and either visit somewhere they've never been to before, or to look differently at a place they already know. Events are designed to be a fun way to learn about natural heritage and biodiversity with activities such as nature hunts, competitions, pond dipping and storytelling encouraged. This year, Wild Child Day will take place on Saturday 20th August and events already planned include a bug hunting adventure to make an insect inventory at Deerpark, Mount Merrion, music, dance and folklore activities based on the forests of County Wexford and interactive plant drawing sessions in Ballydehob.
The other themed day is Water Heritage Day, which takes place in partnership with the Local Authorities Water Programme. Events on this theme aim to celebrate the importance of water as part of natural heritage as well as a valuable resource for the future. Boat trips, riverside walks and talks about the biodiversity of marine life are all expected on Sunday 21st August.
Find out more
Listings of what's on during this year's National Heritage Week are available on the website heritageweek.ie, with new events and projects being regularly added in the run up to the week. National Heritage Week can also be followed on Twitter, Facebook and Instagram, or by signing up to the newsletter on their website.