Photo-credit: Heritage Open Days, Chris Lacey
Taking part from anywhere
One of the key aims of Heritage: All Inclusive is to encourage the sharing of diverse cultural heritage across all 50 countries which take part in European Heritage Days. With travel options still likely to be limited this year, and the financial costs of travel also a potential barrier in themselves, digital options are a helpful way to allow audiences to take part from anywhere.
International participation through digital engagement was an unexpected highlight of the programme last year. Hanna Hämäläinen, Planning Officer at Ministry of the Environment in Finland, said
"I'm sure that the event organizers have learned a lot this year (2020) and made a huge digital leap like all of us who have started working almost completely remotely. I think that these difficult times can be a start to truly international and flourishing EHD."
Breaking down barriers
Talks and tours are always popular European Heritage Days events, but their format is not always ideal for everyone. Digital versions can offer flexible options to allow audiences to tailor them to their requirements, such as displaying subtitles in a range of languages, or viewing a version with sign-language or audio-descriptions.
An example of increasing accessibility in this way is the Itinerario por Sevilla app, created by architecture students at the University of Seville between 2017-2019. This app combines not only virtual reality, augmented reality and spherical imagery, but uses accessible communications such as Easy Read functionality and symbols to encourage widespread use. Organisations supporting people with disabilities - such as Asociación Tal Como Eres - have used the app to hold virtual heritage walks and visits. A cross-border Erasmus+ project between schools in Spain and Italy has encouraged disabled young people to actively participate in the app's development.
Addressing physical accessibility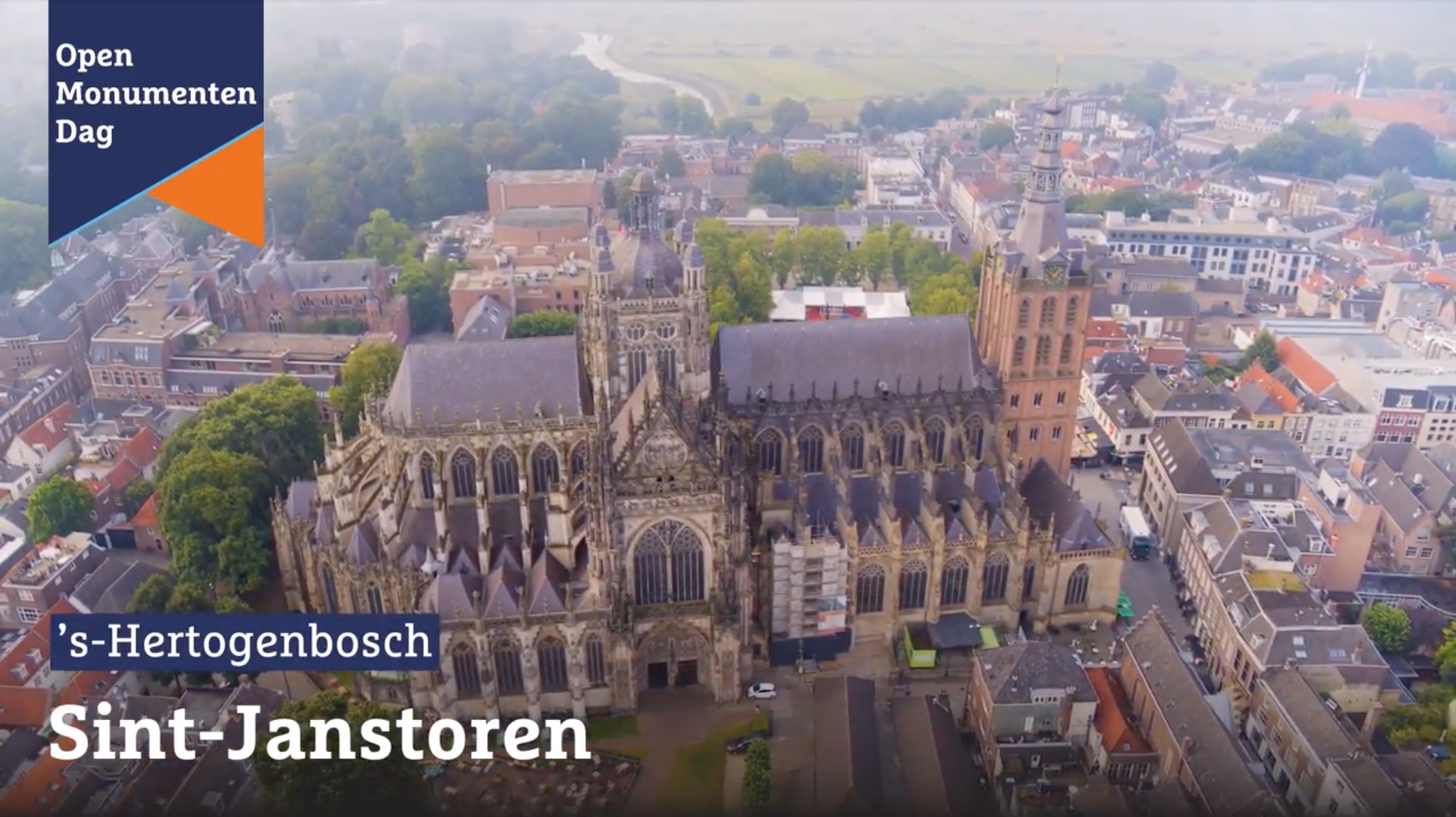 Physical access can also be a significant barrier to participation in events at heritage sites. Many historic buildings have steep steps, uneven floors and narrow passages, and while ramps and elevators can help improve this for modern use, these may not always be possible to implement. And of course, some fascinating historic parts of these buildings, such as towers or rooftops, may simply be unsafe or otherwise not possible for the general public to visit. Video tours and 360-degree panoramas can give an immersive experience, and take viewers on a journey through otherwise inaccessible areas.
An innovative use of digital technology to showcase historic buildings was seen last year in the Netherlands, where three municipalities joined up to create video guides of 12 important monuments. The Open Monumentendag tours were able to show all parts of the buildings, from the basement of Koninklijke Kentalis in Sint-Michielsgestel to the tower of the Sint-Jan, including drone footage giving spectacular aerial views.
Encouraging diverse participation
Working and engaging with diverse groups is at the heart of Heritage: All Inclusive. The flexibility of digital events can be a helpful platform to encourage this, as seen by last year's National Heritage Week in Ireland. The organisers put together a programme of 854 projects on their website – including online talks, videos, podcasts, and blogs – and found that "going digital has allowed project organisers to share their research with a much broader audience, while we also saw projects being developed that had a strong inter-generational participation - with younger generations assisting in the digitalisation of projects.
Promoting your events
Once you've created a great programme of digital events, you'll want to think about promoting them. Contacting news outlets with a press release can help get your message out to new audiences, while social media, email newsletters and website event calendars are all good options too. Why not try a 'countdown' to your events or creating 'trailer' videos with short snippets of what to expect? And, if you're a national programme coordinator, don't forget to stay in touch and submit your events to the European Heritage Days events calendar to help get your events seen by international audiences.
Find more tips and case studies for inclusive and accessible events and activities in the Inclusive Events Toolkit.