Photo credits: @beotura Instagram 
Serbia: September 15th – October 31st
In Serbia, Дани европске баштине will be exploring the shared Sustainable Heritage theme. The festival dates vary by municipality, but most take place from mid-September into October with a range of educational and tourist activities. This year, the launch events included a special exhibition to celebrate the 130th anniversary of the Belgrade Botanical Garden and an electric string quartet concert in Voždovac. Other events taking place include visits to the 'Crveni breg' mine in Avala, and a winter fair at the Gročanska bazaar showcasing foods such as jams, honey and fruit as well as local handicrafts including pottery.
Events  inspired by the Sustainable Heritage theme include a panel discussion about the 'importance of culture in a sustainable future' including a speaker from the 'Novi Sad – BiodiverCity' project at the Vladislav Petković Dis City Library, entry to multiple railway sites organised by Rail4V4+V to highlight the role rail has in sustainable tourism development, and workshops for children about built heritage showing the use of natural material and sustainable construction skills. A selection of events in Serbia are listed on the europeanheritagedays.com website, and more details can be found via local media.
Wales, UK: September
Taking place each September, Open Doors is a celebration of Wales' built heritage and is the country's largest heritage festival. Funded and organised by Cadw – the Welsh Government's historic environment service – local authorities, heritage organisations and private owners are also encouraged to open their doors and offer activities for free at both famous landmarks and lesser-known places. The programme encourages residents and visitors to explore sites throughout Wales and be inspired with a love of history and culture.
This year, more than 200 historic places are taking part, including guided tours of areas which are not normally open to the public such as the Barclodiad-y-Gawres Burial Chamber on Anglesey and the Old Lapidarium at St Davids Cathedral in Pembrokeshire. Cadw will be hosting a range of special tours and activities at 17 of its sites, while events will also take place at eight National Trust places including Bodnant Garden and Powis Castle. Other places taking part include the South Wales Police Heritage Centre which tells the story of policing from the Celts to the present day and Mostyn Gallery which curates contemporary art exhibitions. Listings of upcoming events can be found at cadw.gov.wales. 
Slovakia: September 1st – 30th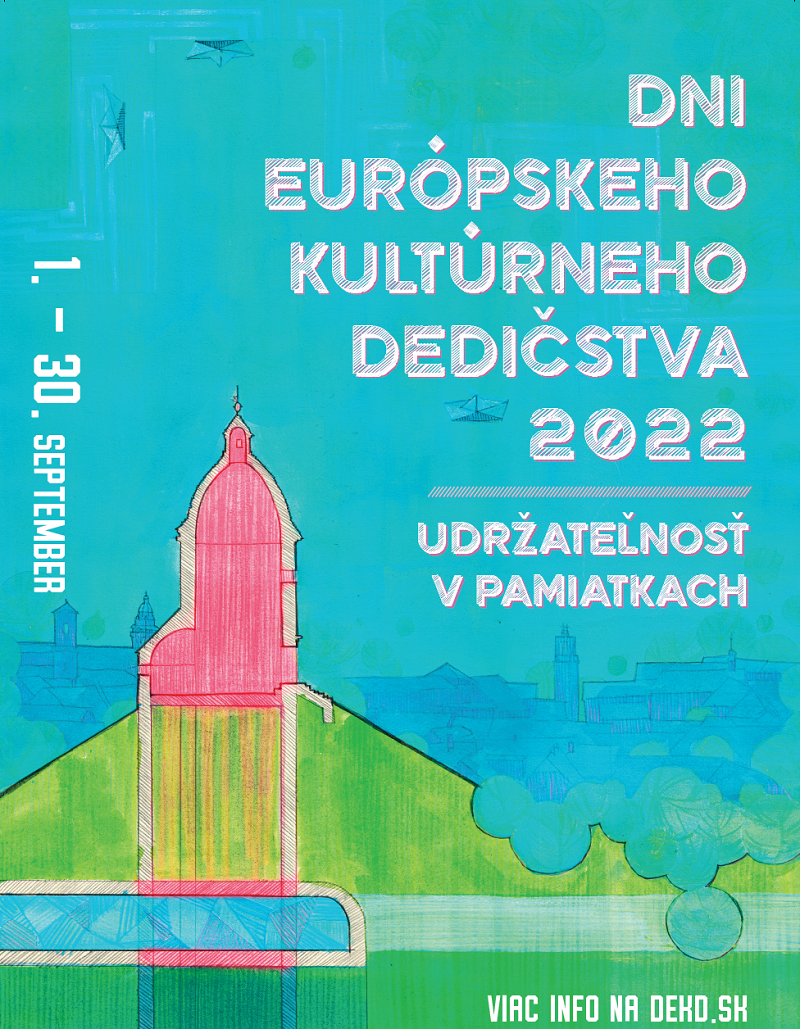 This year Dni európskeho kultúrneho dedičstva in Slovakia is taking part in the shared Sustainable Heritage theme with 'Sustainability in Monuments'. Both tangible and intangible elements of cultural and natural heritage are also included in the programme, from entry to historic buildings and places not normally open to the public to traditional artistic performances. Taking place throughout September, the programme is coordinated by the Association of Historical Towns and Municipalities of Slovakia and the civil association ICOMOS Slovakia.
More than 180 events are expected this year, with the opening ceremony taking place in Skalica with song and dance performances, historic children's games and a farmers' fair offering traditional cuisine. Other events include a talk about the strategic landscape and biodiversity management in Trnava, a cycle ride around Nitra to learn about the revitalisation of public spaces in the city, a clay festival to celebrate traditional ceramic crafts in Modra, and folk tale puppetry workshops for children in Rimavská Sobota. Upcoming activities and events can be found via an interactive map and listings at dekd.sk.
Croatia: September – October
The 'Sustainability of Cultural Heritage' theme for this year's Dani Europske Baštine in Croatia will be focusing on cultural heritage as an important aspect of a sustainable future. Events will be assessing changes which can be made to preserve the richness of cultural heritage throughout Europe for future generations, with a particular emphasis on community action. Visitors can learn about a variety of approaches, from sustainable tourism and natural heritage management to digitalisation and built heritage restoration and discover how research about traditional materials, technologies and practices can contribute to sustainable development.
Running throughout September and October, cultural, social, educational and scientific institutions and organisations have been encouraged to take part to share their knowledge and experience. There will be a mix of in-person and online activities, with events for all ages. Visitors can expect a range of lectures, guided tours, presentations, exhibitions and workshops, including opera and lace festivals, traditional pottery workshops and events explaining archival record restoration and digitalisation. More information about upcoming events can be found at min-kulture.gov/hr.
Luxembourg: September 23rd – October 2nd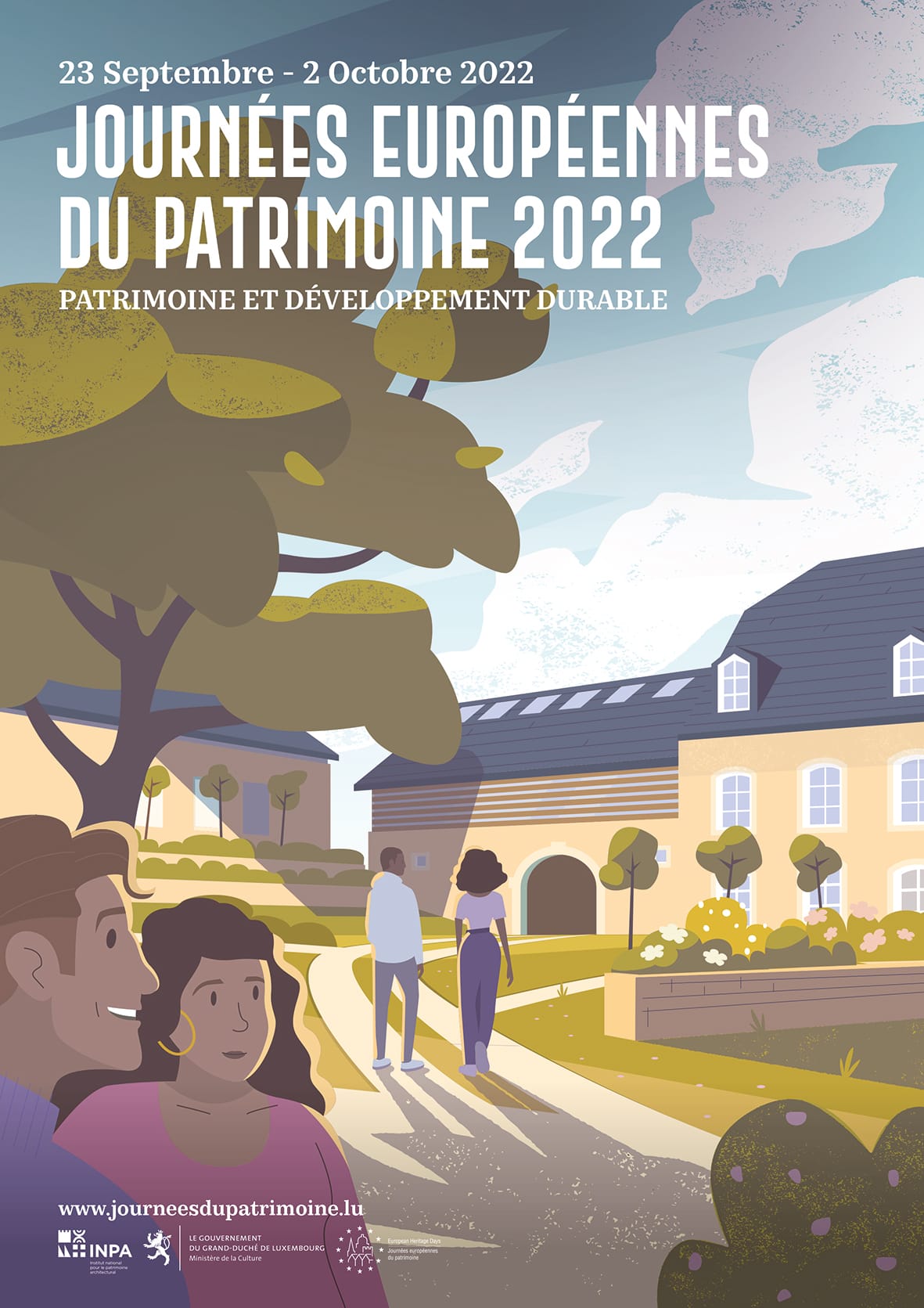 This year's Journées européennes du Patrimoine in Luxembourg will focus on 'Heritage and Sustainable Development' by emphasizing how the conservation and enhancement of heritage can contribute to building a more sustainable and resilient future. The organisers aim to bring together a diverse audience and raise awareness amongst the public of the link between cultural heritage and sustainability through practices such as sustainable tourism, renovation of existing historic buildings and digitalisation.
A programme of around 35 events is planned in the country across 10 days. Talks, guided tours and music performances will all feature, as well as interactive events such as a photography walk and basket weaving workshops. The Heritage and Sustainable Development theme will be explored through events such as a conference about the cultural value of allotments as city gardens, a talk by a restoration expert about the conservation of medieval church frescoes, and a workshop to make soap using natural ingredients. More information about all the events taking part can be found online or via a downloadable brochure at journeesdupatrimoine.lu.
Slovenia: September 24th – October 8th
Dnevi evropske kulturne dediščine in Slovenia has been taking part in European Heritage days since 1991 and is coordinated by the Institute for the Protection of Cultural Heritage of Slovenia. This year, the programme will take inspiration from the shared theme of Sustainable Heritage and aims to particularly emphasise the actions which can be taken to preserve the diversity and variety of cultural heritage into the future. The country's theme will also be highlighting the role of individuals, families and communities in creating connections and passing down traditions and knowledge.
Organised in collaboration with around 500 organisations and thousands of individuals, a programme of over 350 events is taking place this year across 150 venues. The events will showcase a variety of Sustainable Heritage topics, from using traditional materials like straw, environmentally friendly gardening practices such as composting, and performances of traditional folk singing. There will also be many events to encourage children to get involved, from designing exhibitions and presentations based on research trips to cultural heritage sites to creating wildlife havens in school grounds. Event listings  can be  found online at zvkds.si/sl/dekd/dekd-tkd.
All events during this year's European Heritage Days or mentioned in this article may be subject to change or cancellation due to public health regulations. All participants should follow any Covid-19 guidelines and restrictions for their area and circumstances to allow everyone to enjoy events safely.