Many more programmes will be starting soon; here's an overview of what is taking place this weekend and what visitors can expect.
Andorra, 16th – 25th September
Jornades Europees del Patrimoni in Andorra started last week and will continue until 25th September. Inspired by this year's Sustainable Heritage theme, events will cover the richness and diversity of both cultural and natural heritage, from historic buildings to outside spaces and wildlife in the context of climate change and environmental issues. Events will also particularly focus on demonstrating the importance of reducing resource consumption and energy use, with experts on hand to explain projects from the perspective of research, management and conservation.
Run by the Department of Cultural Heritage, the programme has been put together to encourage visitors to try new activities and experiences. Events include a family-friendly workshop to learn how to make a butterfly garden, opportunities to see the conservation work undertaken at historic buildings, and a guided tour from archaeologists about past human interactions with the mountainous landscape. More information and the list of events can be found online at cultura.ad.
Portugal, 23rd – 25th September
T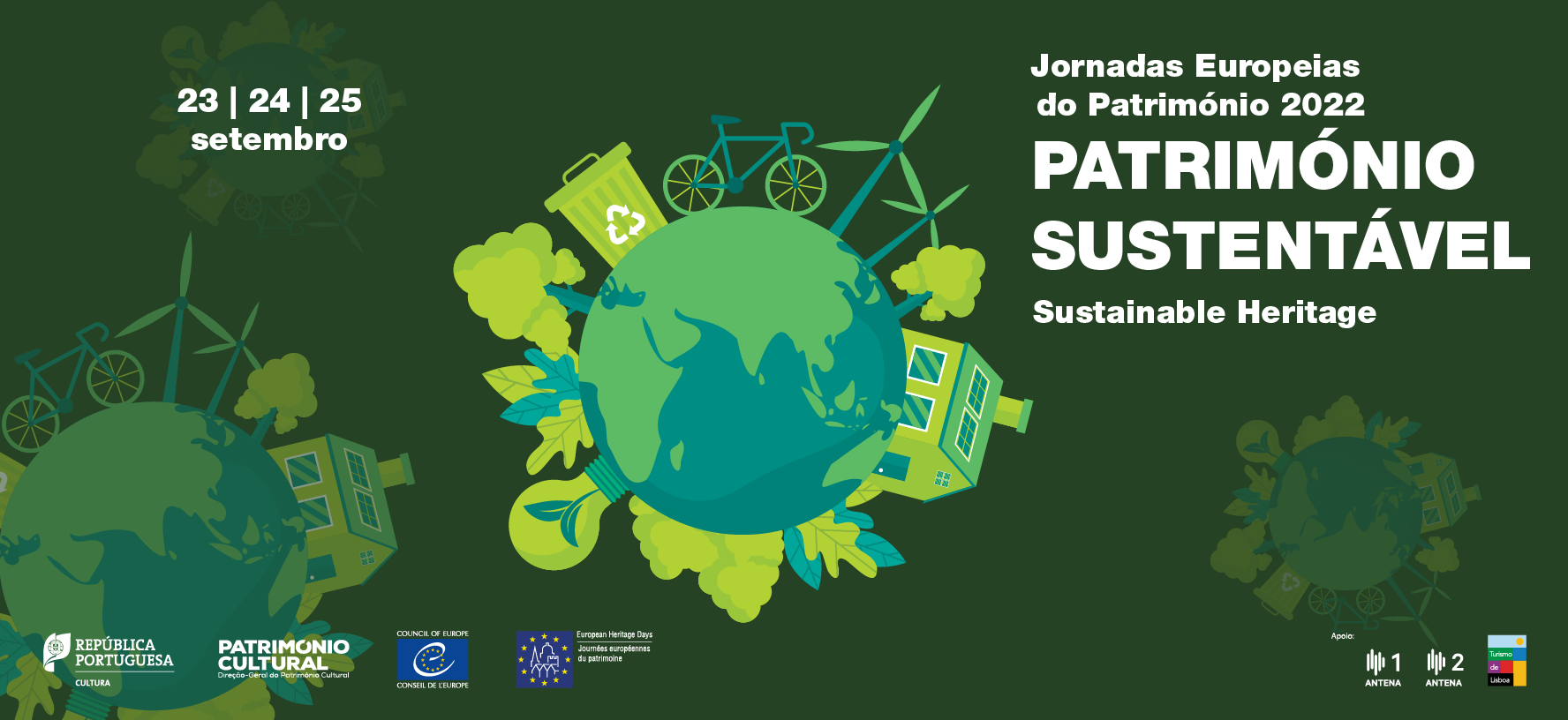 he Sustainable Heritage theme for Jornadas Europeias do Património in Portugal will be focussing on the role of active communities and the heritage sector in contributing to a sustainable and resilient future. Events exploring the theme will additionally be looking at the measures needed to protect the diversity of cultural heritage in the context of climate change. Sustainable tourism and resource consumption are also issues which will be explored from the perspective of safeguarding built heritage, the arts, the natural landscape and biodiversity.
The festivities are coordinated by the Directorate-General for Cultural Heritage, and DGPC museums, palaces and monuments will offer free entry for JEP events and visitors on certain dates. Other organisations will also be taking part, such Infraestruturas de Portugal which will be hosting guided tours, visits and activities at various railway stations and sites throughout the country. Up-to-date listings of the events programme can be found online via patrimoniocultural.gov.pt.
Greece, 23rd – 25th September
The theme for this year's Ευρωπαϊκές ημέρες πολιτιστικής κληρονομιάς in Greece is 'Sustainable Heritage - preserving the past for future generations'. Events will be looking at both tangible and intangible aspects of heritage and aim to particularly highlight and encourage the appreciation of restoration techniques using original and sustainable materials and the continuity of traditions and skills. The theme will also look at how historic places, buildings and biodiverse environments can be enjoyed by current and future generations by explaining past actions and current practices as well as showcasing new technologies and digitalisation as tools for future preservation.
Events in Greece are coordinated by the Hellenic Ministry of Culture and Sports and are taking place between 23rd – 25th September. The programme offers special access to historic sites and venues, including free entry to all state archaeological sites, museums and monuments on the Saturday and Sunday. Sustainable Heritage themed events include a creative look at recycling practices throughout history at the Museum of Byzantine Culture and a workshop to repair broken toys using inspiration from the collections at the Hellenic Children's Museum. There will also be a range of online events, including live streaming, talks, guided tours and social media content such as a series of posts looking at the birds and animals found in the archaeological sites and museum exhibits in Delphi. More information about the plans can be found at culture.gov.gr.
Italy, 24th – 25th September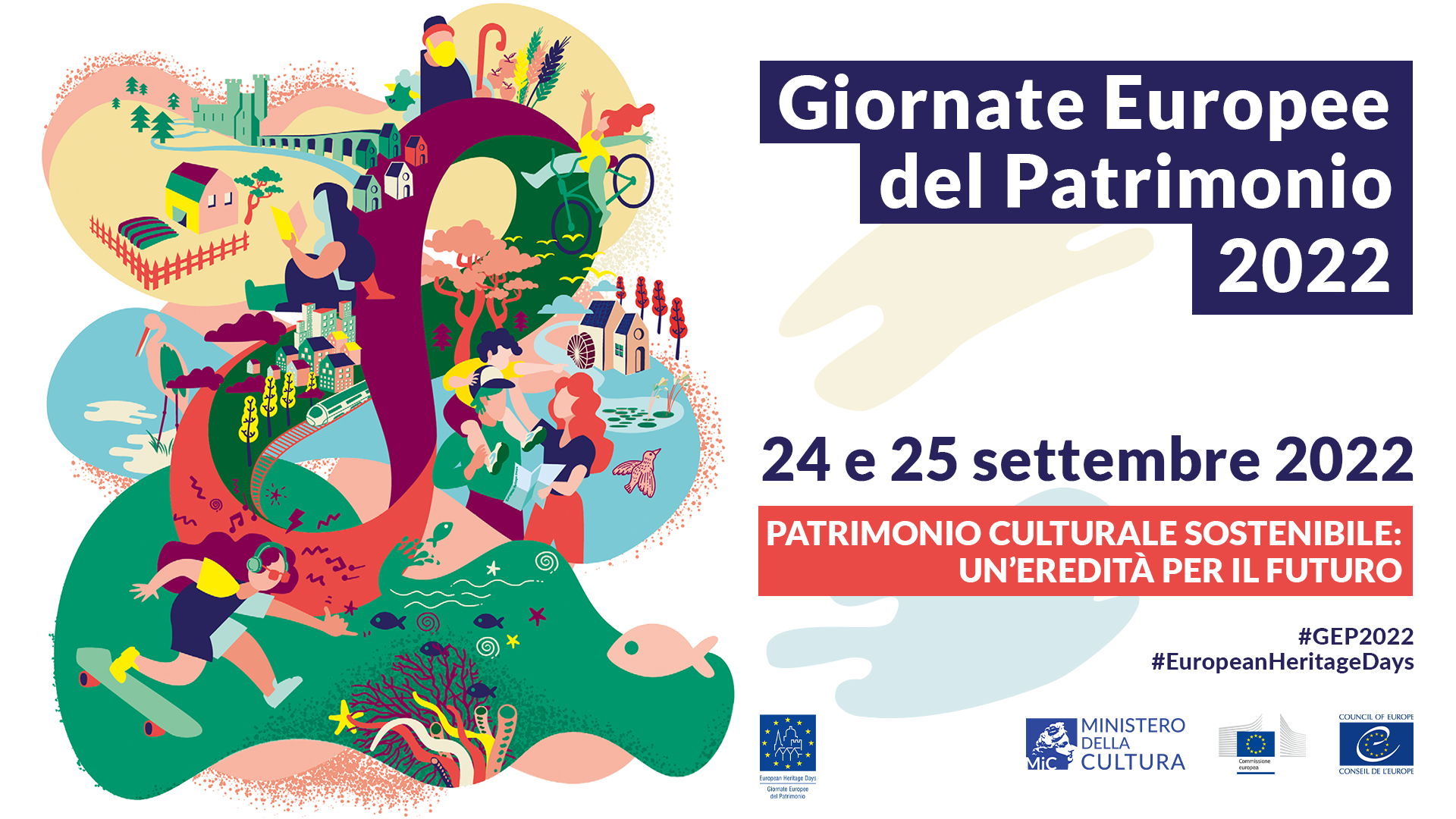 Giornate Europee del Patrimonio in Italy will be taking part in the Sustainable Heritage theme with the motto 'Patrimonio culturale sostenibile: un'eredità per il futuro'. Events will be considering sustainable management of cultural and natural heritage assets from environmental, social and economic perspectives, and creating activities highlighting aspects such as conservation work and passing on traditional knowledge and practices. Venues are also being encouraged to look at and promote their processes from a sustainability perspective, such as recycling waste, sourcing renewable or reusable materials, providing low-emission visitor transport facilities and encouraging biodiversity in outdoor spaces.
The festival in Italy will take place over the weekend of the 24th – 25th and is being coordinated by the Italian Ministry of Culture alongside both government and private museums, galleries and other varied sites. Over a thousand events are planned at both famous and lesser-known venues throughout the two days. There will also be special evening events on the Saturday, including the opening of normally closed areas of one of Italy's largest palaces, the San Michele Complex in Rome, accompanied by music and artistic performances and food and drink tastings. Details of the events can be found on the website cultura.gov.it/GEP2022 and followed on social media using #GEP2022.
Monaco, 25th September
Events for Journée Européenne du Patrimoine in Monaco will be based on the Sustainable Heritage theme, 'Patrimoine Durable'. This is the 27th year of events in Monaco and is being run by the Department of Cultural Affairs. Venues taking part include a range of sites involved in cultural and natural sustainability such as a waste recovery plant and gardens, as well as a variety of museums and historic buildings demonstrating other aspects of the theme. Transport information provided for visitors includes options for free busses, a map of e-assisted bicycle stations and links to the 'Citymapper' app which shows walking and public transport routes to encourage eco-responsible travel to and from the events.  
This year's plans include around 50 places available either for free entry or at a reduced rate. Amongst the events taking part is a display in the Princess Grace Rose Garden about sustainable practices to reduce carbon emissions, guided tours on the topic of Sustainable Heritage in the context of the sea at the Oceanographic Museum and family-friendly vegetable garden workshops at the Prince Albert II of Monaco Foundation. Event listings and a downloadable brochure can be found online at journeepatrimoinemonaco.com.
Austria, 25th September
Tag Des Denkmals in Austria is a special day of events across the country, this year taking place on 25th September. This year's theme will be exploring a significant aspect of Sustainable Heritage through the motto 'monument ahead: monument protection = climate protection'. The theme looks at how conserving historic buildings can be a complimentary action to tackling climate change, such as by demonstrating the ecological benefits of traditional materials and repurposing of existing structures. Other topics being explored will include the solutions being found to enable older construction to be updated to meet modern needs and energy requirements, as well as the role of historic buildings in shaping cities and communities and how they can continue to do so as part of a shared future. The organisers hope the events will provide inspiration to visitors and encourage conversation and discussion about the issues portrayed.
The events are being coordinated by the Federal Monuments Office in collaboration with property owners. Around 280 historic places are expected to take part by offering free admission, including places which are otherwise not open to the public. This year, the event programme is only available in digital form, including both an interactive map and listings by state on the website tagdesdenkmals.at, and activities can also be followed on social media via the hashtag #tdd2022.
But that's not all! Events are continuing in many other countries this weekend, and you can catch up with their progress on our social media channels.
All events during this year's European Heritage Days or mentioned in this article may be subject to change or cancellation due to public health regulations. All participants should follow any Covid-19 guidelines and restrictions for their area and circumstances to allow everyone to enjoy events safely.