Iceland: 30th August – 5th September
Cultural Heritage Days in Iceland – Menningarminjadagarnir – are taking part in the shared Heritage: All Inclusive theme through 'With Everyone!' - Allir með! Iceland's participation is designed to reinforce the principles of European Heritage Days; raising awareness of the diverse cultures of Europe, promoting tolerance and understanding across borders and cultures, and educating the public about the importance of protecting cultural heritage.
Events will be open to everyone and free of charge! Those planned include a guided tour of a new exhibition on the postal service in Iceland from 1782 – 1930, a talk and tour about archaeology, settlement patterns and marine resources in Strandir and an exhibition of driftwood and its potential for reuse and as an introduction to Icelandic culture for newer residents in Húnaþing vestra.
Find out more: www.minjastofnun.is
Slovakia: 1st – 30th September
European Heritage Days in Slovakia – Dni európskeho kultúrneho dedičstva (DEKD) – is celebrating Heritage for All with its Dedičstvo pre všetkých theme. Events are being held across the month of September, with the opening ceremony planned for the 9th in Spišský Podhrad.
Over 180 events are expected, including a choral concert in the Church of St. James (Franciscan) in Trnava, an exhibition on the history of clothing from the collection of the Ponitrian Museum in Nitra, guided after-dark evening tours of Rosenfeld Palace in Žilina with interactive tasks and mystery challenges, and special access to behind-the-scenes storage areas of rare prints and graphic works held at the East Slovak Museum in Košice.
Find out more: dekd.sk
Wales, UK: 1st – 30th September
Open Doors in Wales is expecting thousands of visitors to its events, including at some places which are not normally open to the public! This year, Cadw – the Welsh Government's historic environment service – will be supporting the programme with a celebration of their varied sites, including expert tours and special access to behind-the-scenes areas. There is an additional focus this year on the health benefits of being outside and outdoor activities to coincide with Visit Wales' 'Year of Outdoors'.
Around 100 events are planned, including a visit to learn about new uses for Wales' only hot spring in Taff's Well Park, the chance to see a variety of wildlife with the whole family at RSPB Conwy Nature Reserve in Conwy and opportunities for exclusive access to parts of the Grade II Market Arcade in Newport during its renovation.
Find out more: cadw.gov.wales/visit/whats-on/open-doors
Scotland, UK: weekends of 4th – 26th September
In Scotland, organisers of the 32nd Doors Open Days have announced 'Doors Reopen', to celebrate in-person events being reintroduced after a purely digital programme last year. Director of Scottish Civic Trust, Doors Open Days national coordinator, Dr Susan O'Connor, says, "we're particularly excited to welcome visitors back into buildings for in-person events so we can all reconnect with our neighbours and local places."
Different areas across the country will be taking part on different weekends, with events including entry to the Baroque 18th century House of Dun in Angus to see the newly refurbished courtyard which is now home to the Angus Folk Collection, guided tours of the Victorian Arlington Baths Club in Glasgow, and a special walk in Fife to uncover the area's history in the flax and linen industries.
Find out more: doorsopendays.org.uk
Northern Ireland, UK: 6th – 12th September
European Heritage Open Days in Northern Ireland is taking part in the shared theme with 'Inclusion – Exploring our Hidden History Together'. "The week-long online event will include virtual visits to sites and properties, guided tours and a host of online lectures and talks whilst the physical events will see properties open their doors to the public with a number hosting lectures, talks, tours and special events", say the organisers.
70 online events are planned as well as over 220 properties opening for free on the weekend, including The Ulster American Folk Park in Tyrone which tells the story of emigration from Ulster to the New World during the 18th and 19th centuries, guided tours of Cultra Manor in Down led by the National Museums NI's Chief Librarian, and tours, heritage craft exhibitions, biodiversity and genealogy workshops at Belfast City Cemetery.
Find out more: communities-ni.gov.uk/articles/european-heritage-open-days
England, UK: 10th – 19th September
This year's theme for Heritage Open Days in England is Edible England. Coordinators are planning an interesting programme saying, "from woodland foraging to factory floor, forgotten recipes to regional delicacies, the HODs festival community will explore the past, present, and future of England's culinary heritage and culture."
Over 3,700 events are planned, with a mixture of digital and in-person options. From making gingerbread in Lancashire, creating food from the archives using historic recipes from the Berkshire Records at home, to allotments tours across the country, the theme promises to be a recipe for discovery!
Find out more: heritageopendays.org.uk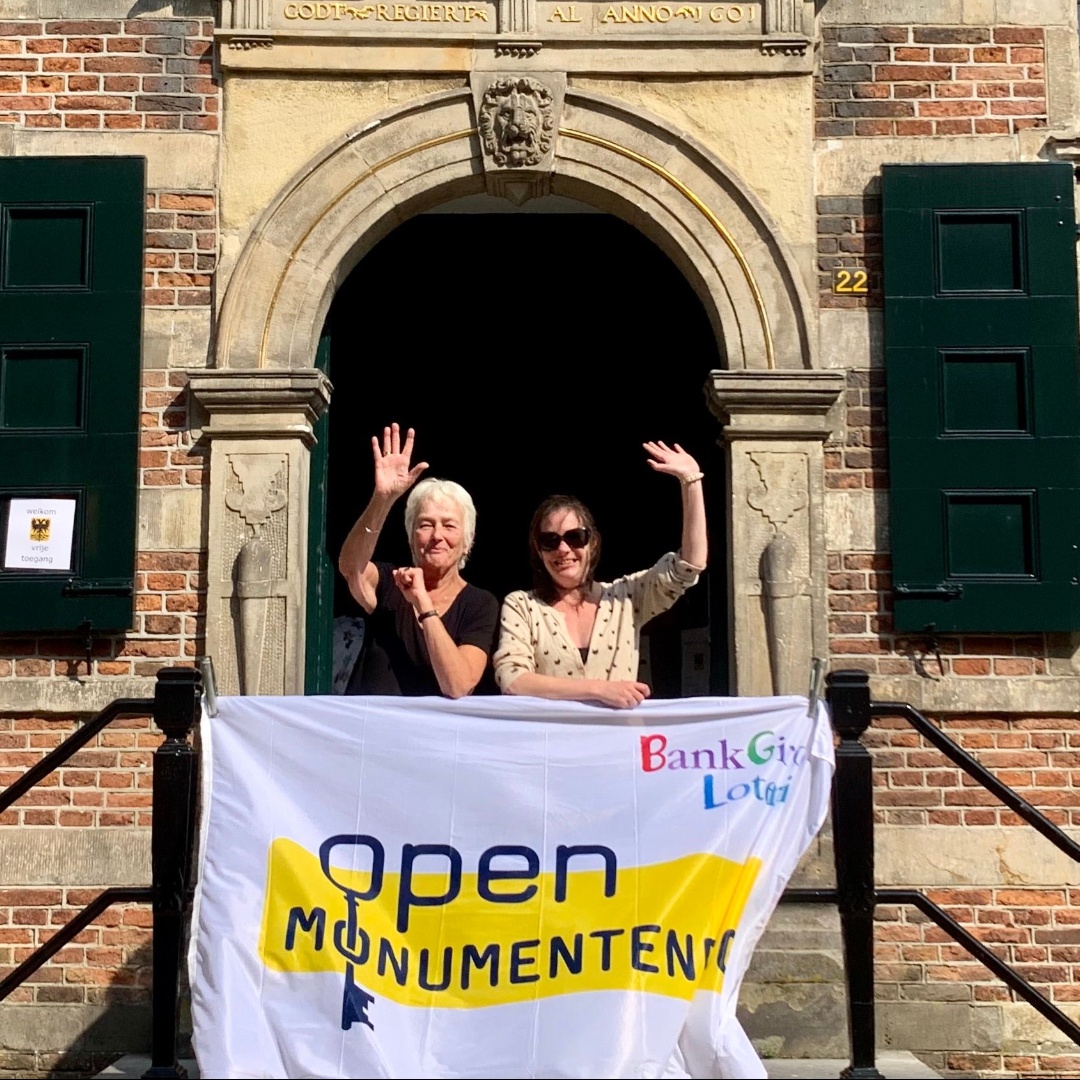 Netherlands: 11th – 12th September
Open Monument Day in the Netherlands – Open Monumentendag – has been inspired by the shared Heritage: All Inclusive theme for its 'My Monument is Your Monument' theme. The festivities will be aiming reach the widest possible audience, with events encouraged to think about concepts including journeys, religion and equality. A cross-border partnership with two Belgian municipalities is further aiming to bring a message of inclusion and collaboration.
This year, a mixed programme of over 3,700 digital and in-person events are planned, with a particular focus on inclusion leading to over 1,200 wheelchair accessible events, and 600 including activities for children. One of the on-site events is a talk about the history and architecture of the Bio Vakantieoord - a holiday park for families with children with disabilities in Arnhem, while online events will include a 360 degree tour in the mill De Ooievaar where participants can zoom in on the windmill blades and enjoy the beautiful view over the surrounding farmlands.
Find out more: openmonumentendag.nl
Spain: 1st September – 30th November
In Spain, a variety of festivals across the country are taking place, with the first launching at the beginning of September in the Gipuzkoa province of Basque Country under the shared Heritage: All Inclusive theme - guztion ondarea, guztiok part! The events will focus on encouraging more people than ever to take part by including stories from traditionally under-represented groups, reducing physical barriers and looking at how events can reach diverse audiences.
The calendar of events will stretch across two months, with places like libraries, archives, museums, theatres and other venues - including some not normally open to the public - expected to present a variety of events from talks and shows, to tours and excursions. Sensory experiences are also encouraged with musical performances, food tasting events and tactile workshops all suggested as inspiration for organisers.
Find out more: gipuzkoa.eus/es/web/kultura/patrimonio/proyectos/jornadas/europeas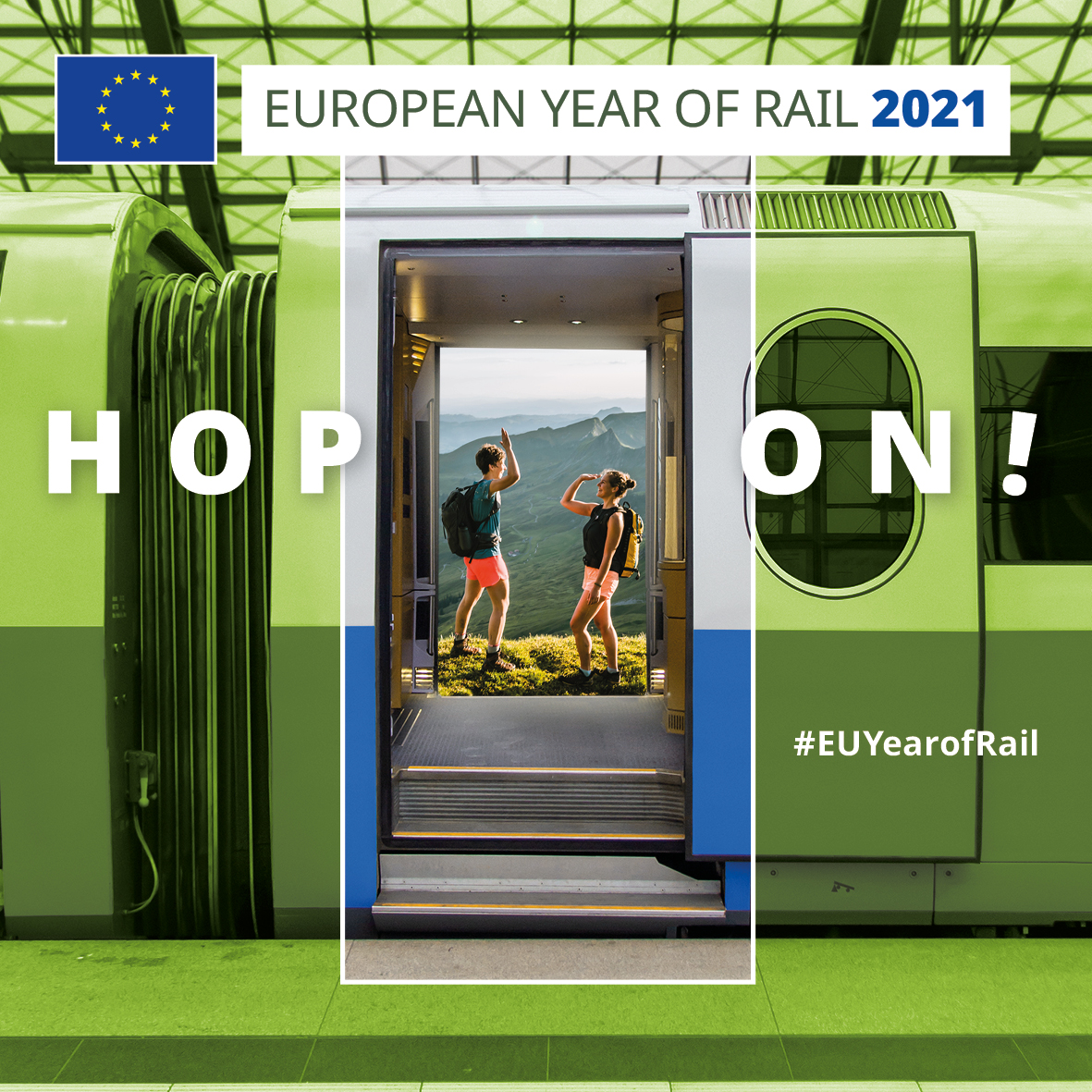 European Year of Rail: 2021
2021 has been announced as the European Year of Rail. This year-long project is looking to highlight the sustainability, innovation and safety benefits of travelling by train through activities explore the different cultural, economic and environmental aspects of rail.
Events are running through the year, and in September include a day of debates, public workshops and exhibitions aimed at promoting the establishment of better railway connections to Andorra, a special programme of documentary film screenings on the theme of trains and railways as symbols of connecting people throughout Europe at the History Film Festival in Croatia, and illumination of railway stations in Berlin.
The European Year of Rail has also been the inspiration for European Heritage Days in Latvia - Eiropas kultūras mantojuma dienas - where the theme this year is dedicated to transport. Coordinators have been encouraging events looking at a huge range of transport venues and topics, from ancient bridges to lighthouses and vehicle collections. For railways in particular, the focus will be on the history of city development around key routes, how we can repurpose abandoned infrastructure, and how we can protect historic systems still in modern use.
Find out more: europa.eu/year-of-rail/events and nkmp.gov.lv/lv/ekmd-2021
All events during this year's European Heritage Days or mentioned in this article may be subject to change or cancellation due to public health regulations. All participants should follow the Covid-19 guidelines and restrictions for their area and circumstances to allow everyone to enjoy events safely.