Oral history is another way of reframing how we see history. It challenges who we think of as an expert, and gives voices to people and places that are involved in an event, a time period, or are simply living. Oral histories give us window into how people have experienced a wide variety of aspects of life, work, and culture, , offering insights into memory, identity and experience. Many projects and activities that have been run throughout the years have included elements of oral history.
One thing that oral history projects do very well is enable the sharing of voices that are often marginalised or forgotten. One such project, Specially Unknown, funded by the European Union's Asylum, Migration and Integration Fund, is about collecting stories from  refugees about  their journey to and life in Europe.  The project explores  what they add to cultural life, heritage and society in four European cities, Antwerp, Bochum Paris and Turin. They were video recorded between spring 2018 and winter 2019, with the aim of supporting people to include life stories of refugees in cultural heritage, production and policies in organisations and cities.
Words by Light, one of the European Heritage Days Stories from 2019, is an oral recovery memory project that sees voices being added to photographs in the archives of the Puerto de Sagunto Company Town in Spain. Some of the participants are in the photo, others are descendants, but all have something to say. The organisers Sonia Garcés Romero and Vic Pereiró say that 'An essential element of this kind of projects is the participation, since the story narrated by its own protagonists takes us away from the methods of historical analysis and values ​​the experience narrated in the first person.'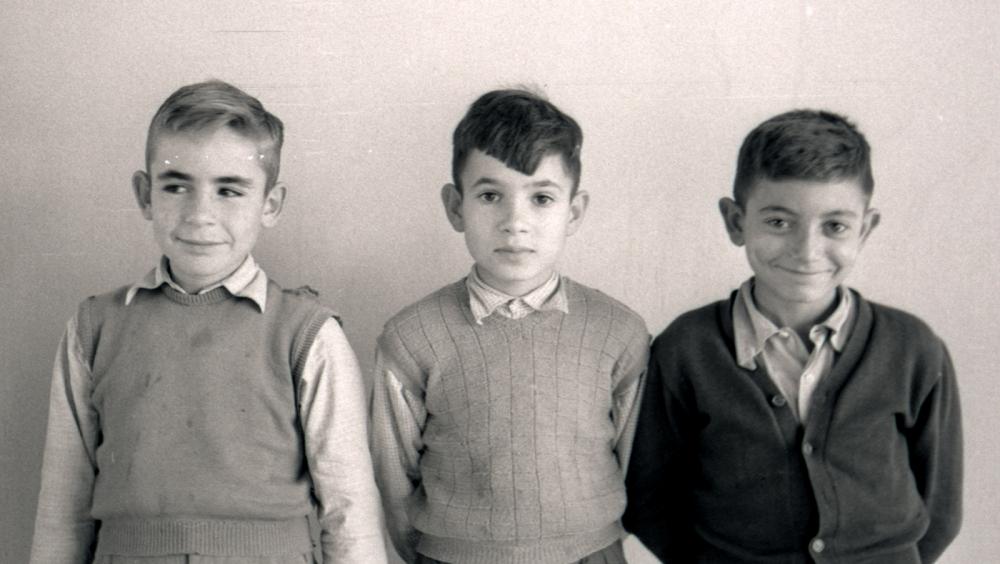 Oral history provides individuals with an opportunity to talk about things that traditional histories may have overlooked as trivial or unimportant – and recognise their value.
In 2018, as a European Heritage Days Stories grantee, The Little Museum in Dublin began filming visitors, asking them to recount stories of their time in the city, beginning each tale with "I remember". Their goal was to cultivate a sense of shared community and connection through the telling of stories. Going beyond the value of simply keeping record, it was a way to bring people together.
As a result of the Call for European Heritage Days Stories in 2018,  children in villages in Kvinnherad, Norway connected with grandparents through short films to see how Norway has changed over the last 50-60 years – often significantly. As well as exploring history, they learned how to tell them through the film media. Oral history relies on using innovative platforms and different technologies, so has multiple different ways of engaging and educating.
It's not just the general public that is of interest when it comes to oral history. The Institute of Commonwealth Studies ran an oral history project, 'An Oral History of the Modern Commonwealth since 1965', which included extended interviews with over 65 Commonwealth leaders, diplomats, civil servants and journalists across the 50-year time span since the creation of the Commonwealth Secretariat. The project aimed at investigating whether the Commonwealth has made any difference globally in policy terms. The lead researcher Dr Sue Onslow says that this 'library of transcripts is an extraordinary snapshot on the Commonwealth's institutional memory.' Similarly the Historical Archives of the European Union houses various projects that preserve the voices of European politicians and officials, making available both the original recordings and written for research. No doubt this will be valuable for education in the future.
Oral history works as a tool for education and preservation as it gives a voice to people who are often left behind, and provides them with an opportunity to speak about aspects of life and living that are often forgotten. It brings people together around common ground, creating an environment where communicating about the everyday is welcomed and encouraged, helping to break down barriers in the process. When stories are shared, and when people listen, everyone learns.