Arts and Entertainment (2019)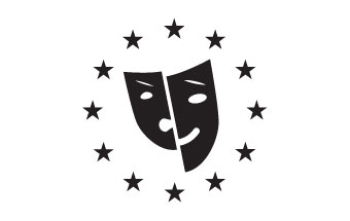 From Shakespeare's sonnets to Insta-poets' viral poems, cabaret performances to nightclubbing, and archery to virtual reality gaming, European arts and entertainment heritage has transformed throughout the ages, together with its makers, admirers and custodians. For centuries, arts and entertainment have been providing solace, comic relief and thought-provoking ideas to millions. Most importantly, these facets of common heritage gave form to European cultural identity by captivating the continent, and the world, one play, one note, one shape, and one line, at a time. European Heritage Days 2019 are celebrating this powerful aspect of common heritage by inviting its 50 participatory countries to give "Arts and Entertainment" centre stage this September.
It will be exciting to witness diverse European cultural traditions share a collective stage at the 2019 European Heritage Days. From street shows to concert halls, traditional theaters and museums to modern cinema and digital art, entertainment heritage of Europe will play out on local, national and European stages for visitors and guests of all ages to enjoy. The all-encompassing theme will include sports, photography, tourism, circus, fairs, visual arts, cinema, radio, and television among other entertainment-inspired art forms.
The visitors will be given access to some of the most remarkable and iconic places that have shaped the arts and entertainment as we know it. Libraries that host first editions of some of the greatest masterpieces of all time; concert halls and theatres that have stood the test of time to tell the story of the origin of European entertainment heritage; and the most interesting architectural sights will all be open for exploration and inspiration to all generations of heritage enthusiasts. Outstanding dance, opera and theater performances will be accompanied by striking mime, ventriloquism, magic and street art shows at the 2019 European Heritage Days celebrations. People all over Europe will be given opportunity to experience the enormous potential of various art and entertainment forms to unite artists, spectators and participants in one beautiful, cultural mosaic.
The joint effort of National Coordinators, heritage communities and volunteers will provide the opportunity for the 2019 EHDs to pick up where the successful 2018 celebrations left off. By taking an active part in honoring arts and entertainment that cross boundaries between nations, languages and customs, the 50 participatory countries will make Europe come to life in harmonious rhythm of rich artistic expression.