Heritage and Education (2020)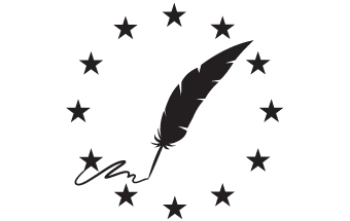 For the 2020 edition of the European Heritage Days we are celebrating heritage and education. From the beginning, education has been a core part of the EHD initiative and is woven through all of what we do. It underpins the many events that take place across Europe each year, whether it's a hands-on workshop for a few or a large online public exhibition. When we work to engage 5-year-olds or 95-year-olds, we want the EHD 2020 initiative to leave a legacy that showcases the potential of heritage as a tool for learning, and as an inspiration for the future.
As well as being a rich resource for education, the heritage of education itself offers a doorway to our shared European heritage and the legacy that has left with us today. From the important role that Latin played in the life of medieval scholars across Europe, to its current use as the language of botany, science and technology means there are many educational links today that we continue to share across our European borders. There was a time when most of us could read the night sky, had some basic knowledge of which plants we could eat from the wild and which ones might cure a stomach ache. We could build and furnish our own homes, grow our own food, repair our clothes, shoes, thatch roofs and metal gates, make our own jewellery, tell our own stories and teach our own children. What you learned as a child depended on your location, your social station, local resources and geography, and was often based on what you needed to know to survive. Today, learning is more uniform - one size fits all. The same text books are used across a country and the specifics of local landscape, local materials and the local climate are not seen as relevant to most people when they go to school today. This has led to a disconnect from the places where we live, the local wildlife, geography and landscape, and the local problems that need local solutions. At a time of real concern about our changing environment there is so much that we can take from our forebears and adapt to our current needs.
Heritage is not just for special days. It has the potential to offer creative solutions to problems and help us to re-imagine how we can utilise our past to provide new ideas for a different tomorrow. For #EuropeanHeritageDays 2020 we want you to find a re-connection to the knowledge, traditions or skills that defined your place, and in so doing re-imagine what education could mean for the 21st century.
Find inspiration to organise a European Heritage Days event among 101 Event Ideas we gathered for you in English and French. Or in some of these useful Heritage and Education resources.